DUC has a strong history in Alberta that spans more than 80 years. We are proud of the work we've done to support wildlife, people, communities and our natural habitats. Here's a closer look at how we deliver our conservation mission and how our funding is received and put to work on the landscape.
Our Partnerships:
Collaboration is a foundational value at Ducks Unlimited Canada. We believe we're strongest together, working with all who care about the landscape. Our history and success provide compelling proof that this partner-driven approach to conservation is the most effective and pragmatic way to foster both environmental sustainability and economic growth.
Through our progressive and collaborative approaches, we have gained a solid reputation as an effective and reliable solution provider amongst a wide array of governments, industries and sector groups. We have developed diverse partnerships with many companies in the energy, forestry, and agriculture sectors. We have been successful in delivering solutions that address their conservation objectives while not impairing economic development and the continued use of working landscapes.
Ducks Unlimited Canada is actively working with Alberta's energy industry. This includes the delivery of important conservation projects with the support and participation of partners in the oil and gas sector, toward achievement of mutually desired ESG objectives.
Learn more about our partnerships.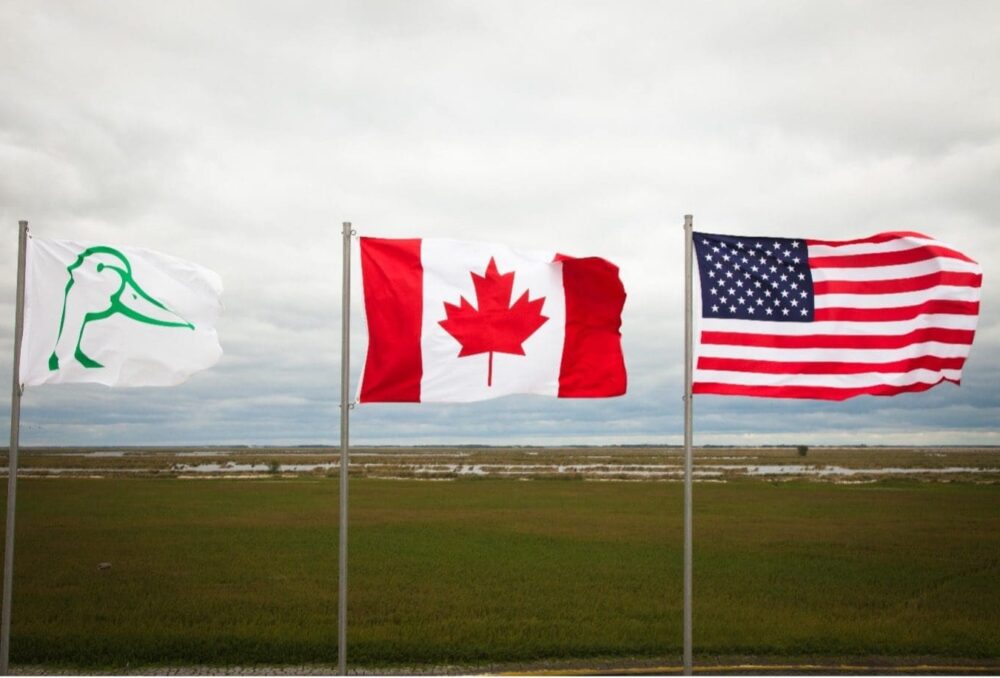 Our American Funding
DUC's important work for wetlands is delivered through a longstanding partnership under the North American Waterfowl Management Plan (NAWMP). This continental approach is fundamental to the nature of our work, as birds and water resources do not recognize international borders. Sharing these natural resources demands that we also share the responsibility of caring for them. The NAWMP partnership includes the federal government and provincial governments across Canada, including the Government of Alberta. These governments actively engage with DUC and all other conservation partners in the planning and delivery of wetland conservation work. Together, we advance conservation that benefits wildlife and people.
We are also proud to collaborate with Ducks Unlimited organizations in the United States and Mexico to deliver conservation on a continental scale across all four major avian migratory flyways. We receive funding from Ducks Unlimited Inc. and U.S. federal and state governments. We also receive funding from U.S. corporations, foundations and private individuals. This money is directly invested in projects that support the conservation, restoration and management of wetlands and upland habitat across Canada.
This is good news! International funding received by DUC leverages match dollars, generating more funding for conservation activities and subsequent investments into Alberta's economy.
Our 2021 U.S. revenue of $38.2 million (CDN) consisted of:
$11.7 million (CDN) from Ducks Unlimited Inc. This revenue comes from a number of sources such as U.S. State Grants (a program administered by the U.S. Association of Fish and Wildlife Agencies) and grassroots fundraising.
$26.5 million (CDN) from other U.S. sources including funds appropriated by the U.S. Congress for continental conservation activities.
Of the $38.2 million in U.S. revenue, $5.3 million was invested in Alberta.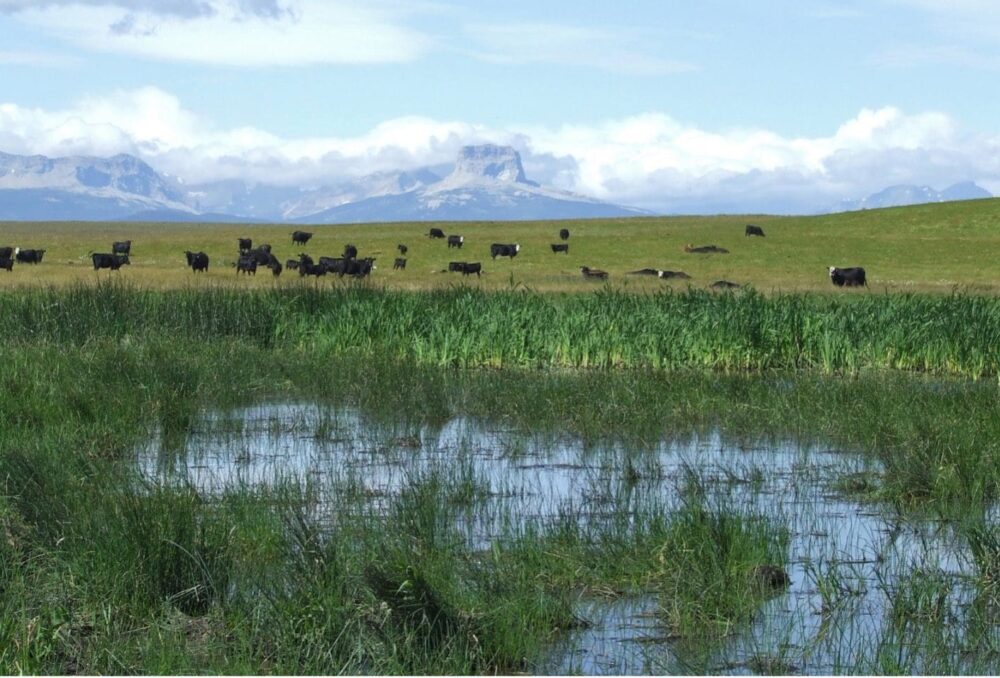 Our Contributions to Alberta 
DUC's suite of agricultural programs provide tremendous support for local farmers and ranchers.   Through our conservation and restoration programs in 2021, we paid $6.8 million to Albertans stewarding important habitat on their land.
DUC offers thousands of acres of land for haying and grazing opportunities. Due to this year's extremely dry conditions in many areas, we opened more of our land in Alberta to provide additional support for producers. This year, we provided 38,855 acres for grazing and 9,771 acres for haying, for a total of 48,626 acres. This is 53 per cent of the available DUC land in the province.
DUC will be receiving approximately $19 million in funding over the next three years through the new federal Nature Smart Climate Solutions Fund. We anticipate that approximately $15.8 million will go directly to producers in Prairie Canada, with approximately $3.4 million going to landowners in Alberta.
Our conservation projects are a form of natural green infrastructure, which delivers real economic value to communities, while also making them more resilient to extreme weather and a changing climate.
DUC is a science-based organized and our applied research is helping to keep water clean, communities safe from flooding, and to mitigate the impacts of climate change.  As an example, DUC research in Alberta's Camrose Creek Watershed (which spans approximately 431 square kilometres and represents 0.065% of Alberta's land surface) shows that wetlands provide $1.8 million in local benefits. This includes:
$1.25 million in flood protection
$284,830 in carbon sequestration
$143,697 in phosphorus control
$100,793 in nitrogen control