story
/
Partnerships, Volunteers
Canadian artists help paint a positive future for conservation
DUC's annual National Art Portfolio promotes artists while raising funds for wetland conservation.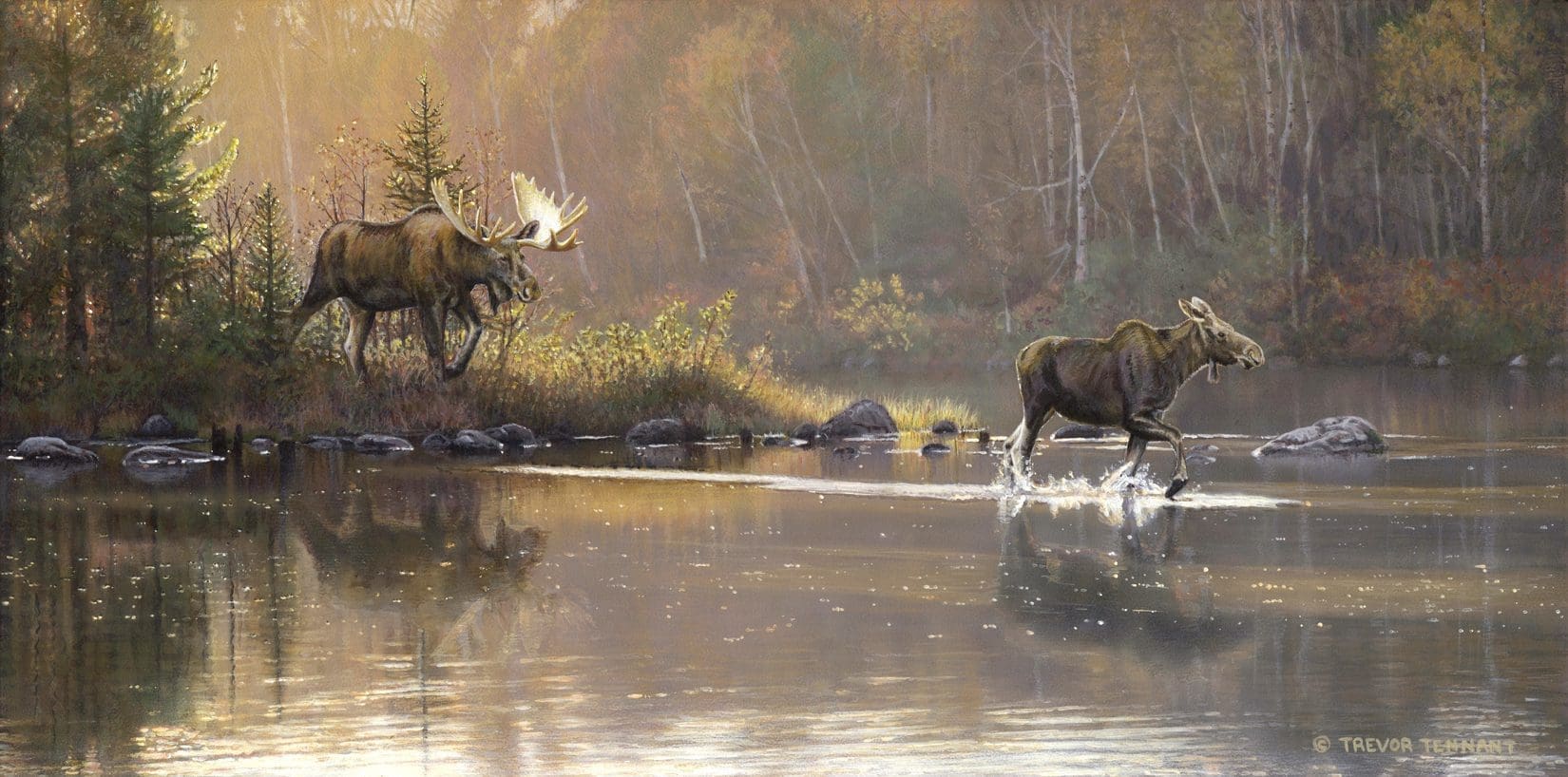 We are pleased to announce Trevor Tennant of Bobcaygeon, Ont. as the 2016 MBNA-sponsored Artist of the Year for his moose-themed painting, "Shoreline Retreat". The painting was chosen from more than 1,500 pieces submitted by artists who hoped to be selected for DUC's prestigious annual National Art Portfolio.
"I support DUC because they conserve the landscapes and wildlife that inspire me to paint," says Tennant, who has been critically acclaimed for his wildlife art for more than two decades. "Their National Art Portfolio is great exposure for artists and provides great fundraising for conservation. It's a perfect pairing."
Tennant's art is part of private and corporate collections around the world. His wildlife art has been selected for the Ontario Outdoors Card (2005-2007), the Salmon Stamp (2007) and the Trout Unlimited Artist of the Year (2001). He has also designed DUC's 75th anniversary coins, as well as several coins for the Royal Canadian Mint.
Tennant is just one of a talented lineup of 15 artists who have been selected for the 2016 National Art Portfolio – a signature DUC art program which raises essential funds for wetland conservation. These paintings will be made into high-quality, limited edition prints which will receive national exposure through DUC fundraising initiatives. The money raised through the portfolio supports DUC's habitat conservation projects, research and education programs.
"For more than 30 years, our National Art Portfolio has grown into an amazing fundraising program. We promote outstanding artists who understand how essential wetland conservation is to the health of our water, wildlife and environment," says Scott Baker, DUC's national manager of retail programs. "We are excited to celebrate Trevor Tennant's work as the 2016 Artist of the Year, and we are grateful to have the support of some Canada's most talented artists – as well as a couple of premiere artists from the United States."
Artists selected for the 2016 National Art Portfolio include:
Trevor Tennant – Bobcaygeon, Ont. (MBNA-sponsored Artist of the Year)
Peter Steuart – Summerland, B.C. (Waterfowl Stamp and Print Artist)
Laurene Spino – Montreal, Que. (National Sponsor Print)
Guy Hobbs – Creston, B.C.
Terry Isaac – Penticton, B.C.
Kevin Johnson – Quathiaski Cove, B.C.
Joseph Koensgen – Winnipeg, Man.
Denis Mayer Jr. – Burnaby, B.C.
Geoff Musseau – Channel-Port Aux Basques, N.L.
Patricia Pépin – Bromont, Que.
Dave Rheaume – Toronto, Ont.
Conrad Mieschke – Barrie, Ont.
Tammy Taylor – Onoway, Alta.
John Zacharias – Sherwood Park, Alta.
Throughout 2016, their art prints will be auctioned at fundraising events and sealed bid auction easels across the country. Prints are also available online through DUC's online sealed bid auction.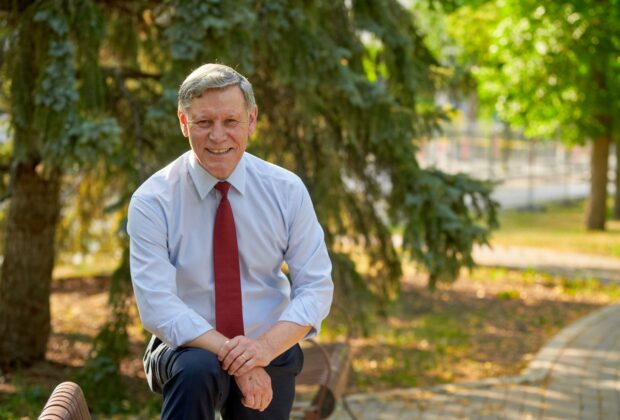 85 Years of Conservation, Partnerships, Science, Water
Partners in conservation: Parliamentary Secretary Terry Duguid explains how the new Canada Water Agency seeks to shape the future of freshwater conservation in Canada.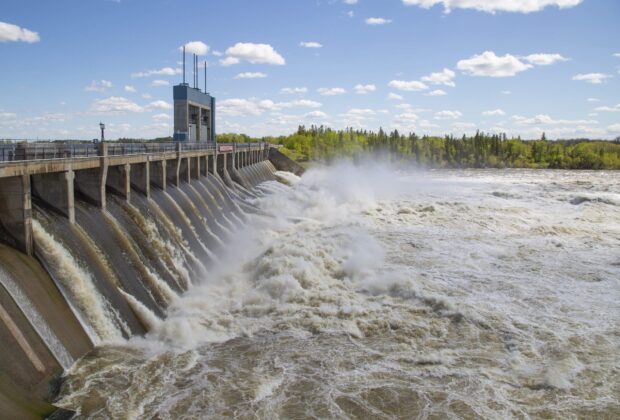 Partnerships, Science, Wetland restoration
Could wetlands help generate more electricity for Ontario communities?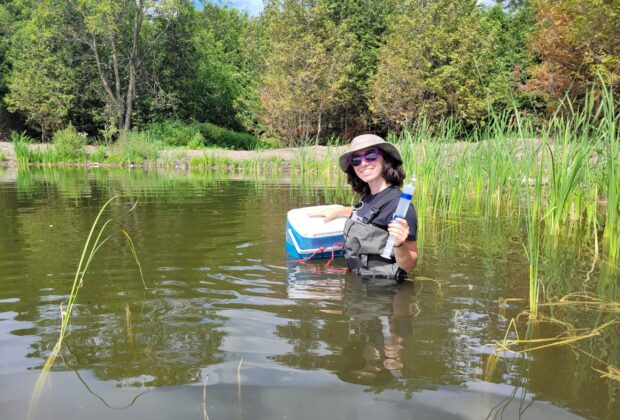 Partnerships, Science, Wetlands
Sara Abate had the opportunity to conduct her field work and learn under the guidance of DUC's research scientists.