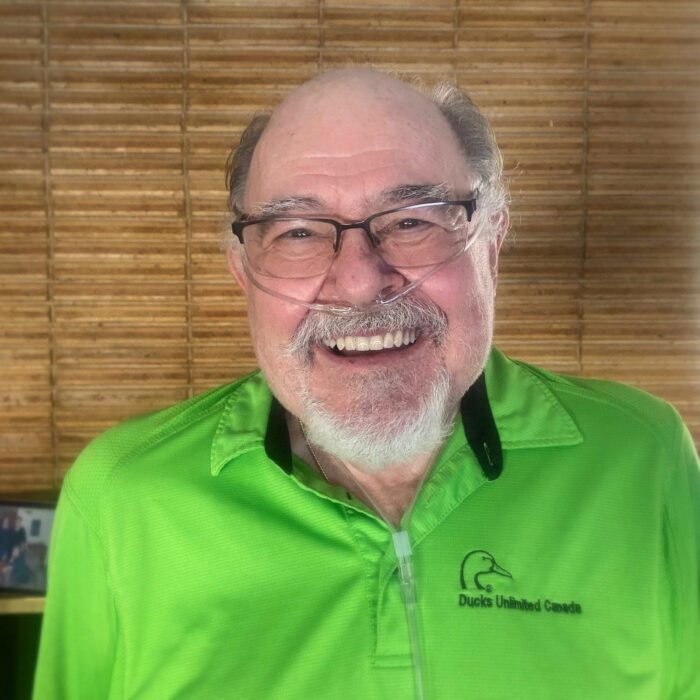 Victor Surjik has been a Ducks Unlimited Canada (DUC) volunteer since 1984, and his enthusiasm remains as strong today as when he started.
Surjik says he's been concerned about conservation his whole life, so DUC is particularly close to his heart, providing a way for him to take action on that passion. "Wetlands reclamation is very important to me: nature is something I'm in love with," he says. As a result, he's a vocal advocate who always takes the opportunity to speak up on behalf of wetlands.
Chair of DUC's Yorkton Spring Banquet for the past ten years, Surjik sells most sponsorships and tickets for the event, and leads the area in firearm calendar sales. During COVID-19 restrictions, he led the Yorkton group with a "Chase the Ace" fundraising effort undertaken by other DUC volunteers across the country.
In his community, Surjik leads by example. In addition to sharing his time and talents with DUC, he volunteers and supports several local initiatives. This includes serving on a board to save a heritage brick watermill built in 1898, the only structure of its age left in the city.
In recognition of Surjik's outstanding volunteer service, leadership and passion for conservation, he was named DUC's Volunteer of the Year in Saskatchewan.
"The fact that Victor has been volunteering with us for 39 years is incredible," says Travis Behning, DUC's manager of volunteer and corporate fundraising in Saskatchewan. "But when you stop and think about all that he's helped accomplish during that time—the dollars and awareness he's raised for wetland conservation here in Saskatchewan—his legacy becomes even more impressive. We're grateful that he's made Ducks Unlimited Canada such a big part of his life."
Despite all that he does, Surjik says he gets a lot back from the organization, especially the fellowship he has found with other committee members over the years.
"Conservation is serious, but fellowship is fun," he says. "It's pretty difficult to be serious about everything, so you've got to have fun."
There are 580 DUC volunteers in Saskatchewan and 3,950 across Canada. DUC is proud to recognize each of them—including outstanding leaders like Victor Surjik —as volunteer champions and conservationists who serve with generosity, passion and dedication.