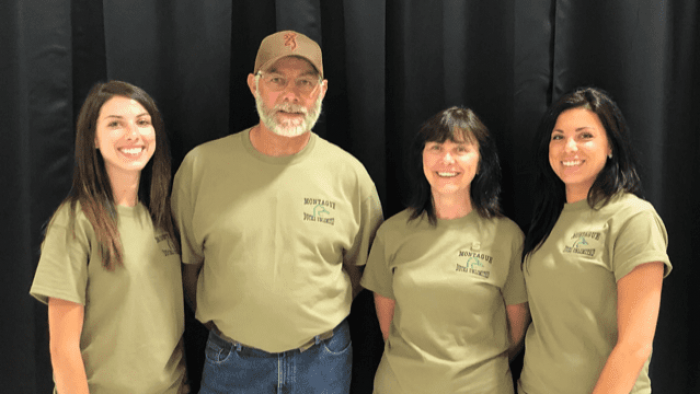 After 15 years of volunteering with DUC, David O'Connor sees the world around him a bit differently. When he steps outside, David is paying attention to the bird calls, the wind whistling through the grasses, the way the waves push against the shoreline. After spending more than a decade immersed with DUC, David sees all of it through a new, sustainable lens.
"You might think of a wetland as a spot where you go to see ducks or geese, maybe a muskrat or something, but it's a much larger project than just looking after animals and birds," he says. "A lot of the general public do not realize the importance of a wetland in our everyday living. Not only for fish, birds and other animals, but it's our filter for our drinking water system."
Fifteen years ago, a friend asked David if he wanted to join him at a DUC meeting in his local Montague chapter. That meeting has led him down the path to volunteering and continuing his work with DUC all these years later. He has chaired committees, organized fundraising dinners, and connected with others working with DUC across Canada. That last part, he says, is key. Nothing gets done without the joint effort of dozens of people, and David is happy to work with them on new projects, like cleaning up a trail near a local bird sanctuary.
"The bird sanctuary has been around [for approximately] 75 years. And there's a nice walking trail and a couple of foot bridges," he says. "We're hoping to get to work this spring and clean up the trail, which is beneficial for people to go out and walk around."
Ultimately, that's David's motive. A hunter and outdoorsman, nothing makes O'Connor happier than helping others discover a passion for nature.
"There's no better place to be but outdoors."
In recognition of his outstanding volunteer service and passion for conservation, David O'Connor was named DUC's Volunteer of the Year in P.E.I.