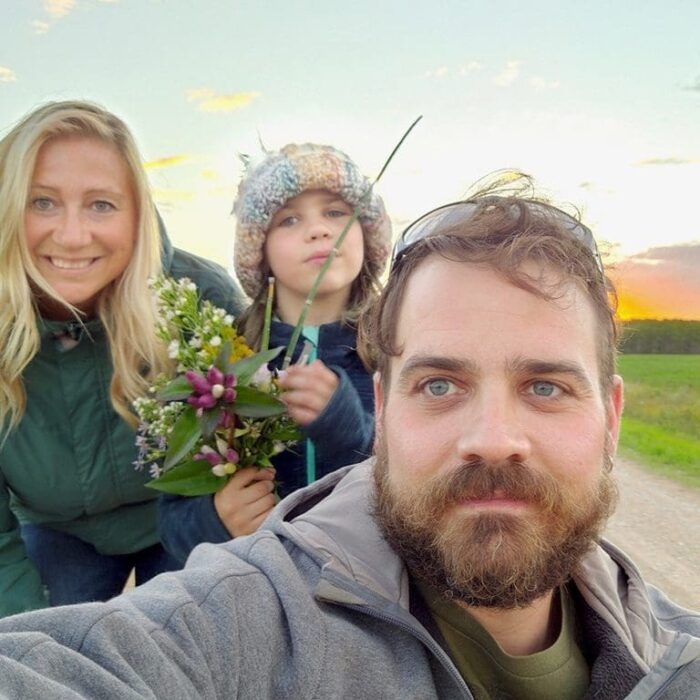 It's easy to figure out what makes 39-year-old Kyle Waczko so passionate about volunteering, DUC and the environment. It's his eight-year-old daughter, Danika.
Danika was born right about the time Kyle and his wife of 13 years, Rebecca, moved from Winnipeg, Man. to a five-acre, chicken-dotted hobby farm in the nearby town of Giroux. For Kyle, it was a return to his roots. He'd grown up a reluctant Alonsa farm boy who couldn't wait to let the screen door hit him on the way out. But, thoughts of his infant daughter's future made him rethink his relationship with the planet.
"You get to a certain point that you think about the future and improving the environment," he says.
When he settled into his farm, he fell in with a good crowd in the nearby community of Steinbach and the southeast volunteer chapter of DUC. He became the chapter's super salesman. Calendars, dinner tickets, or DUC itself, Kyle was relentless. A commercial plumber, he raised important funds for wetland conservation by reaching out to tradespeople, neighbours and the new friends he attracted easily.
"I have a magnetic personality," he jokes. He's also a volunteer firefighter and is training for an upcoming bike ride for childhood cancer. "I always try to get across to people the importance of volunteering and improving our wetlands. If we can all lend a hand, whether it is selling a ticket, making a birdhouse, getting a donation, or just talking about it, it all helps the cause," he says.
In recognition of his outstanding volunteer service and passion for conservation, Kyle Waczko was named DUC's Volunteer of the Year in Manitoba.