Putting their mettle to the pedal
Cyclists take wetland fundraising to the extreme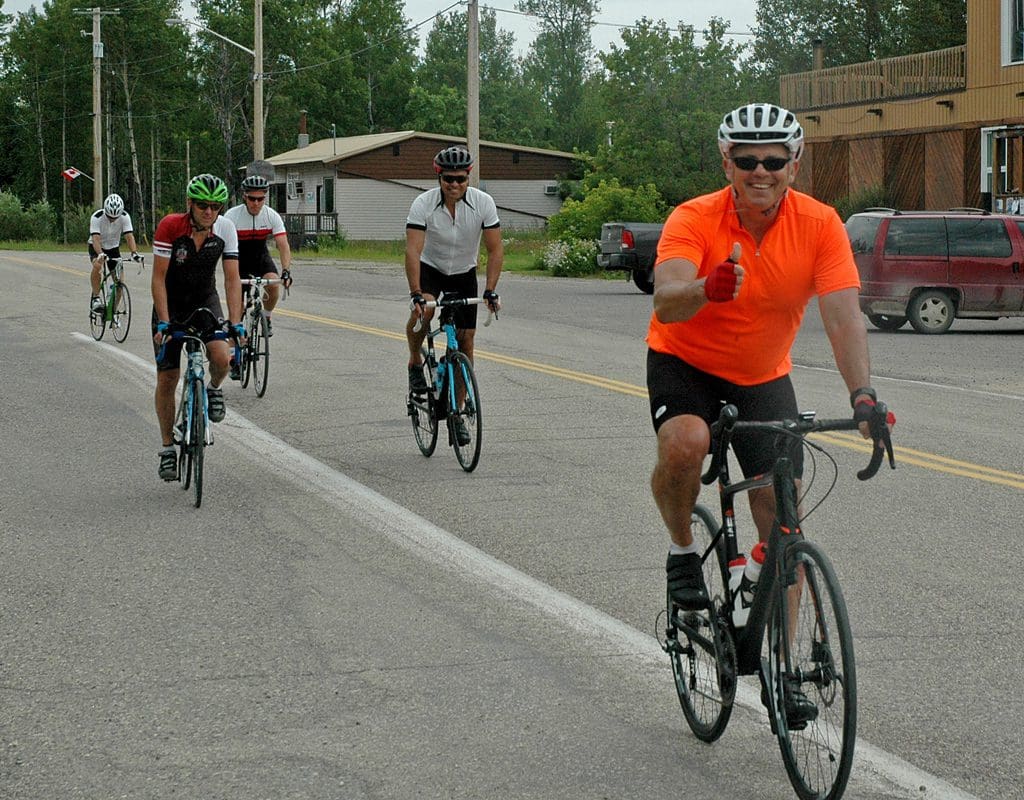 Thirteen cyclists. 221 kilometres. Twelve hours. Three flat tires. One harrowing mishap. A torrential downpour.
A single goal: raise dollars for wetland conservation.
At 6:00 a.m. on July 20, 2017, 13 intrepid cyclists set out from Winnipeg, Man. for Kenora, Ont., as part of what one rider called "an adventure of a lifetime."
The group participated in the Ride to the Lake Initiative, created to raise funds and awareness for DUC and its wetland conservation work at the height of summer – when many people are enjoying their vacations in popular "cottage country" like Lake of the Woods in northwest Ontario.
That's exactly the point, says DUC director Kevin McFadden, who spearheaded the Ride to the Lake event.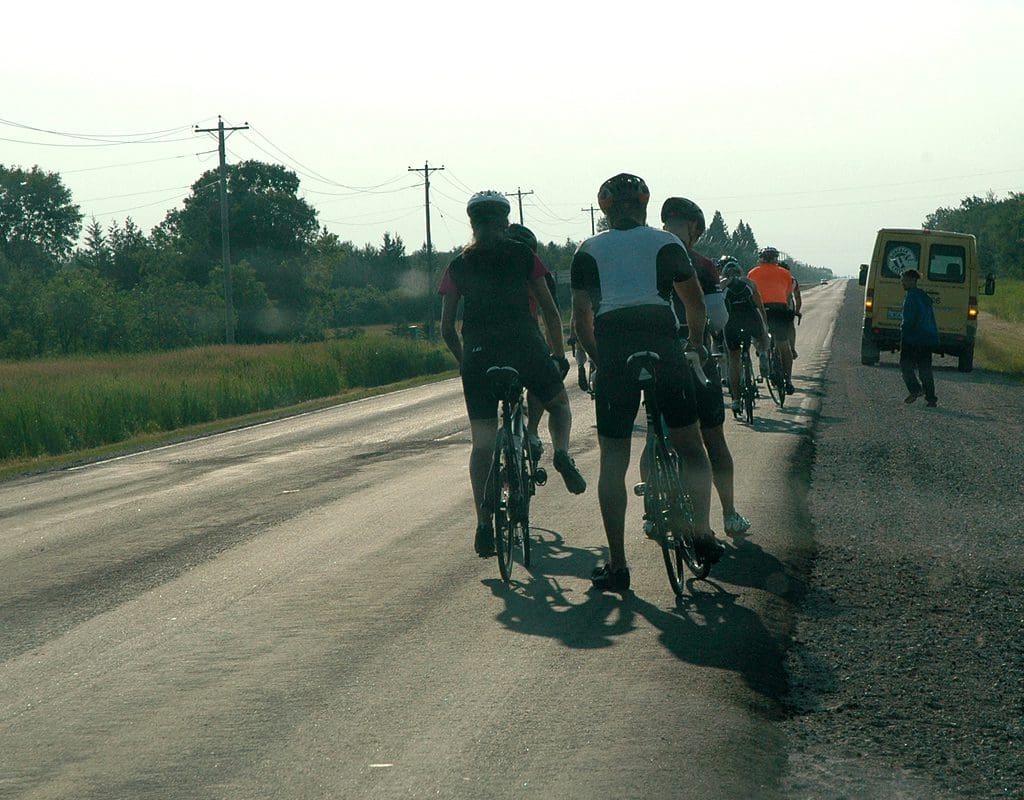 "People forget how important wetlands are to their enjoyment of our natural areas," says McFadden. "Wetlands filter phosphate and nitrogen out of our water systems. When we have excess rains and melts, wetlands slows water entering streams and rivers to prevent flooding."
The cyclists, consisting of 10 men and three women of varying ages and experience, teamed up to cycle the route, which ranges from flat prairies to more challenging hills of the Canadian Shield between the Manitoba border and Kenora. Unexpected obstacles made the journey more than they bargained for.
First, there were the train tracks: wet, oily, slick, and set at an angle to the highway. When they hit the tracks, 10 of the 13 riders found themselves on their side in the blink of an eye.
"Almost all the riders hit the pavement," says cyclist Mark Tisdale. "We all had major road rash and one of us broke his collarbone." But they carried on. After recovering, the group continued on only to meet up with a raging thunderstorm that left them drenched, cold and exhausted.
"Most of us were ready to call it quits when we stopped at West Hawk," says Tisdale. "Four new riders joined us for the last 60 kilometres, lifted our spirits and helped motivate us to get back on the road."
Encouraged by honks and cheers, the group finally arrived just before 6:00 p.m. at their destination: Lake of the Woods Brewing Company in Kenora. Here they celebrated with friends, family and several DUC major donors from the area. "They said it was the best beer they ever tasted," says Kaylee Mestagh, development manager for DUC in Manitoba, who accompanied the riders in one of two support vans. "It was a show of real determination and teamwork – they bonded for life!"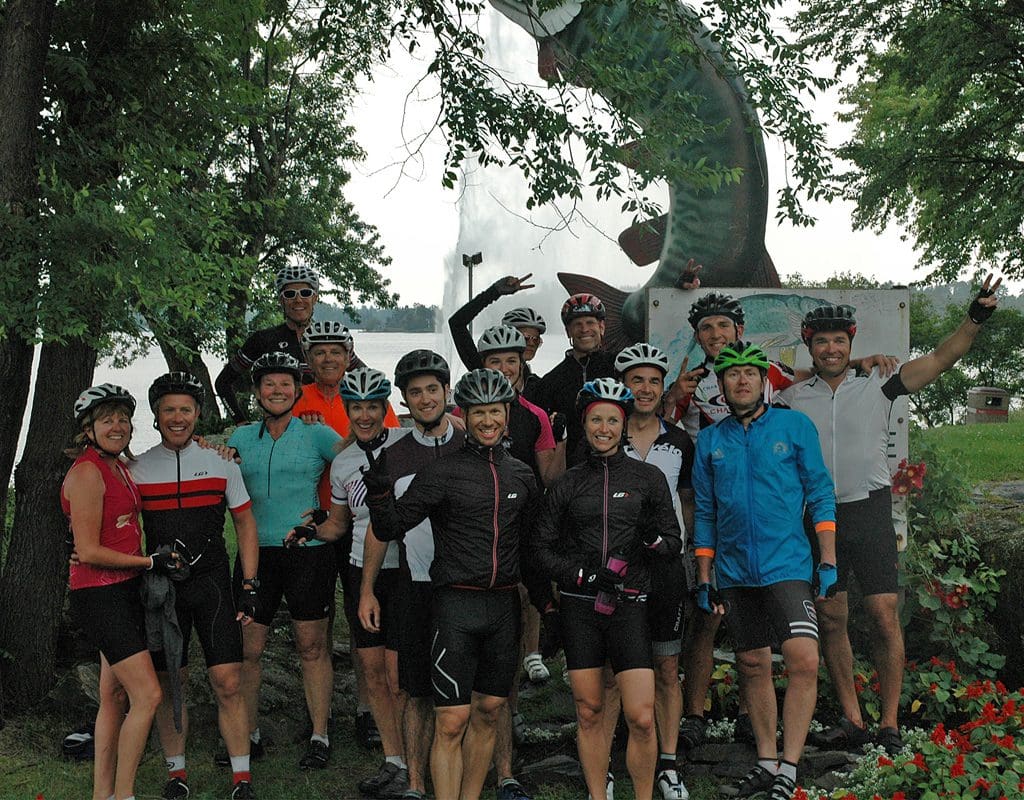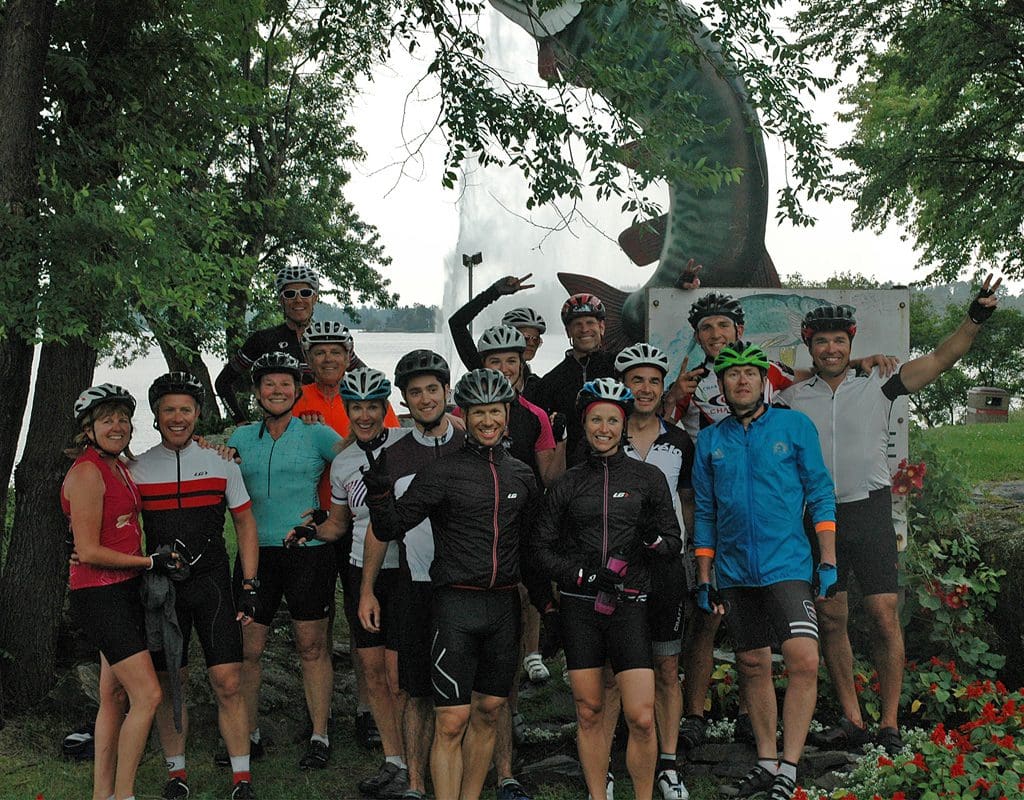 Each cyclist raised at least $500 to participate in the event and in the end raised $17,500 against their goal of $10,000.
Tisdale says many of the riders had a personal connection to wetland conservation, and some discovered it because of the ride.
"We gelled as a group and created a tribe to persevere together.  It felt good to be doing something for a good cause."
Good enough to do it again? In a heartbeat, say both McFadden and Tisdale. Even Patrick O'Connor, who serves as DUC's treasurer on its board of directors (and who broke the aforementioned collarbone) was game.
"Sure, I was sore. But sometimes short-term pain leads to long-term gain," says O'Connor. "But conservation also comes with its challenges. Sometimes, all you need is the bigger picture to inspire you and get you through adversity. I'm proud of what we did that day."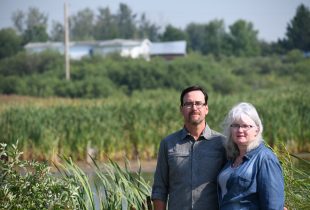 Landowners
Tom and Valerie Northam accessed DUC's landowner programs to restore and protect 29 wetlands on their Rapid City area property.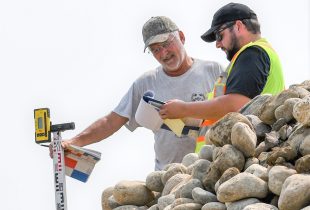 Wetlands
DUC Engineer Dave Dobson was part of the original Lenore wetland project 30 years ago. Now he's helping to improve it for the future.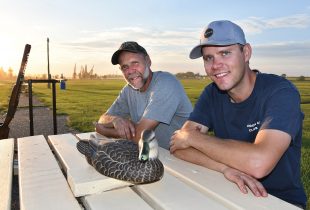 Conservator, Volunteers
Rob Lamont and Pat Lamont, from Brandon, Man., are the kind of dedicated volunteer that DUC is celebrating this year as part of its 80th anniversary.