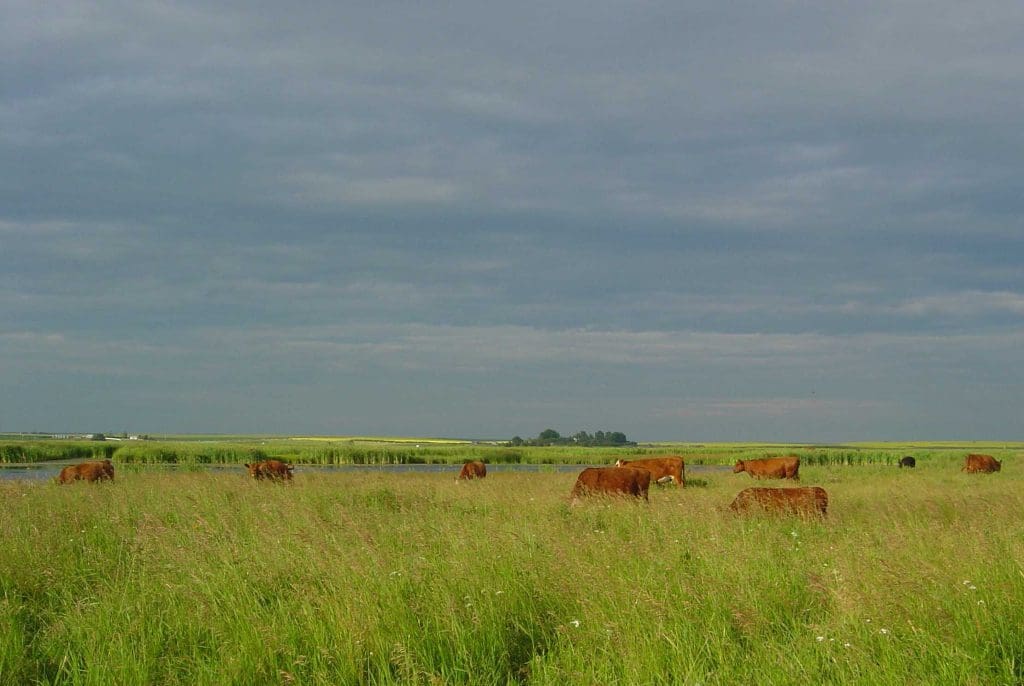 Sound management of pastureland keeps forage stands healthy and vigorous. It also helps with weed control, while at the same time, maintains productive waterfowl habitat.
As a unique opportunity for local producers, DUC makes land available for haying and/or grazing with annual tenders. Information about the bidding process and available land locations are posted online or made available from the area DUC representative during the spring of each year.
DUC Agreement forms must be used in bidding process. See samples of our Haying Contract and Grazing Contract.
For a copy of the agreement specific to each area, please contact the DUC representative identified on the listing or call 1-866-479-3825.