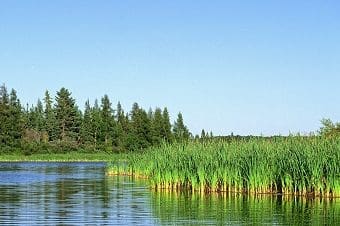 Tuesday, February 17th, 2015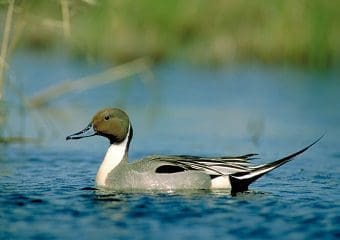 Thursday, February 12th, 2015
Manitoba
Ducks Unlimited Canada's (DUC) roots are firmly planted in Manitoba's prairie soils. It's where we restored our first project, a large wetland at Big Grass Marsh. These 10,000 acres of restored wetland and upland at Big Grass Marsh near Gladstone remain vitally important for waterfowl and wildlife in the province today.
Wetland conservation is essential to maintain Manitoba's rich natural heritage. That's why we work to ensure wetland habitats remain an integral part of our landscape as they are disappearing at an alarming rate. In fact, we lose 15 acres of wetlands every day in southwest Manitoba. That is the same as seven and a half football fields. This loss negatively affects our environment and water resources.
Our staff work throughout Manitoba, protecting and conserving wetlands in areas that have the most benefit to waterfowl populations, primarily the prairie parkland region, the boreal transition zone and the western boreal forest. Majority of our work is focused in southwestern Manitoba – or pothole country – which is the breadbasket for duck populations in the province. This area is also the most at risk for wetland loss.
We also have a great deal of activity in Manitoba's boreal region, which is critical to sustaining continental waterfowl populations, some of which are in long-term decline (e.g. scoter and scaup).
Manitoba boreal facts
More than 80% of Manitoba is boreal forest (seven times the size of New Brunswick).
More than 60% of the boreal forest is made up of wetlands and water.
Most of Manitoba's lakes, including Lake Winnipeg, are within the boreal forest. The wetlands in this region are important to help maintain the health of these lakes.
The woodland caribou, which is a threatened species in Manitoba, uses boreal forest wetlands for survival.
Check out current habitat conditions in Manitoba
Manitoba Hay Tenders
Contact:
Manitoba Provincial Office
Unit 2, 545 Conservation Drive
Brandon, MB R7A 7L8
Tel:  204-729-3500
Fax: 204-727-6044
Email: du_brandon@ducks.ca