Fall 2019 Waterfowl Habitat Report
A variety of environmental and habitat conditions affected waterfowl breeding in Canada this summer. DUC's field staff help break it down for eight regions.
Based on field observations from September, 2019.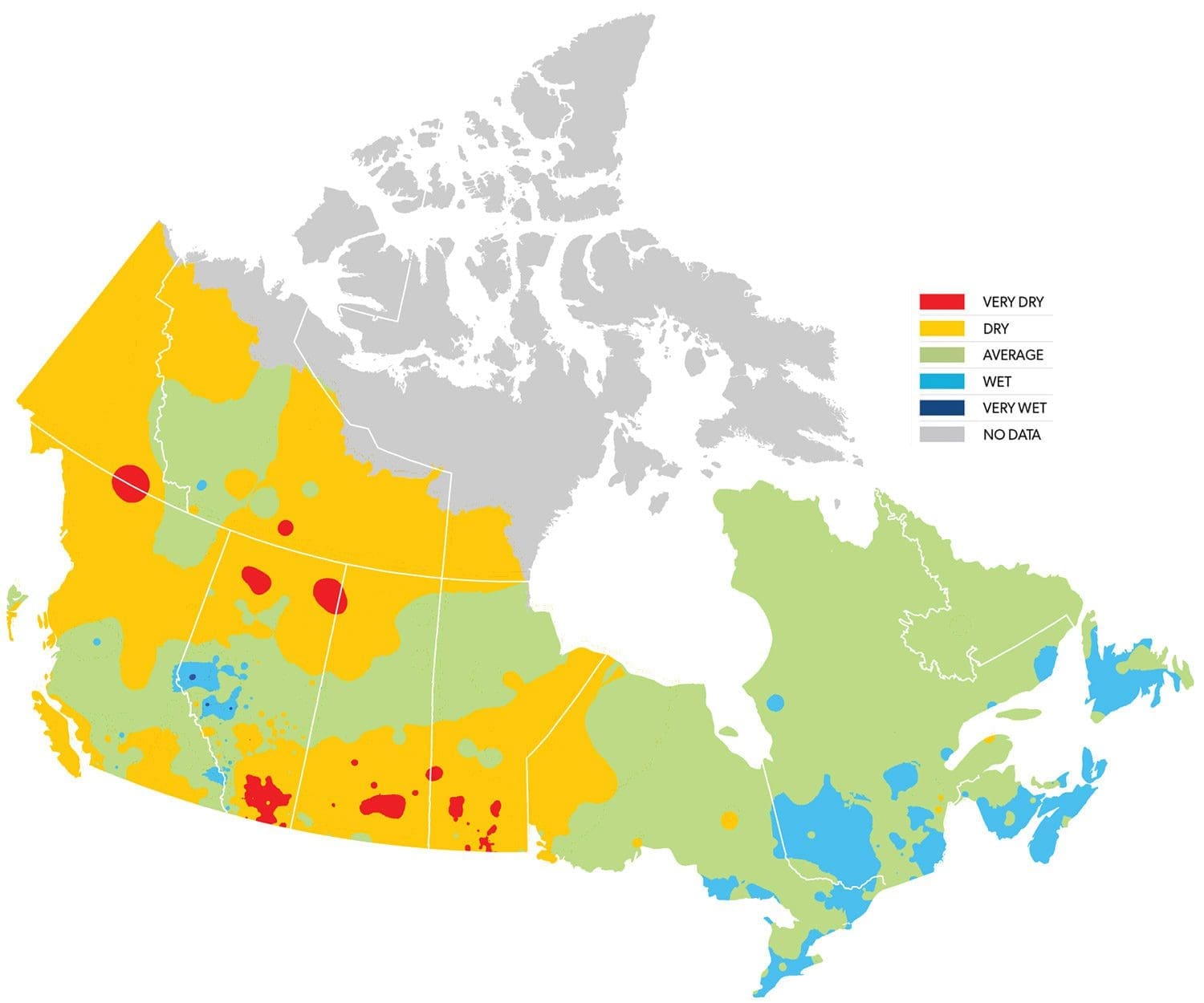 Western Canada habitat report
Habitat Conditions in British Columbia
After a relatively wet fall, particularly in the interior, stream flows are unseasonably high. Although the year started off dry and precipitation was low during the breeding season, the number of breeding ducks of many species increased from last year. With recent rains in the south, soil moisture is now nearly double the average.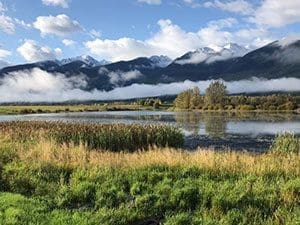 Habitat Conditions in the Western Boreal Forest
The Yukon has been dry since winter, which has caused low water levels in rivers and ponds. However, it has been much wetter further east, with double the average soil moisture in the Northwest Territories, Nunavut and northern parts of the Prairie Provinces. The first Canada geese migrants from Alaska flew south through the central Yukon in early August and the pace of migration picked up through mid-September.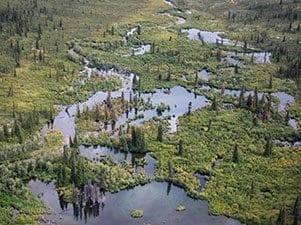 Habitat Conditions in Alberta
Summer precipitation was near average for most of the province, though further north it was cooler with more rain. In the Peace region, many cultivated fields had standing water and large waterfowl flocks feasted on unharvested crops this fall. Snow geese were beginning to arrive in the central parklands in large numbers as of late September. Teal moved quickly through the Prairies in early September with a cold front, though some birds lingered in the region.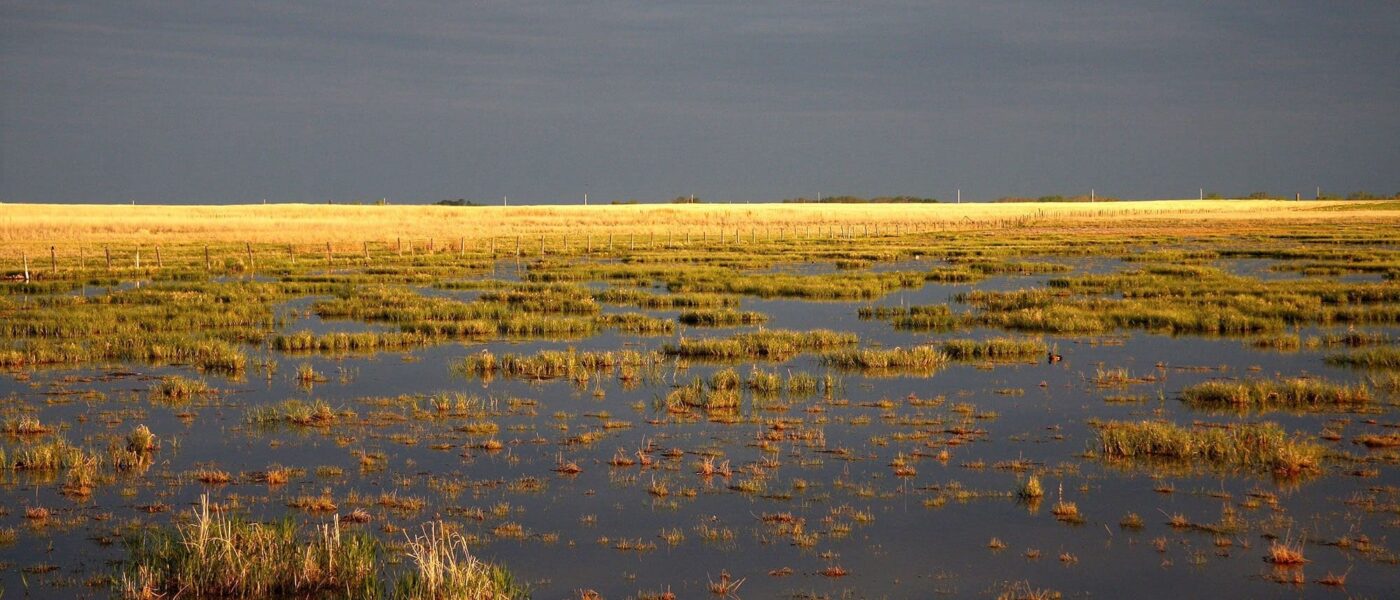 Central Canada habitat report
Habitat Conditions in Saskatchewan
Summer was average to wet, with up to two times normal rainfall amounts in the southeast. Further north, isolated areas with below-average precipitation had some dry seasonal and semi-permanent ponds in mid-September. Migration began slowly and with cool, wet weather in September and many crops had not been harvested by mid-month. Banding of Ross's and snow geese in the north suggests fewer than 10 per cent of the birds travelling through Saskatchewan will be juveniles.
Habitat Conditions in Manitoba
Spring was very dry and breeding waterfowl populations in the south were 27 per cent lower than last year. However, conditions changed dramatically this fall. Some areas received nearly eight inches of precipitation in late-September and early October, which was needed to recharge dry wetland basins. Winter wheat harvest and yields were good this year, but wet conditions will make fall seeding for next year difficult.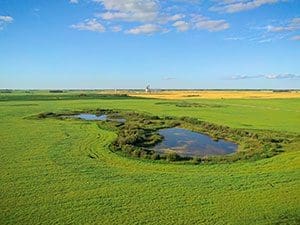 Eastern Canada habitat report
Habitat Conditions in Quebec
July was considerably warmer than average, but temperatures have cooled to normal since then. Dry conditions prevailed in most regions this summer. However, the St. Lawrence River maintained water levels more than 30 centimetres above average. Banding of Arctic-nesting greater snow geese suggests a higher than normal juvenile/adult ratio for this year's fall flight through Quebec.
Habitat Conditions in Ontario
The boreal forest in northwestern Ontario was average to wetter than average this summer. In the northeast and south, conditions were drier. Smaller wetlands were impacted by lower than average precipitation, but larger wetlands have remained resilient. After a wet spring, temporary pools and the breeding mallards that use them were abundant. Flocks of mallards and Canada geese led the fall migration through southern and central Ontario in mid-September.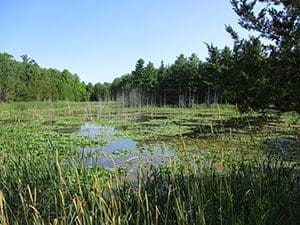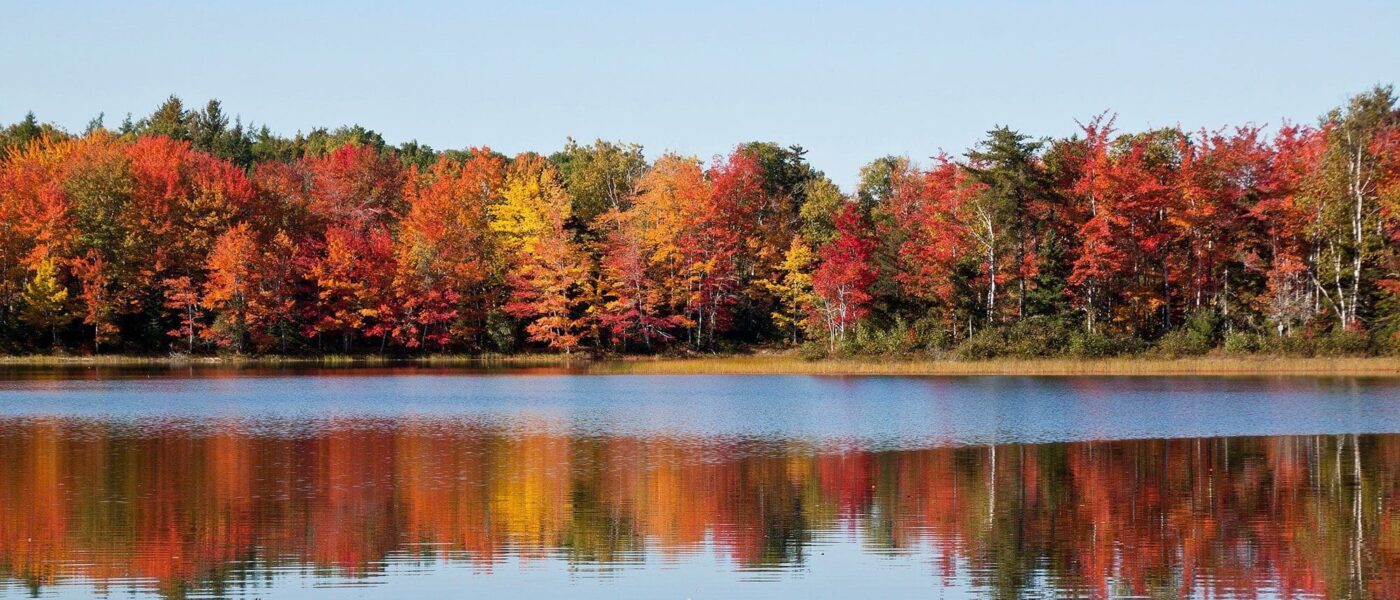 Habitat Conditions in Atlantic Canada
Most areas were relatively dry until late August and early September when rainfall returned water levels in DUC wetlands to normal operating levels. Spring was cold, wet and unfavorable for early nesting, fall observations suggest good late nesting success. Wild rice, an important fall food source, is abundant on many DUC projects.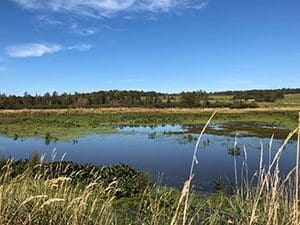 Be informed
Get monthly updates on habitat, waterfowl and conservation in Canada. Sign up to receive eDUC—our monthly electronic newsletter.
Sign up for eDUC