Summer 2019 Waterfowl Habitat Report
A variety of environmental and habitat conditions affected waterfowl breeding in Canada this summer. DUC's field staff help break it down for eight regions.
Based on field observations from July, 2019.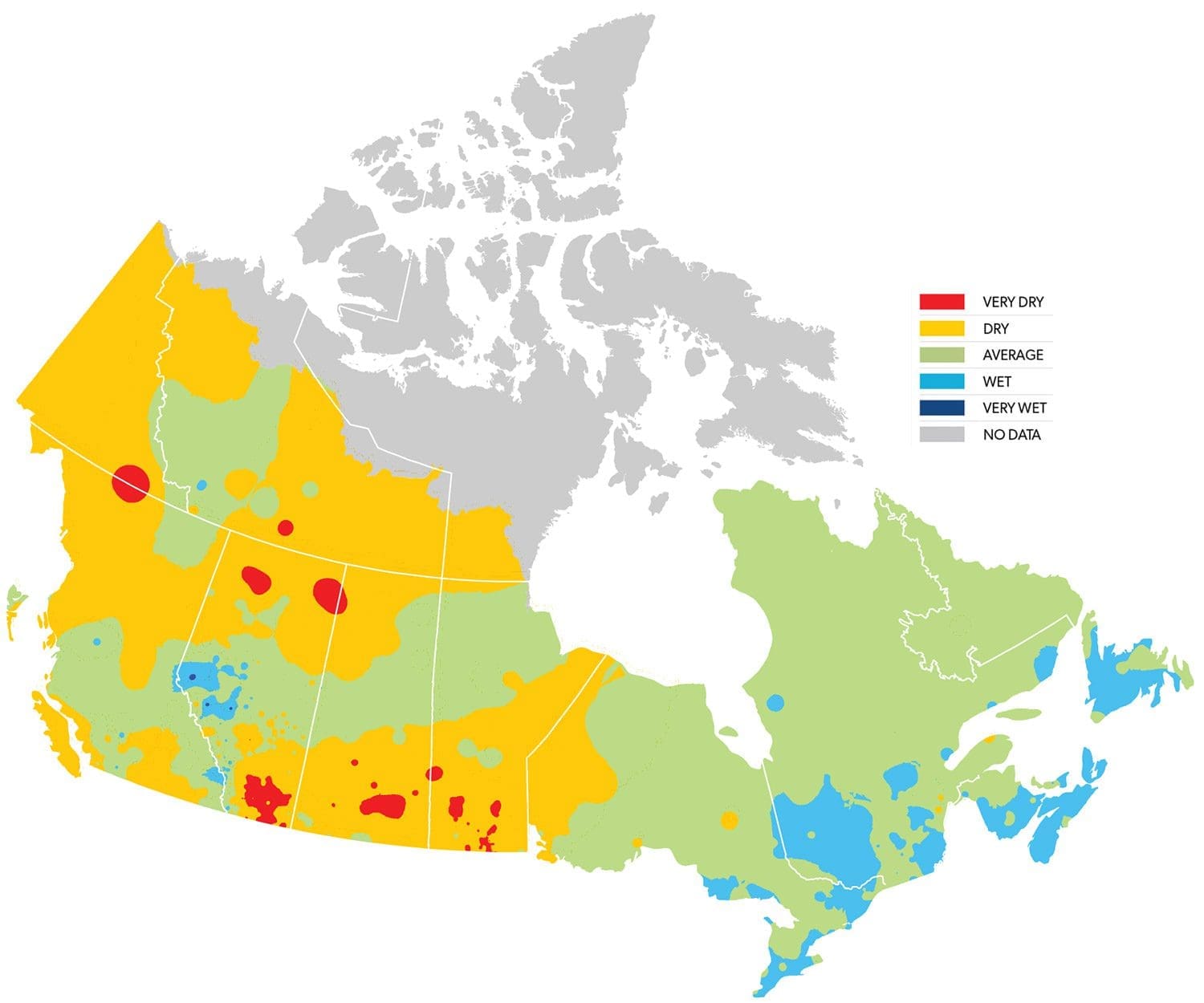 Western Canada habitat report
Habitat Conditions in British Columbia
With warm spring temperatures and less snow-pack than normal, dry conditions are likely to continue into Summer has been dry along the coast, particularly in the south. After a late and dry spring in the interior, July rainfalls of up to double the average amount replenished streamflow to near normal levels; upland vegetation is thriving and wetlands are at full capacity. Although the relatively cold and dry spring likely limited early breeding attempts, recent observations of waterfowl brood numbers are promising.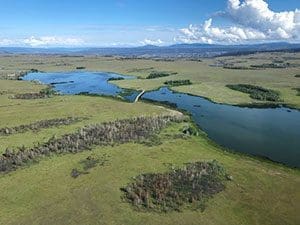 Habitat Conditions in the Western Boreal Forest
Though northern Saskatchewan has been relatively wet in recent years, conditions returned to normal this summer with below average precipitation. In the territories, winter snow pack was very limited, summer precipitation has been below normal, and soil moisture is less than half of average. Ponds in the west have drawn down and forest fires are burning in parts of the Yukon.
Habitat Conditions in Alberta
Spring runoff was limited in the south but late-June rains provided some relief from dry conditions. Though many ephemeral and semi-permanent wetlands remain dry, permanent wetlands continue to provide duck brood habitat. In the central parkland region, frequent summer rainfall has maintained wetland water levels and upland habitat. Further north, precipitation has been below average but with cooler temperatures, most wetlands still hold plenty of water.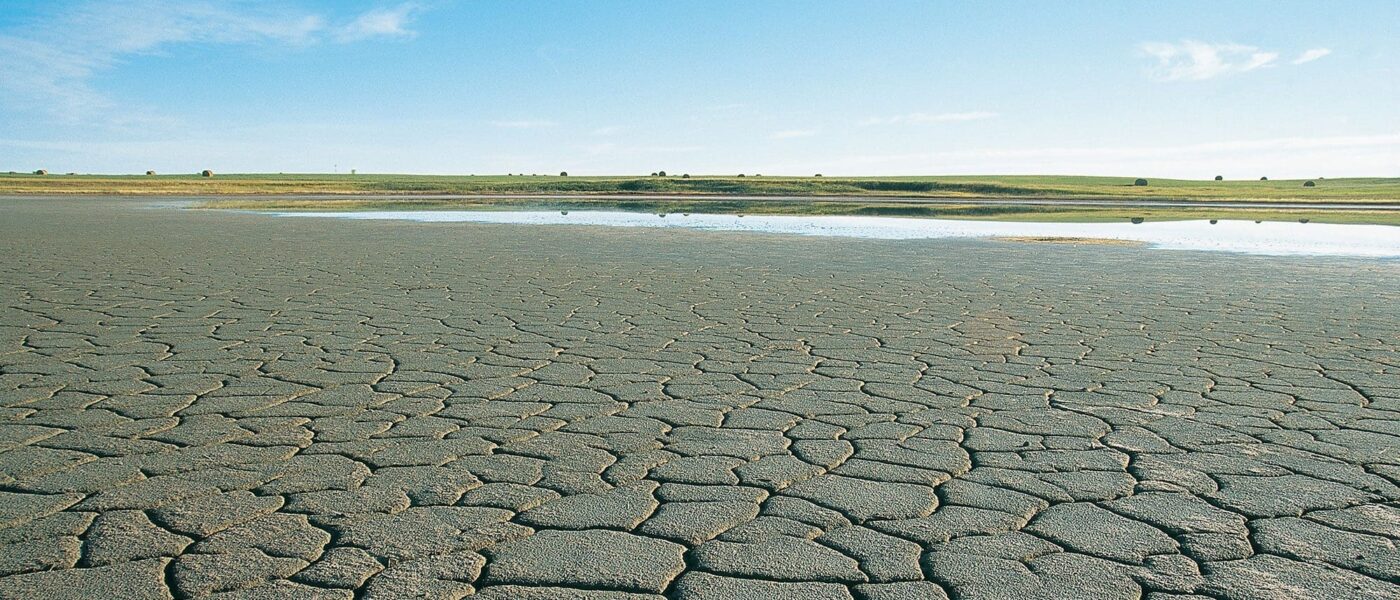 Central Canada habitat report
Habitat Conditions in Saskatchewan
Most of southern Saskatchewan has had average rainfall amounts this summer. However, after a dry winter and spring, wetland water levels are still low. Seasonal ponds are mostly dry and semi-permanent basins are receding. Nesting was delayed due to the late arrival of spring and observations of brood numbers seem lower than usual.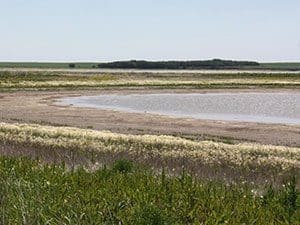 Habitat Conditions in Manitoba
Summer has been warm and dry, with variable and isolated precipitation events. In much of the southwest, temporary wetland basins are without water; water levels in semi-permanent basins are low with exposed mudflats. However, in some isolated areas, wetland basins are full or overflowing. Delays to hay cutting because of a cool, dry start to the season have helped maintained nesting cover for late-nesting waterfowl.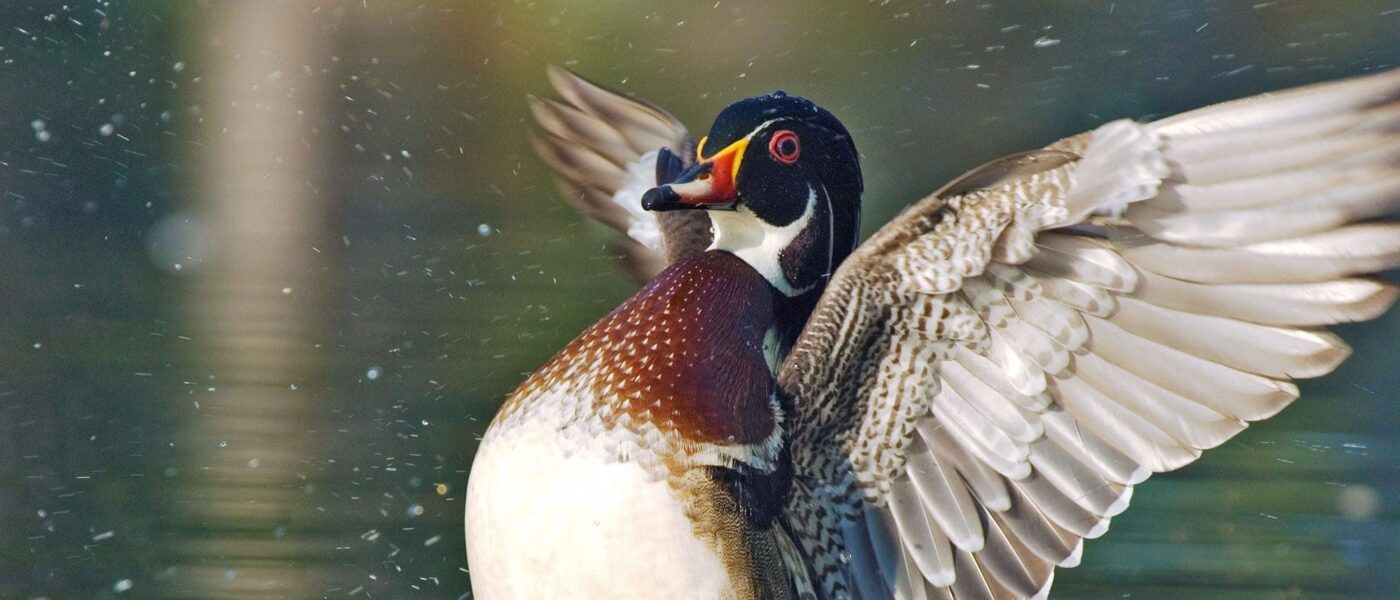 Eastern Canada habitat report
Habitat Conditions in Quebec
Late spring was cooler and wetter than normal. Many DUC wetland projects flooded, and in June the St. Lawrence River level was three feet higher than average. Northern breeding snow geese that migrate through Quebec and continue south in the Atlantic flyway have had a successful breeding season. Colony density and egg size were high, and predation was low.
Habitat Conditions in Ontario
Temperatures returned to near normal after a cold and wet spring. In the east, precipitation has remained higher than normal, whereas northwestern Ontario has been consistently dry this year. The Great Lakes water levels have reached new record highs. Although this may cause temporary loss of some wetland habitat, high water levels create new staging, breeding and feeding areas.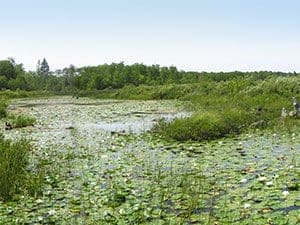 Habitat Conditions in Atlantic Canada
Wetland water levels are above normal and have been providing habitat through the spring and summer. A late spring seemed to delay brood production. The cool, wet conditions that followed were likely unfavourable for early nesters. Summer, too, was later than normal, but conditions in late June-July have been favorable for waterfowl broods.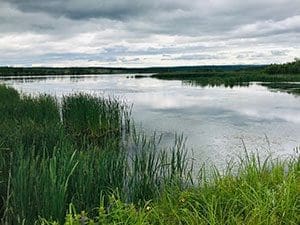 Be informed
Get monthly updates on habitat, waterfowl and conservation in Canada. Sign up to receive eDUC—our monthly electronic newsletter.
Sign up for eDUC