Do you miss us? We sure miss you!
While it's still too early to meet in person to support conservation, you can now get back to the excitement of bidding on your favourite DUC-branded merchandise and playing in our 50/50 raffles—now available online.
Auction Name
Auction Date

Buck Lake Ducks Unlimited Online Silent Auction

Buck Lake Online Silent Auction

March 3rd, 2021 - March 9th 2021
Auction Details

Bucks & Ducks Virtual Live Auction - Partners in Conservation

A live online auction presented by Ducks Unlimited Canada & Saskatoon Wildlife Federation

March 4th, 2021 at 6:30pm to 8:30pm
Auction Details
---
Looking for the Sealed Bid Auction? You won't find it here, But you will…at an easel near you!
And you'll be able do it in person and see the artwork up close!If you are a new or returning visitor to our online sealed bid auction page on our website, you'll notice that this option is no longer available. But thanks to our new partnership with Funding Innovation, you can still enjoy the experience of placing a bid on your favourite artwork in support of DUC's conservation work.
You can now find and bid on the same nature-inspired artwork you've come to enjoy on our website—along with an expanded lineup of sports and music collectibles—on Funding Innovation's easel sites hosted at businesses in high-profile locations throughout Canada.
Our partnership with Funding Innovation means exciting, new ways for you to support DUC. Most importantly, it ensures a zero-risk, long-term, sustainable source of funding to use towards our most urgent conservation priorities. Funding Innovation ensures no less than 70 per cent of net proceeds goes to DUC.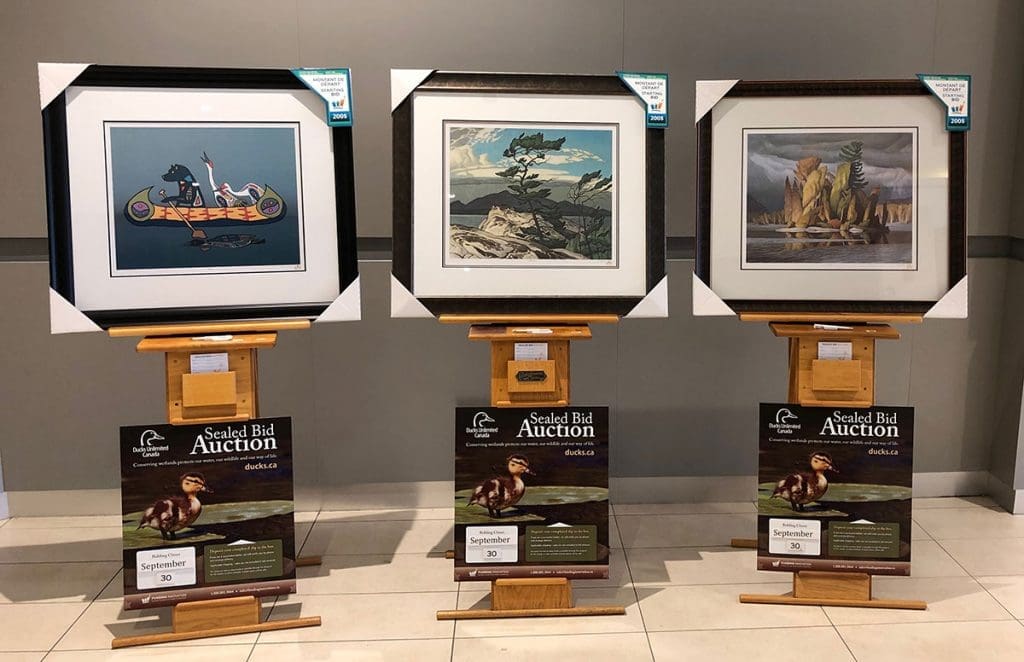 ---
Thank you for your support of DUC.