How our work impacts conservation across Canada.
Where we're working on the ground from coast to coast.
We need your help to protect our water, wildlife, and wetlands. Here's how you can make an impact.
Bolstering nature's battle grounds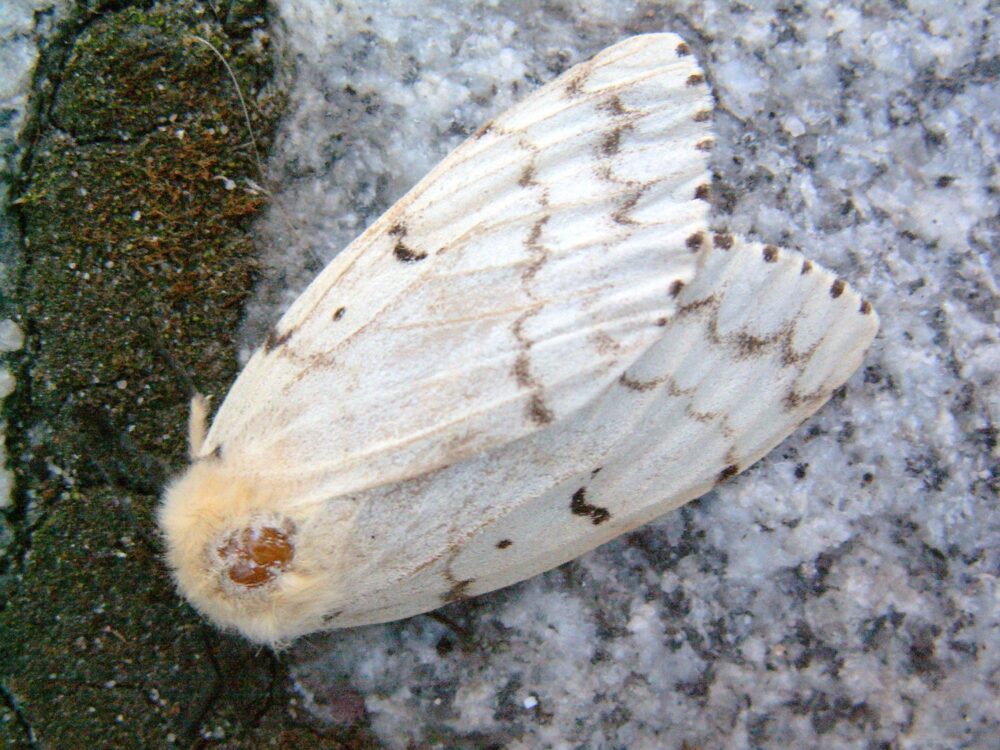 Barrie, Ont. – A population explosion of an invasive moth species called Lymantria dispar dispar (LDD) is making headlines across regions of southern Ontario and Quebec this summer. In addition to giving residents a hefty dose of the heebie-jeebies, the hairy, hungry caterpillars have stripped trees in parks and neighbourhoods bare after munching down the foliage. Many are now moving into their mature state, cocooning on the trunks and branches of infected trees. As communities search for solutions, Ducks Unlimited Canada (DUC) reminds Canadians that one of the best things we can do is bolster nature's innate abilities to bite back.
"Conserving and maintaining natural areas like wetlands, grasslands and forests creates resilience against disturbances," says Dave Howerter, DUC's chief conservation officer. "Healthy ecosystems that boast a diversity of native species have a much greater ability to resist damage and recover quickly when faced with the stresses caused by an invasive species."
In the case of LDD moths, protecting landscapes with a diverse mix of trees and shrubs provides important habitat for potential predators. These predators (which include a variety of birds like yellow-billed and black-billed cuckoos, blue jays and orioles), play a role in helping control outbreaks and in keeping populations low in the years between outbreaks.
DUC is actively working to reduce the spread of invasive species. In Ontario, plants like invasive Phragmites (Phragmites australis), European water chestnut (Trapa natans) and Water soldier (Stratiotes aloides) are diminishing habitat for native wildlife and impacting water quality. Citizens can also lend a hand by planting native trees and shrubs in their yards and avoid planting non-native trees and other greenery that can escape yards into surrounding forests and wetlands.
"Invasive species continue to be a threat to the health and beauty of Canadian landscapes as they impact the land and water around us," says Howerter. "Our job as conservationists is to support our ecosystems as best we can, so they have the ability to mitigate and adapt to changes in the environment."
DUC manages more than 11,800 conservation projects across the country that safeguard more than 6.6 million acres. Hundreds of these projects are scattered across southern Ontario and Quebec. In addition to providing homes for a host of wildlife species—including opportunistic predators of the LDD moth—these natural areas are some of the most important ecosystems in the world. Wetlands, grasslands and forests support clean water and healthy soils, store carbon and mitigate the effects of climate change and provide valuable natural spaces for outdoor recreation.
Ducks Unlimited Canada (DUC) is the leader in wetland conservation. A registered charity, DUC partners with government, industry, non-profit organizations and landowners to conserve wetlands that are critical to waterfowl, wildlife and the environment. www.ducks.ca  
Contact DUC to learn more about the conservation work we're doing to help combat invasive species across the country:
Contact Information
Ashley Lewis
Senior Communications Specialist
Ducks Unlimited Canada
media@ducks.ca