How our work impacts conservation across Canada.
Where we're working on the ground from coast to coast.
We need your help to protect our water, wildlife, and wetlands. Here's how you can make an impact.
Clean water and a clean economy: DUC welcomes new investments in freshwater protection in 2023 federal budget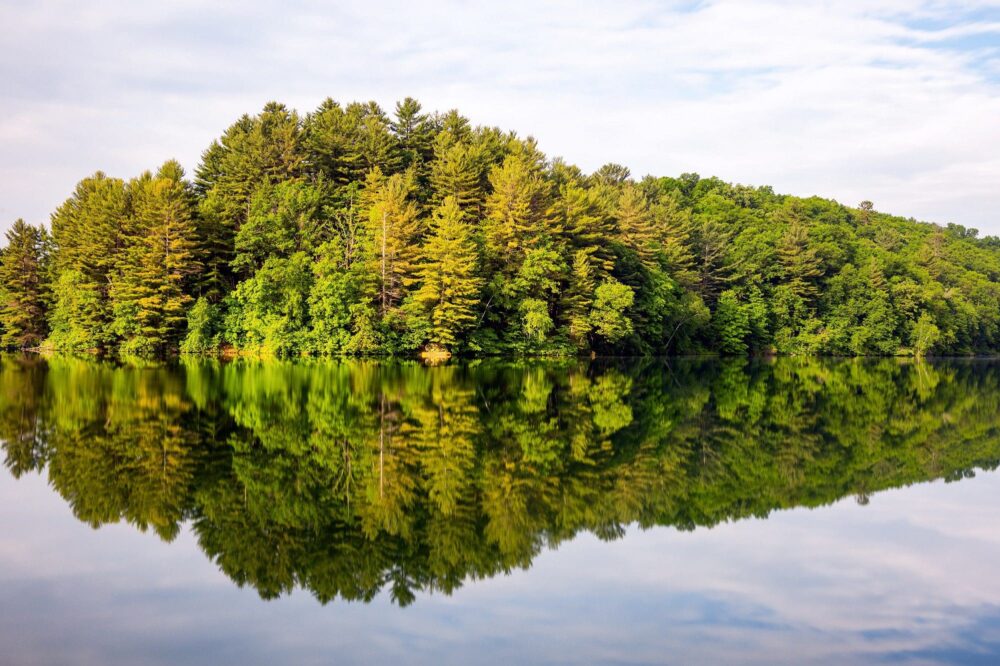 March 28, 2023 – Ottawa, Ont. – Today's federal budget recognized that investing in clean water and climate action will deliver many benefits to the economy, to communities, as well as to the health and quality of life of Canadians. As the Government of Canada outlined its intentions to build a clean economy, one that aims to advance sustainable development while reducing environmental risks, new investments in freshwater protection and biodiversity will make important contributions to this goal.
Budget 2023 announced new measures to support monitoring, assessment, and restoration of some of Canada's most iconic – and threatened – lakes and rivers. Over 10 years, $650 million will help to assess and rejuvenate the Great Lakes, Lake Winnipeg, Lake of the Woods, St. Lawrence River, Fraser River, Saint John River, Mackenzie River, and Lake Simcoe.
"Ducks Unlimited Canada is actively working throughout these vital watersheds and we are pleased to see renewed enthusiasm and support for the many benefits they provide," says CEO Michael Nadler. "In addition to providing critical wildlife habitat, these national treasures also provide drinking water to millions of people and support communities, businesses, and a wide variety of industries. We are eager to continue and broaden our work with the Government and our conservation partners in the ongoing effort to protect and restore freshwater across Canada."
The budget follows closely on the heels of U.S. President Joe Biden's visit to Ottawa last week, where he and Prime Minister Justin Trudeau stressed the need for ongoing protection of the countries' shared waters. Putting a particular emphasis on the Great Lakes, the $650 million announced in Budget 2023 includes a $420-million commitment to preserve and restore the Great Lakes over the next decade. Ducks Unlimited Canada has a long history of habitat conservation in the area, having collaborated with landowners and other conservation partners to restore nearly 700,000 acres (283,280 hectares) of wetlands and adjacent habitats in Ontario's Great Lakes Basin. These federal investments, along with significant new investments by the United States government, will ultimately benefit millions of Canadians and Americans.
Another noteworthy win for water in Budget 2023 came in the federal government's commitment to establish a new Canada Water Agency. This new entity will work with our provinces, territories, Indigenous communities, local authorities, scientists and interested Canadians to find the best ways to keep our water clean and well-managed.
"Ducks Unlimited Canada has long advocated for a dedicated agency that can effectively address the water challenges facing the country," says Jim Brennan, national director of industry and government relations. "We applaud this progress and look forward to working with the Government in the creation of this important new institution."
As a follow-up to commitments made at the 15th Conference of the Parties (COP15) to the United Nations Convention on Biological Diversity held in Montreal this past December, Budget 2023 also recognized the importance of protecting nature and wildlife in the face of a changing climate. Over the next three years, $184 million will be directed toward species at risk and efforts to restore their populations. These investments build on the $3.6 billion committed by the Government since 2015 to protect nature and species at risk and the more than $1 billion invested to protect marine and coastal areas.
"Investing in water resources and stemming the decline of biodiversity go hand in hand. While much more work will be needed in the coming years, this budget puts Canada on a positive path forward," says Brennan.
Ducks Unlimited Canada is a longstanding member of the Green Budget Coalition, a group of leading environmental organizations that presented a set of budgetary recommendations to the federal government. Today's budget recognizes key aspects of the group's proposal to scale up funding in order to meet climate and nature goals.
-30-
Ducks Unlimited Canada (DUC) is the leader in wetland conservation. A registered charity, DUC partners with government, industry, non-profit organizations, Indigenous Peoples and landowners to conserve wetlands that are critical to waterfowl, wildlife and the environment. To learn more about DUC's innovative environmental solutions and services, visit www.ducks.ca
Contact Information
Ashley Lewis
Ducks Unlimited Canada
media@ducks.ca