We conserve wetlands and other natural spaces for waterfowl, wildlife, and people.
What's Happening
The latest from Ducks Unlimited Canada
Rescue Our Wetlands
/
Donate now
Saving the Environment with Science
Sound science. Sustainable solutions. Help us do more for our water, our wildlife and our communities.
Give now
Go
story

/

Education
Wetlands
Rivers Collegiate Wetland Learning Centre of Excellence offers students an engaging and transformative experience
Read the story
Read now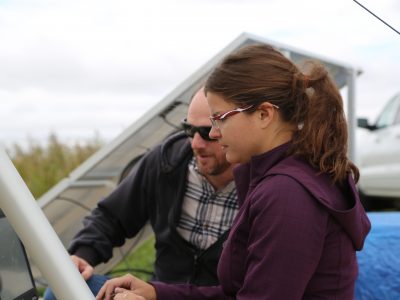 story

/

Prairie Pothole Region
Science
Wetlands
DUC teams with Manitoba Hydro and the University of Manitoba to assess the best way to measure greenhouse gas fluxes in aquatic ecosystems
Read the story
Read now
Discover more stories
Find out what's happening across Canada
Get Involved
Support Ducks Unlimited Canada
Our conservation community of more than 130,000 supporters is helping raise $500 million for ​Rescue Our Wetlands—the largest conservation campaign in North America's history. Join the DUC family to help conserve our water, wildlife and the environment for future generations.