How our work impacts conservation across Canada.
Where we're working on the ground from coast to coast.
We need your help to protect our water, wildlife, and wetlands. Here's how you can make an impact.
Federal Budget 2022: A fiscal plan with a focus on climate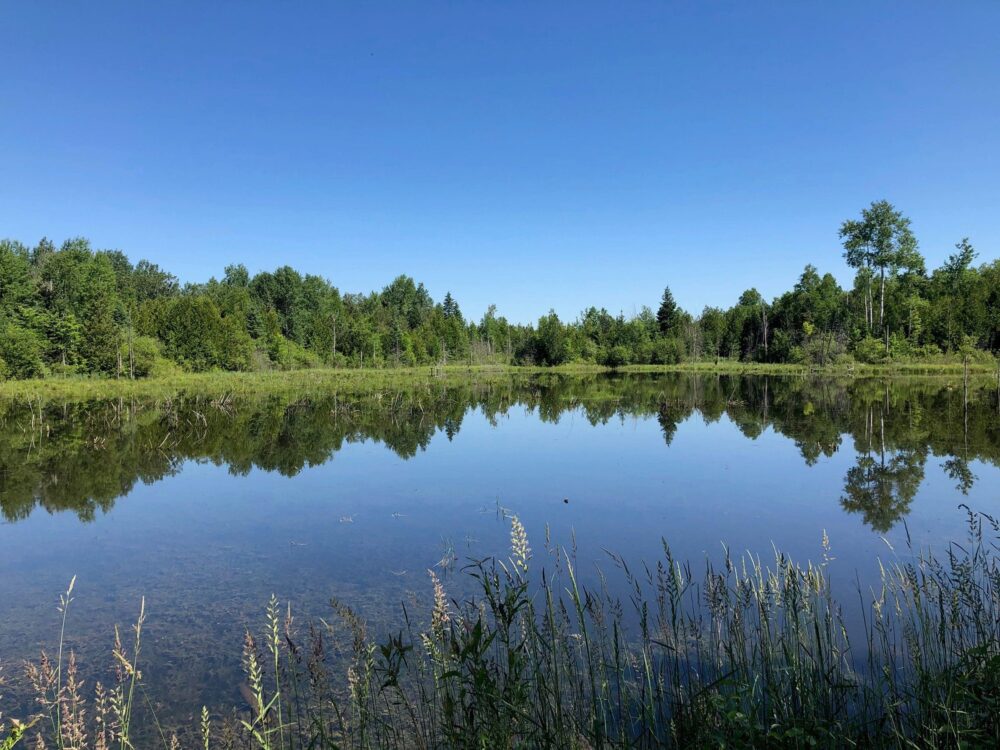 Ducks Unlimited Canada welcomes new investments in freshwater protection, sustainable agriculture and ongoing support for nature-based solutions
Ottawa, Ont. – In a budget aimed at responding to growing global issues while balancing needs here at home, the Government of Canada has recognized that protecting nature is among the most effective actions it can take. From addressing the climate crisis to stimulating economic growth, investments in Canada's land and water resources are key elements in this year's fiscal plan.
Climate change funding proposed through federal budget 2022 highlights commitments announced in last week's Emissions Reduction Plan. Both the plan and budget include a significant $780-million pledge to expand the government's Nature Smart Climate Solutions Fund, which supports projects that conserve, restore, and enhance wetlands, peatlands, and grasslands to capture and store carbon.
"The tremendous ability these ecosystems have to reduce greenhouse gas emissions and strengthen our communities through landscape resiliency is well documented," says Larry Kaumeyer, CEO of Ducks Unlimited Canada (DUC). "We're pleased that the government continues to invest in what are some of Canada's most valuable—yet threatened—natural assets."
DUC is a longstanding member of the Green Budget Coalition (GBC), a group of leading environmental organizations that presented a set of budgetary recommendations to the federal government that would align needed stimulus measures with core environmental objectives to maximize benefits to Canadians.
"Nature is embedded in our economy and is core to meeting our emissions targets. We're very pleased to see many of the GBC's recommendations reflected in this budget," says Kaumeyer.
Alongside measures to advance nature-based solutions, additional funding for freshwater protection is good news for Canada's iconic water bodies. The 2022 budget proposes to provide $43.5 million over five years to create a new Canada Water Agency aimed at keeping Canada's water safe, clean, and well-managed. Of note, a $19.6-million investment in the Freshwater Action Plan will support much-needed efforts to clean up lakes and rivers suffering from excess nutrients and harmful algal blooms.
"Lake Winnipeg, Lake Erie and the Saint John River have been identified by the Commissioner of the Environment and Sustainable Development as creating significant human health issues and impacting ecosystem health and the economy," says Kaumeyer. "We are eager to put this funding to work by applying our conservation science and expertise to bring them back to their former glory."
As well, new funding for the Experimental Lakes Area will support important efforts led by some of the world's most influential freshwater research facilities.
Agriculture plays an essential role in not only Canada's economy but also in the fight against climate change. DUC is pleased to see investments in the Agricultural Clean Technology Program as well as new support for post-secondary research in developing technologies and crop varieties that will allow for net-zero emission agriculture. Of additional significance, a $150-million investment in a resilient agricultural landscape program and a six-year $470-million commitment to expand the On-Farm Climate Action Fund will support carbon sequestration and biodiversity goals.
"We're pleased to see farmers being recognized for the leading role they're playing in delivering climate solutions and are proud to work alongside our many agricultural partners to support the sector's ongoing move toward sustainability," says Kaumeyer.
While Budget 2022 is successful in advancing many important climate actions, DUC urges the government to focus on additional proactive measures that will bolster landscape resiliency. Looking ahead, communities must be empowered with solutions that will prevent environmental disasters from happening rather than simply managing their impacts. Much work remains; as the country's leading conservation organization, DUC is poised and ready to share our science and offer solutions that will ensure a prosperous and sustainable future for all Canadians.
---
Ducks Unlimited Canada (DUC) is the leader in wetland conservation. A registered charity, DUC partners with government, industry, non-profit organizations, Indigenous Peoples and landowners to conserve wetlands that are critical to waterfowl, wildlife and the environment. To learn more about DUC's innovative environmental solutions and services, visit www.ducks.ca 
Contact Information
Ashley Lewis
Ducks Unlimited Canada
media@ducks.ca