How our work impacts conservation across Canada.
Where we're working on the ground from coast to coast.
We need your help to protect our water, wildlife, and wetlands. Here's how you can make an impact.
Jim Couch elected Ducks Unlimited Canada's 42nd president
Oak Hammock Marsh, Man. – It all started in a place called Lucky Lake. The marshland surrounding this small Saskatchewan town, nestled in the province's Missouri Coteau, sparked Jim Couch's lifelong connection – and commitment – to the outdoors. It's a fitting name for the location that eventually led him to becoming president of the country's leading wetland conservation organization.
Couch was elected as Ducks Unlimited Canada's (DUC) 42nd president yesterday at its national board of directors' meeting in Saskatoon, Sask. He credits his rural roots and being surrounded by beautiful prairie landscapes for fostering his passion for wildlife, conservation and the environment.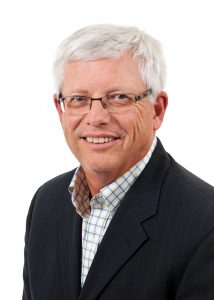 "To be part of an organization that contributes so much to our environment is inspiring," says Couch. "Being given the opportunity to help lead these efforts is truly an honour. I look forward to working alongside all of DUC's partners and supporters to ensure a sustainable future for our country's water, wildlife and wild places like wetlands."
Established in 1938, DUC has been conserving wetlands for 77 years. Wetlands are among the world's most productive ecosystems. In addition to providing essential habitat for a host of wildlife, they also naturally filter pollutants from water, guard against flooding and drought and store carbon that would otherwise end up in the atmosphere. To date, DUC has conserved more than 6.4 million acres through 9,726 habitat projects. One of these projects is Luck Lake Heritage Marsh – an initiative Couch helped bring to fruition in the 1980s.
DUC has more than 110,000 supporters, including 5,200 volunteers across the country, who help promote the importance of wetland conservation in the lives of all Canadians. The role of president is DUC's top volunteer position.
"Jim brings a tremendous amount of knowledge and experience to the presidential role," says Greg Siekaniec, DUC's chief executive officer. "But most of all he brings tremendous passion. His keen interest in conservation coupled with his belief in the power of our mission is what will inspire more people to join our conservation community."
In his professional life, Couch served as general manager of PotashCorp at PCS Potash Patience Lake. He is now retired and lives in the R.M. of Corman Park in Saskatchewan with his wife Charlene and family.
In addition to the election of Jim Couch as president, the following individuals were elected as DUC officers of the board:
Mac Dunfield, chairman of the board
David Blom, vice-president
John Eagle, treasurer
Greg Weeks, secretary
Greg Siekaniec, chief executive officer
Ducks Unlimited Canada (DUC) is the leader in wetland conservation. A registered charity, DUC partners with government, industry, non-profit organizations and landowners to conserve wetlands that are critical to waterfowl, wildlife and the environment. Learn more at ducks.ca.
Contact Information
Ashley Lewis
Communications Specialist
Ducks Unlimited Canada
(204) 467-3252
a_lewis@ducks.ca