How our work impacts conservation across Canada.
Where we're working on the ground from coast to coast.
We need your help to protect our water, wildlife, and wetlands. Here's how you can make an impact.
Alberta's Alana Gibson named Volunteer of the Year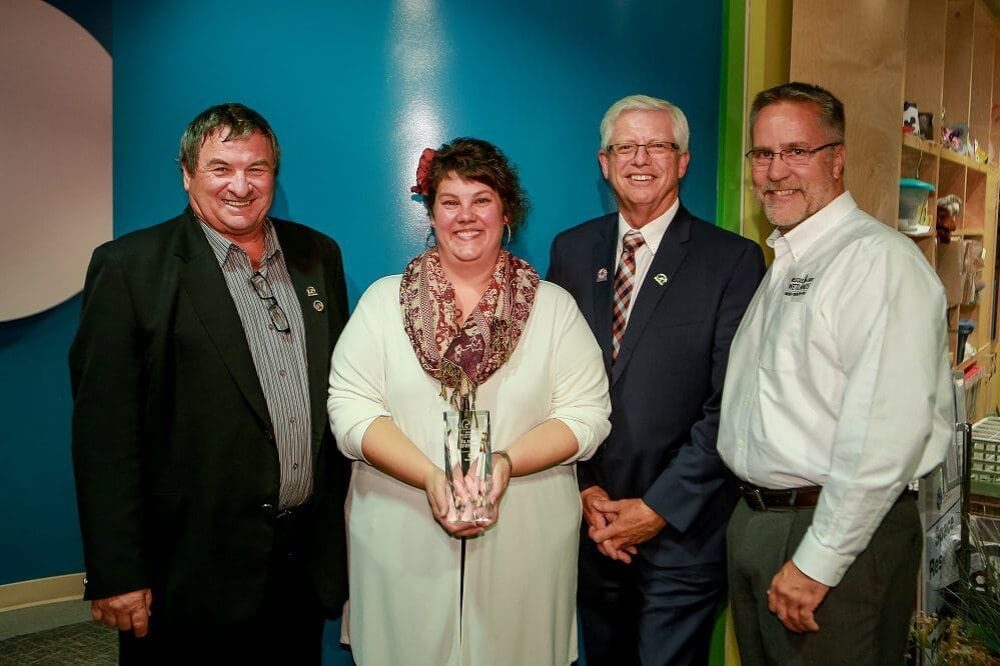 Oak Hammock Marsh, Man. – As part of National Volunteer Week celebrations (April 12-18), Ducks Unlimited Canada (DUC) is pleased to announce the winner of its first ever Volunteer of the Year Award.
Alana Gibson from Didsbury, Alberta was chosen from ten finalists in an online vote held earlier this month. Gibson has worked for the Didsbury fundraising committee for the past 11 years. She has been the committee chair for the past six years.
"Over the years, I have met so many wonderful people and staff members who help organize the banquets and work at DUC," says Gibson. "I'm so pleased to be able to call many of these people friends, largely because of the relationships and connections that we've been able to develop over the years."
The DUC Volunteer of the Year Award, sponsored by the Suzuki Canada Dealer Foundation, is part of DUC's Volunteer Champions Awards Program which recognizes outstanding contributions from more than 5,300 DUC volunteers across the country. Categories include; Regional Volunteer of the Year, Regional Rookie of the Year, Regional Chapter of the Year and Regional Most Improved Chapter of the Year. These winners were selected from nomination entries sent in by DUC staff, volunteers and supporters.
"The Volunteer Champions Awards program is a great way to celebrate the people who bring our work to life," says Mac Dunfield, president of DUC. "By sharing their time and talents to raise funds and awareness for wetland conservation, volunteers make their communities healthier places for wildlife and all of us."
With the help of Alana Gibson, and all the other volunteers across the country, DUC has conserved more than 6.4 million acres through 9,557 wetland habitat projects.
"We very happy sponsoring DUC's Volunteer Champions Awards Program. Every one of the volunteers deserves recognition for the time and hard work they put in every year all in the name of conservation," says Bill Porter, president of Suzuki Canada. "Suzuki Canada is proud to sponsor such a worthy awards program, and such a fantastic group of dedicated volunteers."
To learn more about the Volunteer Champions Awards Program, visit ducks.ca/volunteer-champions/.
Ducks Unlimited Canada (DUC) is the leader in wetland conservation. A registered charity, DUC partners with government, industry, non-profit organizations and landowners to conserve wetlands that are critical to waterfowl, wildlife and the environment. Learn more at ducks.ca.
Contact Information
Carie Jones
Communications Coordinator, Fundraising
Ducks Unlimited Canada
(204) 467-3270
c_jones@ducks.ca