How our work impacts conservation across Canada.
Where we're working on the ground from coast to coast.
We need your help to protect our water, wildlife, and wetlands. Here's how you can make an impact.
DUC receives $11.6 million in WRRP funds for wetland restoration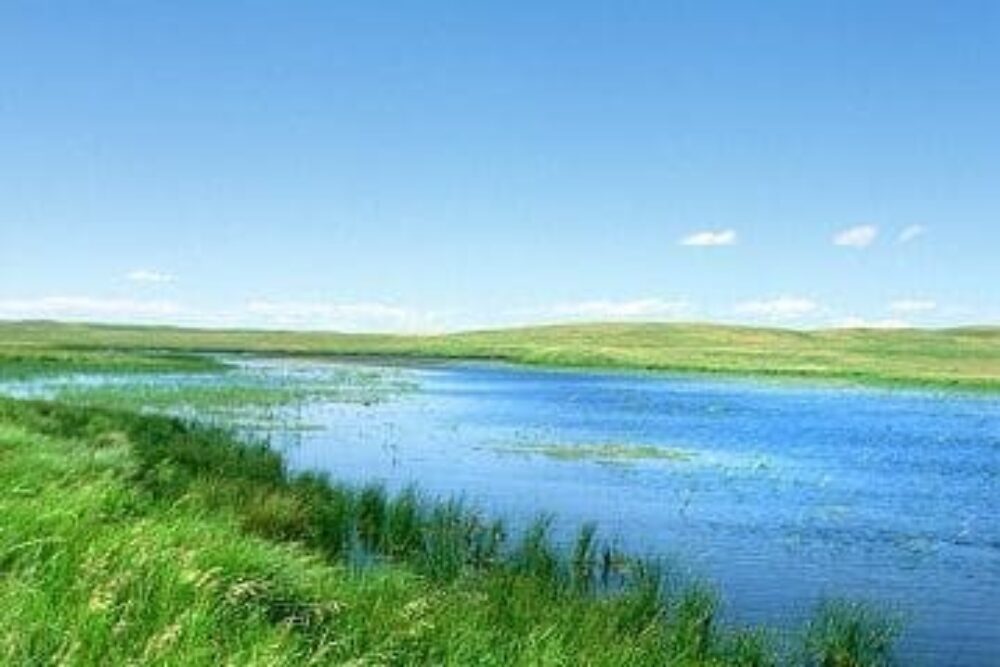 Oak Hammock Marsh, Man. – Ducks Unlimited Canada (DUC) will receive more than $11.6 million in grant funds to launch more wetland conservation and restoration work that will help reduce the impact of flooding and drought in Alberta.
The funding comes from the Government of Alberta's Watershed Resiliency and Restoration Program (WRRP) which was announced in August 2014, and is aimed at supporting non-engineered restoration and enhancement projects in flood and drought-prone areas.
Wetland restoration is a proven means of addressing drought and flood management issues in a cost-effective and sustainable manner. Wetlands have the ability to store water and slow the release of water into surrounding streams and rivers, which in turn, reduce flood heights and volumes. When done using scientific and research-based analysis and methods, wetland restoration and conservation work also reduces the need for engineered flood mitigation infrastructure.
Barry Bishop, DUC's head of conservation programs in Alberta, says that while the funding will help the non-profit organization conserve and restore an additional 558 hectares (1,380 acres) in Alberta, it will also benefit Albertans from an ecological, social and economic perspective.
"Money spent on wetland conservation and restoration provides significant and long-term social returns," says Bishop. "Wetlands remove excess nutrients, pollutants and sediment in watersheds, help with carbon sequestration, and improve overall water and air quality. They also add value to the land for activities such as recreational use, grazing or development. Our research shows that using a social return on investment, every dollar invested in wetland restoration and conservation yields a return of almost 7 to 1."
DUC will begin planning its WRRP-funded projects immediately and will launch them on the ground by September. Projects will be landowner-friendly and take into account an area's natural hydrology levels, historical photography, land use and landscape. They will be done during a three-year period on landscapes located in south central and southern Alberta
DUC is a non-profit organization with more than 75 years of experience in wetland conservation in Canada. Its extensive on-the-ground conservation work has resulted in the securement of more than 6 million wetland acres across Canada.

Contact Information
Barry Bishop
Head, Conservation Programs
780 608 4910 (office)
780 678 7406 (cell)
b_bishop@ducks.ca