How our work impacts conservation across Canada.
Where we're working on the ground from coast to coast.
We need your help to protect our water, wildlife, and wetlands. Here's how you can make an impact.
Conserving 54 million acres of Manitoba's boreal wetlands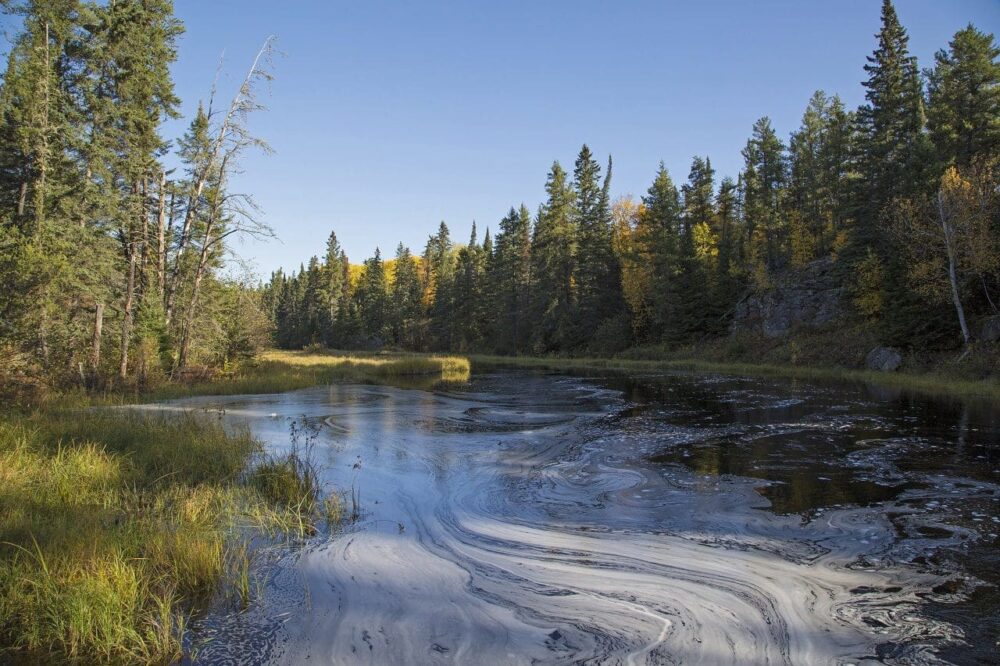 Avoid. Minimize. Offset. These guiding principles of the Government of Manitoba's new Boreal Wetlands Conservation Codes of Practice will help conserve more than 54 million acres (22 million hectares) of boreal wetlands—an area that represents more than one-third of the province.
The codes of practice provide industry groups with clear direction on where and how to operate around boreal wetlands. The approach is simple but effective: avoid boreal wetlands where possible; minimize impacts to boreal wetlands where avoidance is not possible; and offset permanent impacts to boreal wetlands when minimization is not possible.
"This is an important step in balancing economic progress and environmental stewardship in the province," says Scott Stephens, DUC's director of regional operations for the boreal and prairie regions. "The codes of practice conserve important boreal wetlands while still allowing for sustainable development of natural resources. Their establishment signals Manitoba's leadership in boreal wetland conservation, which we hope will inspire similar policy commitments in other provinces and territories."
Given their incredible environmental value, conserving boreal wetlands is critical. These natural areas, which include peatlands, accumulate and store vast amounts of carbon. As much as 27.9 billion tonnes of carbon is estimated to be stored in Manitoba's boreal peatlands – an amount equivalent to more than a century of Canada's total greenhouse gas emissions. Boreal wetlands in the province also provide critical habitat for a variety of wildlife including more than 1.6 million breeding waterfowl annually as well as at-risk species like the boreal woodland caribou.
"One of the most significant elements within the codes of practice is the commitment to no-net-loss of wetland benefits," say Stephens. "This will be achieved through the mitigation sequence set out to avoid, minimize and offset impacts to boreal wetlands."
The codes of practice apply to all five major boreal wetland classes, which include bogs, fens, swamps, marshes and shallow open water. This is important because wetlands in the boreal zone are highly connected. Development activity that impacts one area can have significant effects on the habitat and biodiversity of other wetland areas, both upstream and downstream.
The codes of practise also apply to all industry sectors that operate in Manitoba's boreal zone. Taking a true collaborative approach, representatives from all industry sectors were engaged as part of a stakeholder committee that worked with the provincial government to create the codes of practice. DUC is proud to have been part of this committee, providing science-based conservation advice.
The Boreal Wetlands Conservation Codes of Practice will be reviewed and updated every five years, or earlier if required.  The complete document can be accessed via the Government of Manitoba's website.
Contact Information
For more information, contact media@ducks.ca