How our work impacts conservation across Canada.
Where we're working on the ground from coast to coast.
We need your help to protect our water, wildlife, and wetlands. Here's how you can make an impact.
New wetland guide helps farmers manage water responsibly and tap new funding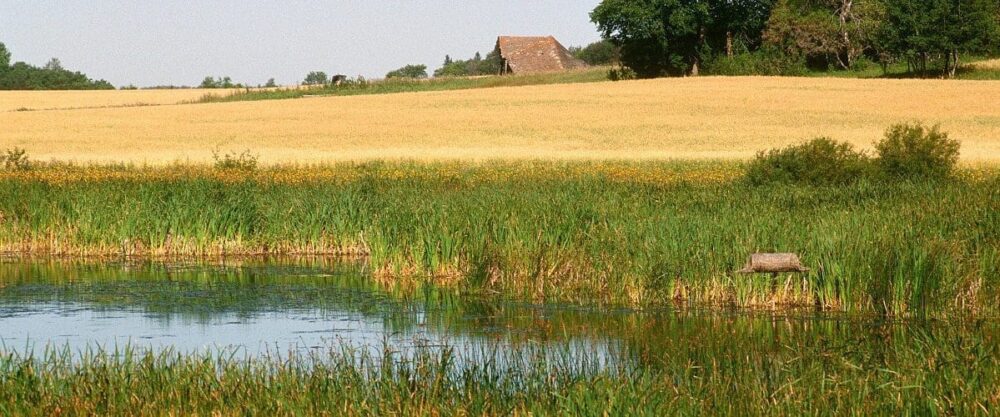 Proper wetland classification is key for farmers and other landowners to successfully use a streamlined approvals process for water control work under the provincial government's new water regulation.
To make that challenging task easier, Ducks Unlimited Canada (DUC) has developed a Manitoba Prairie Wetland Classification Guide that will be provided to landowners for free.
"DUC is pleased to provide this new guide that will help landowners comply with the Province of Manitoba's new regulations around wetland drainage and identify wetlands eligible for conservation programs," says Mark Francis, DUC manager of provincial operations.
Under the new Manitoba Water Rights regulation, landowners must correctly classify wetlands to easily apply online for water control projects and access funding for government programs such as Growing Outcomes in Watersheds.
The guide, which includes a step-by-step "decision key", is available for download at https://www.ducks.ca/resources/landowners/. It was developed and shared with our many partners, including the Manitoba Association of Watersheds.
Contact Information
For further information or interview requests, please contact:
Ian Hitchen
Communications & Marketing Specialist – Manitoba
(204) 573-6156
i_hitchen@ducks.ca