How our work impacts conservation across Canada.
Where we're working on the ground from coast to coast.
We need your help to protect our water, wildlife, and wetlands. Here's how you can make an impact.
When the Big Storms Hit, Wetlands Reduce the Cost of Flood Damages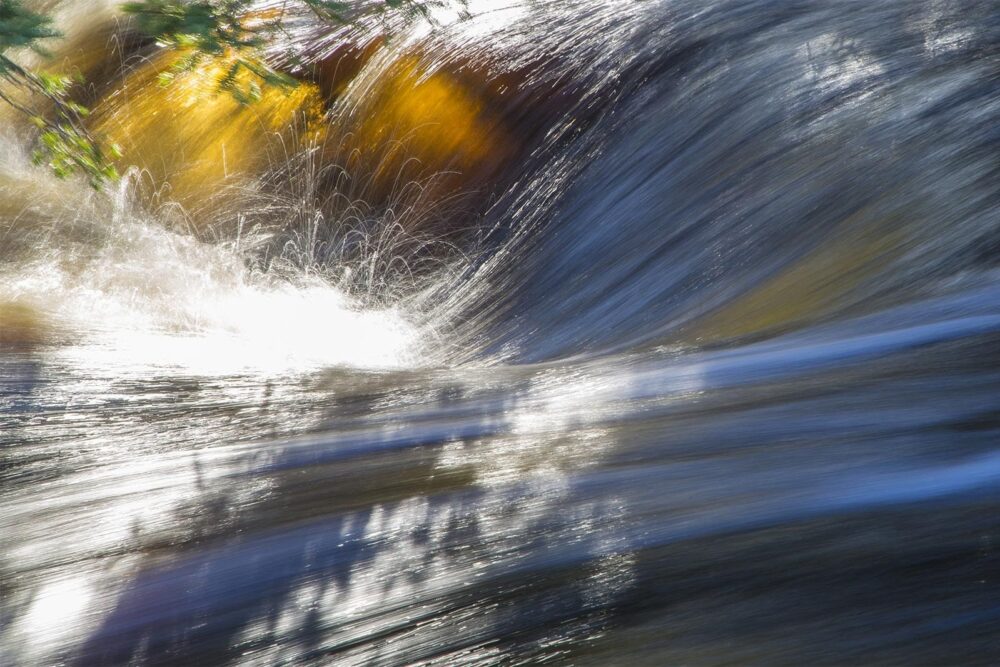 With the unfortunate and unprecedented flooding events across Canada in 2017, it was good to see some heartwarming stories as Canadians stepped up to help each other in the face of such traumatic events. Never are we stronger than when we are challenged so extremely. As the rebuilding continues, thoughts turn to flood prevention and the role of natural infrastructure such as wetlands, to mitigate the impacts of flooding – the costliest and fastest growing extreme weather risk affecting virtually all Canadians.
Research conducted by the Intact Centre for Climate Change Adaptation, University of Waterloo, shows that wetlands, when maintained in their natural state, reduce flood damage costs by up to 38 per cent. Based on an urban pilot site near the GTA, this translates to a savings of $51.1 million.
This research, supported by Ducks Unlimited Canada (DUC) and the Ministry of Natural Resources and Forestry, was based on evaluating the role of wetlands in two southern Ontario sites – one urban and one rural. It analyzed flooding that would occur with a major flood event under two conditions: (1) wetlands that were left in their natural state, and (2) wetlands that were lost due to development. The results are clear; by leaving wetlands in their natural state, the financial costs of flooding can be reduced by 29 per cent in the rural setting or $3.6 million reduction in flood damage costs, and up to 38 per cent or $51.1 million in the urban setting.
"With the flooding events in recent history, it has become clear that the human and financial costs of these events are substantial," said Professor Blair Feltmate, the head of the Intact Centre and an author on the report. "With the ever-increasing financial burden of flooding to Canadians, it is remarkable that a practical and cost-effective means to alleviate flood risk is readily available – that is, simply leave natural wetlands natural."
"We know wetlands help to reduce the impacts of flooding," says Lynette Mader, provincial manager for Ducks Unlimited Canada, Ontario. "The Intact Centre research provides a much needed business case to support decisions to invest in wetlands as an important part of infrastructure considerations."
Provincial and federal governments have expressed their commitment to natural green infrastructure through the proposed Wetland Conservation Strategy for Ontario, the Climate Change Action Plan, and the Government of Canada's directives under the Pan-Canadian Framework on Clean Growth and Climate Change.
According to Feltmate, "the findings of this research support the mandate of these programs and others that are being engaged at the municipal, provincial and national level to limit the costliest climate change impact in Canada – flooding."
Support to the Intact Centre's research is the third phase of DUC's exploration of the role of wetlands in flood mitigation that started with a literature review and then a hydrological modelling initiative in the Credit Valley watershed to prove that wetlands reduce the speed, depth and duration of water as it moves across the land in a flood event.
Ducks Unlimited Canada (DUC) is the leader in wetland conservation. A registered charity, DUC partners with government, industry, non-profit organizations and landowners to conserve wetlands that are critical to waterfowl, wildlife and the environment. www.ducks.ca