How our work impacts conservation across Canada.
Where we're working on the ground from coast to coast.
We need your help to protect our water, wildlife, and wetlands. Here's how you can make an impact.
Get hooked and catch some family fun at the 30th annual Peterborough Greenwing Fishing Derby, April 29, 2017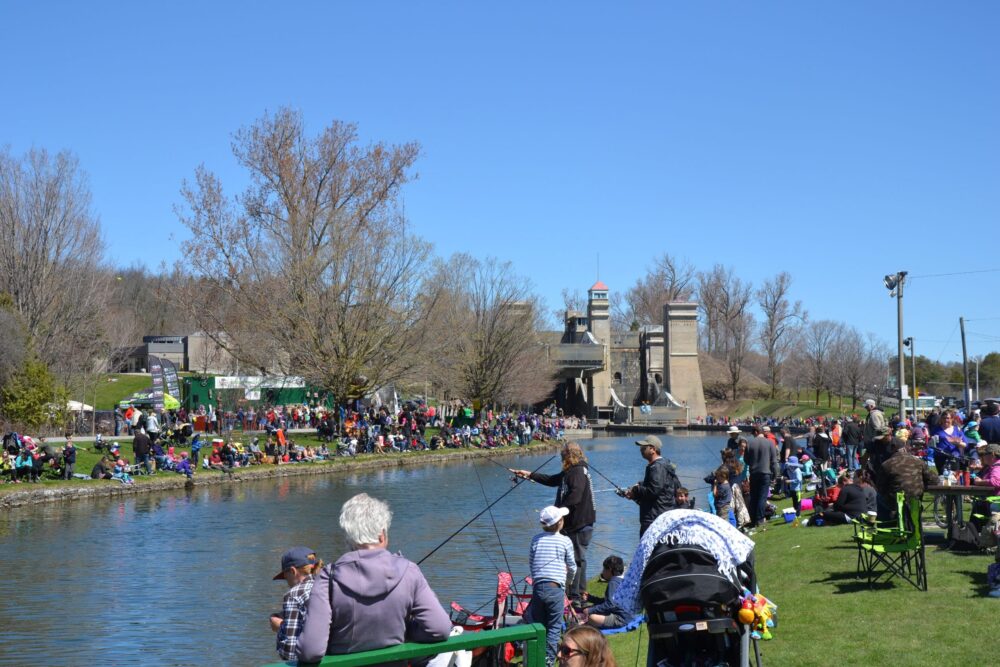 Did you know more Canadians fish than those who play golf and hockey combined? That's 25% of Canada's population who enjoy recreational fishing. And why not? It's an activity that anglers of all ages can participate in. But it's also an activity that becomes extra special when family and friends come together to enjoy it. Spending a great day outside, catching some family fun is exactly what's in store for the thousands of people who will once again, line the Trent Severn Waterway –  just below the Peterborough Lift Lock April 29th, 2017 – for the region's most anticipated right of spring; the Peterborough Greenwing Fishing Derby.
Fish arrive at the base of Peterborough's famous lift lock at 1:00pm on Wednesday, April 26th. Everyone is invited to come out and witness the spectacle of releasing thousands of fish, with more than 300 having been tagged, into the canal. But according to event co-chairman, Gordon Bowley, the real fun begins with a "splash" on Saturday, April 29th, when children 15 and under get the chance to reel-in some amazing prizes.
"This really is a community event" says Bowley. "Thanks to the generous support from many local businesses, participants can look forward to another year of incredible prizes – everything from fishing rods, reels and  tackle boxes, to camping equipment and mountain bikes. People come from all across the region and beyond, come out to join in on the fun. Those who  started out bringing their children 30 years ago, are now bringing their grandchildren. It's truly become a family tradition."
As always, the 'Big Fish' grand prize package will also be awarded to anyone who catches the elusive, Walter – a 12 – 15 pound rainbow trout. And with a special 30th anniversary milestone to celebrate, this year's event promises a whole lot more.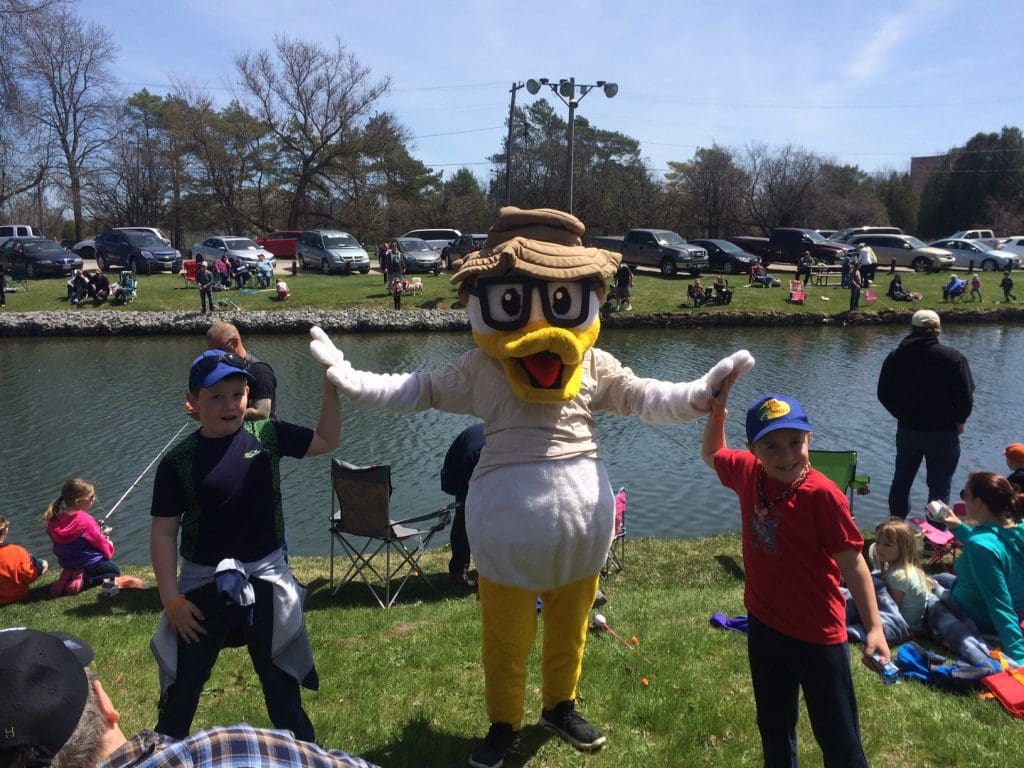 Registration is required for all who participate. Just $15.00 for the first child and $5.00 each additional child in the same family. Registration includes instant prizes and lunch (hot dog, drink, cake and ice cream) on Saturday only. Public fishing is open to all registered participants Sunday, April 30th – Friday, May 5th.  Adults and youth 16 years and older can register at a cost of $15.00 each starting April 30th and may fish with registered Greenwing participants. No prizes will be awarded after 4:00pm Saturday, with the exception of the 'Big Fish' prize, if Walter is not caught prior to May 5th.
Children's registration fees go towards Ducks Unlimited Canada (DUC) Greenwing programs.  As Ontario's next generation of conservation leaders, participants become important members of our conservation community.
"The Peterborough Greenwing Fishing Derby is a terrific way for children to learn the sport of fishing and, hopefully, start them on the road to making it a lifelong passion" continues Bowley. "It's also an opportunity to learn a little more about about waterfowl, wildlife and wetland conservation from the passionate and dedicated DUC volunteers who organize and host the annual event. Come out and join us for a great day and help us celebrate our 30th anniversary."
About Ducks Unlimited Canada:
Ducks Unlimited Canada (DUC) is the leader in wetland conservation. A registered charity, DUC partners with government, industry, non-profit organizations and landowners to conserve wetlands that are critical to waterfowl, wildlife and the environment. 
For more information, please contact:
Dan McWilliams or Gordon Bowley
Peterborough Greenwing event co-chairs
Phone: 705-743-4597
E-mail: ptbo.greenwing@gmail.com
Contact Information
Dan McWilliams or Gordon Bowley
Peterborough Greenwing event co-chairs
Phone: 705-743-4597
E-mail: ptbo.greenwing@gmail.com