How our work impacts conservation across Canada.
Where we're working on the ground from coast to coast.
We need your help to protect our water, wildlife, and wetlands. Here's how you can make an impact.
Nature calls…in Kingston!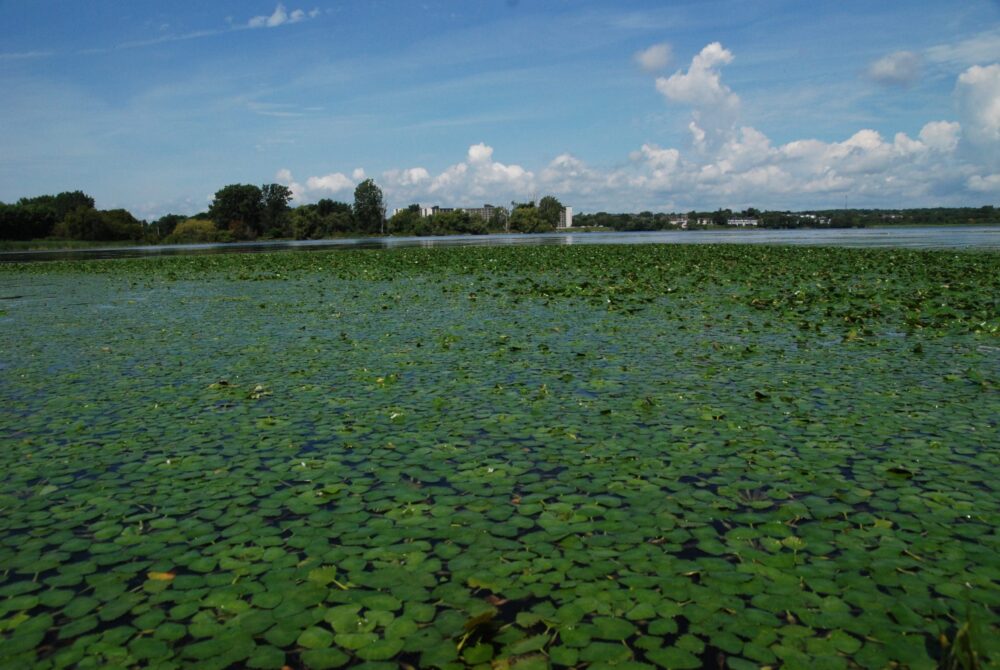 Free, family friendly Duck Day event nurtures love of the outdoors
Ever wonder about the critters that live just under the water's surface? How to identify different species of plants or birds? Why ducks migrate? Or maybe even what a wetland is and why is it important? Now Kingston-area residents have their chance to find out. On September 17th, Ducks Unlimited Canada (DUC), Cataraqui Region Conservation Authority (CRCA) and the Kingston Frontenac Public Library are hosting Duck Day – an action-packed, outdoor, family-friendly event – from 11 am to 2 pm at the Little Cataraqui Creek Outdoor Centre.
According to Ontario DUC education specialist Stephanie Walker, kids love getting outside and into wetlands to experience nature in a whole new way. But this event is for more than just the kids…it's for nature lovers and outdoor enthusiasts of all ages.
"It is such an amazing experience to see kids looking at the critters that live in our waters and learning about all the benefits wetlands provide their own local communities, first hand" says Walker. "But I think that people of all ages could benefit from a visit to a wetland. So, grab your camera and hiking shoes, and come spend a great day outside in nature with family and friends."
Visitors are invited to trek the trails, dip for critters, paddle the waters, get their faces painted, learn all about wildlife and wetland conservation, and so much more.
"We welcome everyone to take time and reconnect with the natural world," says Stana Luxford Oddie, CRCA education officer. "With more and more time spent in front of a screen, we urge children and adults to take this opportunity to unplug, enjoy and learn all about the wetlands and green spaces of Little Cataraqui Creek Conservation Area. The CRCA is excited to be the host of this year's event and offer free admission into the Conservation Area."
According to Joanne Barbazza, communications specialist for DUC, this is the second in a series of annual Duck Day events making their way to communities across Ontario.
"Stay tuned, there may be a Duck Day coming to a wetland near you!" says Barbazza.
In the meantime, Kingston-area residents, September 17th is your chance to come celebrate the wonder of wetlands.
Kingston Duck Day details:
Saturday, September 17, 2016
11:00 a.m. – 2:00 p.m.
Rain or shine
Little Cataraqui Creek Outdoor Centre
1641 Perth Road, Kingston, Ontario
(just north of Hwy. 401 and Division Street)