How our work impacts conservation across Canada.
Where we're working on the ground from coast to coast.
We need your help to protect our water, wildlife, and wetlands. Here's how you can make an impact.
Ducks Unlimited Canada Returns Salt Water to Fullerton's Marsh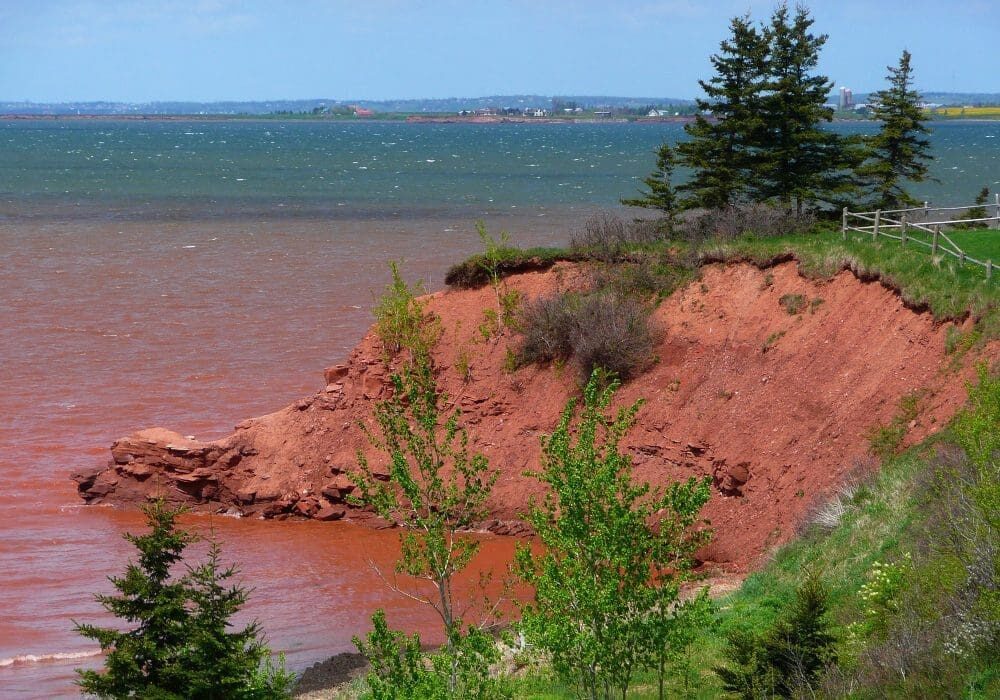 Stratford, P.E.I., November 24, 2020 – According to research by the University of Prince Edward Island's Climate Lab, an average of 28 centimetres of coastline is eroding on P.E.I. each year. That puts more than 1,000 homes, cottages and commercial buildings, 17 lighthouses, and 10 bridges at risk over the next 70 years.
While there's no way to stop what's already started, there are some places on the Island where natural solutions can lessen the impact of higher tides and stronger waves at places like Fullerton's Marsh.
Ducks Unlimited Canada (DUC) conservation specialists have carefully breached the dikes of Fullerton's Marsh, returning salt water to an area that had operated as a freshwater marsh for decades.
Fullerton's Marsh sits on Fullerton's Creek near Stratford, P.E.I and is part of a 20-hectare wetland managed by DUC. By breaching the dikes of the freshwater marsh this fall, removing the old steel water control structure, and upgrading the infrastructure, the marsh can now support a full tidal exchange for the first time in 70 years.
Within weeks, there are already noticeable changes in both the plants and wildlife, as the saltwater begins to permeate the wetland, allowing this area to revert to its natural state.
This will be the dynamic ecosystem this area needs. It will host a diversity of wildlife, including herons, kingfishers, marsh wrens, and other waterfowl that already make their home in P.E.I. It will act as a coastal buffer against rising sea levels and stronger storms and will help to decrease the energy produced by waves, which, in turn, will prevent erosion along the shore.
Click here for more information.
Quotes
"Coastal wetlands are able to sequester large quantities of carbon. As sea levels rise, so will the marsh. Over time, it will accumulate layers upon layers of sediment, which are rich in carbon. It makes a lot of sense to restore these areas back to salt marsh as it is one of the most effective natural ways to help offset the effects of climate change."
– Jonathan Platts, a DUC conservation program specialist for P.E.I.
Ducks Unlimited Canada delivers wetland conservation that benefits every Canadian. We keep the water in your lakes and rivers clean. We protect your community from the effects of flood and drought. We save wildlife and special natural places. We use science to find solutions to the most important environmental issues of the day and we collaborate with people who are helping create a healthier world. The wetlands we save aren't just for ducks; they're for all of us.
Contact Information
Jonathan Platts
Conservation program specialist, Ducks Unlimited Canada
j_platts@ducks.ca