How our work impacts conservation across Canada.
Where we're working on the ground from coast to coast.
We need your help to protect our water, wildlife, and wetlands. Here's how you can make an impact.
Celebrate N.W.T. Biodiversity on World Wildlife Day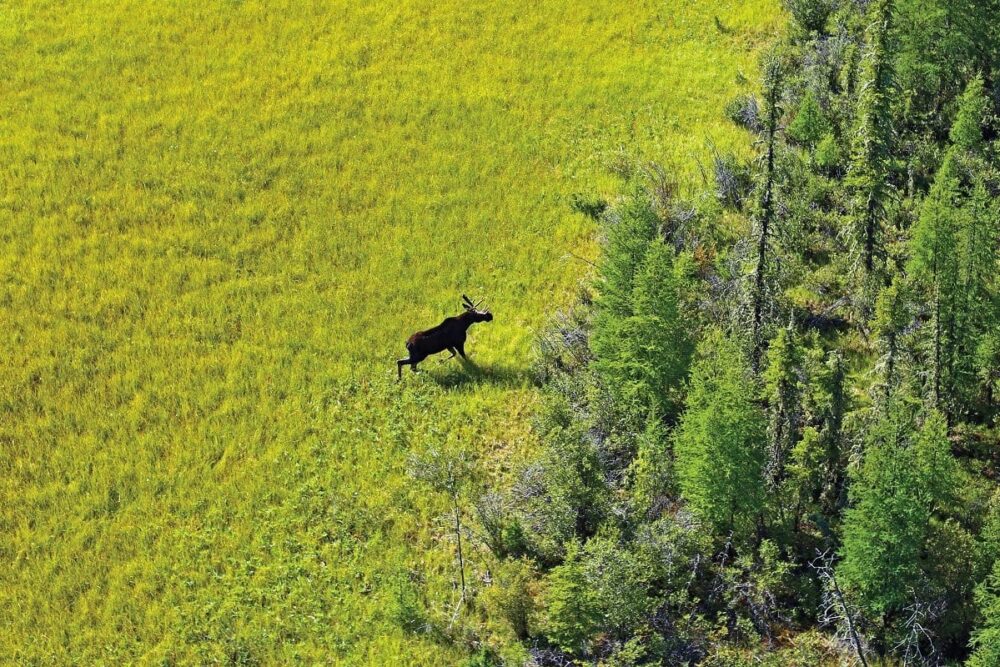 March 3, 2020 (Yellowknife, N.W.T.)—Today marks the anniversary of the signing of the Convention on International Trade in Endangered Species of Wild Fauna and Flora (CITES) in 1973. It is also designated as United Nations World Wildlife Day, to celebrate and raise awareness of the world's wild animals and plants.
World Wildlife Day is celebrated in 2020 under the theme "Sustaining all life on Earth," which encompasses all wild animal and plant species as key components of the world's biodiversity. This aligns with the N.W.T.'s commitment to halt biodiversity loss by ensuring sustainable use of resources, and conserving life both on land and in water bodies such as wetlands.
Ducks Unlimited Canada (DUC) is working hard to create a better understanding of the issues, challenges and concerns facing the north's biodiversity. By expanding partnerships and relationships with Indigenous and Territorial Governments, including communities, DUC is helping to promote conservation and preserve the territorial regions, and build bridges for future collaborative conservation projects.
DUC recognizes one day is not enough to celebrate the unique approaches, diverse cultures achievements and contributions made by Indigenous peoples to our country's biodiversity. The accomplishments that First Nations, Métis and Inuit members have achieved in sustainable biodiversity demonstrates their expertise as guardians of the lands and waters.
"Approximately 85 per cent of wetlands are located in the boreal forest," says Kevin Smith, national manager of the DUC Boreal Program. "In some areas, more than two-thirds of the landscape is covered in aquatic systems including wetlands, lakes, rivers and deltas. It is important that we identify and understand the types of biodiversity that exist so that potential impacts to these essential systems can be avoided or minimized."
"We need to preserve the land and water so our stories survive. To keep these stories alive and to be able to share with other Canadians requires that the land and water stay healthy," says Barrett Lenoir, manager for DUC in N.W.T. "Conserving the biodiversity of the land and water where these stories originate will make sure traditional knowledge can forever enrich our people and be shared with Canadians."
---
Ducks Unlimited Canada is the leader in wetland conservation. A registered charity, DUC partners with government, Indigenous peoples, industry, non-profit organizations and landowners to conserve wetlands that are critical to waterfowl, wildlife and the environment. www.ducks.ca
Contact Information
Sonny Lenoir, Manager, N.W.T.
Ducks Unlimited Canada
b_lenoir@ducks.ca
(867) 873-6744
boreal.ducks.ca