Blue-green algae characteristics
Blue-green algae, or cyanobacteria, are bacteria that naturally occur in lakes and other waterbodies. They are not always harmful but can be in large quantities.
Here are some things to look for if you think you may have spotted a blue-green algae bloom:
Colour: often blueish-green or green like pea soup; can also be olive or reddish.
Smell: may smell fishy or have an odor like grass clippings, sewage, garbage or gasoline.
Consistency: like paint or soup; may appear scummy or foamy. Can form mats and blobs in large quantities.
Location: most likely to be in warm water with little current; may be more likely to occur in watersheds with development, agriculture and/or wetland loss upstream.
Time of year: most likely to appear in summer and early fall.
Other common species can be mistaken for blue-green algae. Click here to see some of them and compare with your sightings.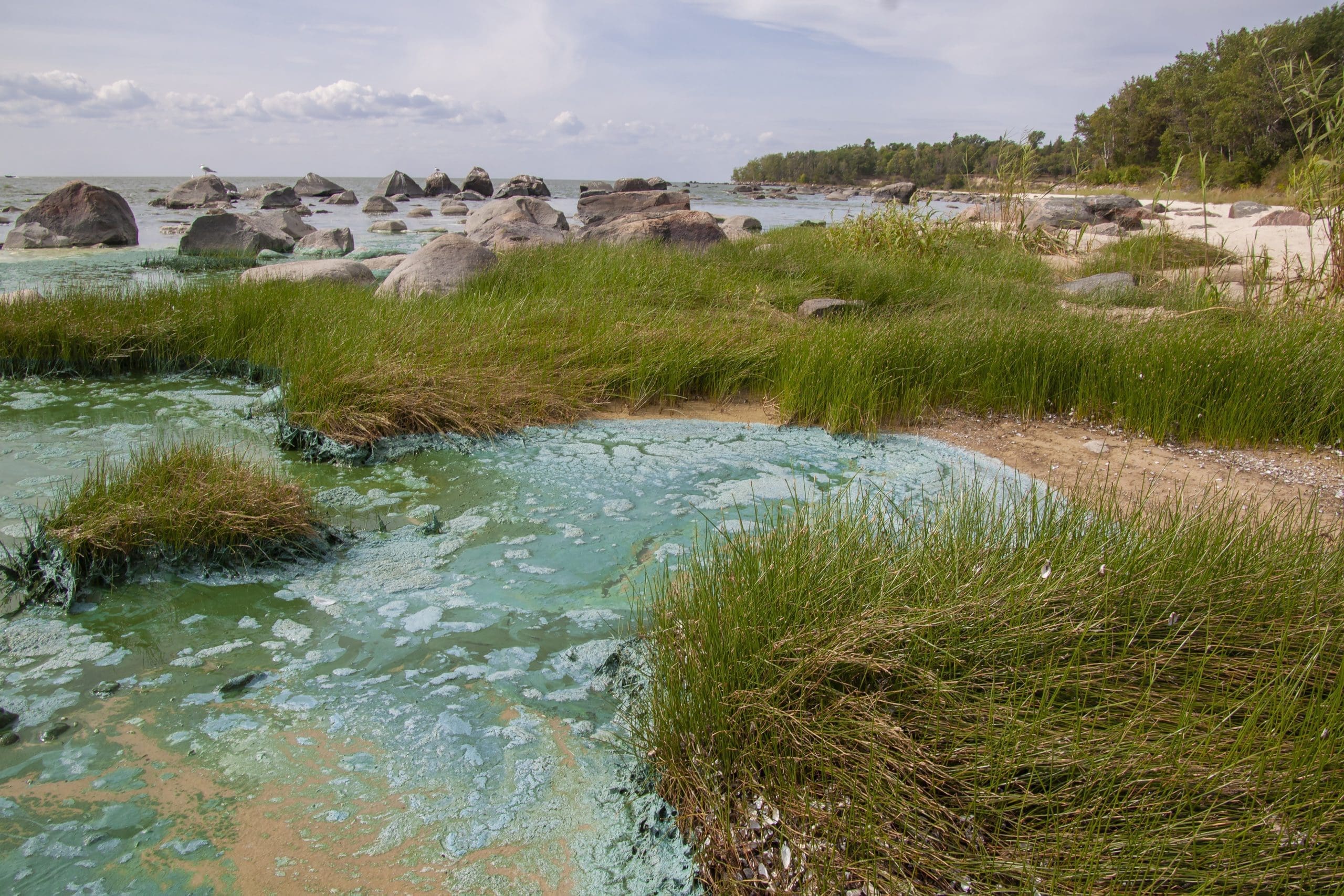 Common species that are mistaken for blue-green algae
Because blue-green algae (cyanobacteria) blooms don't always look the same, other common species are sometimes mistaken for it. Here are few of the other species you may see in Canada's lakes and waterbodies.
---
Contact your provincial authority
If you think a nearby lake, beach or waterbody is suffering from a blue-green algae (cyanobacteria) outbreak, contact your provincial authority on lake and water health to report it.
What happens when your favourite lake gets sick?
Learn more about blue-green algae and the important role natural habitat plays in keeping our aquatic ecosystems healthy.