Leading-edge studies underway at the University of Saskatchewan
Under the expert tutelage of Dr. Mitch Weegman, the following students are tackling important research questions related to North America's wetlands and waterfowl. Learn more about these bright young students and the work they're doing with the DUC Endowed Chair in Wetland and Waterfowl Conservation at the University of Saskatchewan.
Lindsey Broadus
I am working on a collaborative project to compare migration strategies of populations of greater white-fronted geese. This species is globally distributed, but each population faces different challenges as individuals migrate towards their breeding areas in the Arctic. For example, some populations migrate across large water bodies with few options to stop and refuel, while other populations travel completely across land and have many opportunities to restore energy reserves by foraging in agricultural areas along the way.
Using GPS and accelerometer data from individually tagged geese, we are gathering information on stopover sites used for refueling by seven different populations across the globe. We aim to gain a better understanding of how the use of stopover sites contributes to productivity on the breeding grounds across populations and identify important stopover sites that promote increased breeding success. We will also get a better understanding of the flexibility of the species as a whole when faced with differing environmental challenges.
Recently, I completed my PhD in Animal Behavior at the University of California, Davis under Dr. Maja Makagon's supervision in collaboration with Drs. John Eadie and Tom Hahn. My dissertation investigated the long term effects of early life experiences on adult behavior and physiology in multiple duck species. Broadly, I'm interested in factors contributing to reproductive success in waterfowl, especially in populations that are considered particularly vulnerable to the effects of climate change.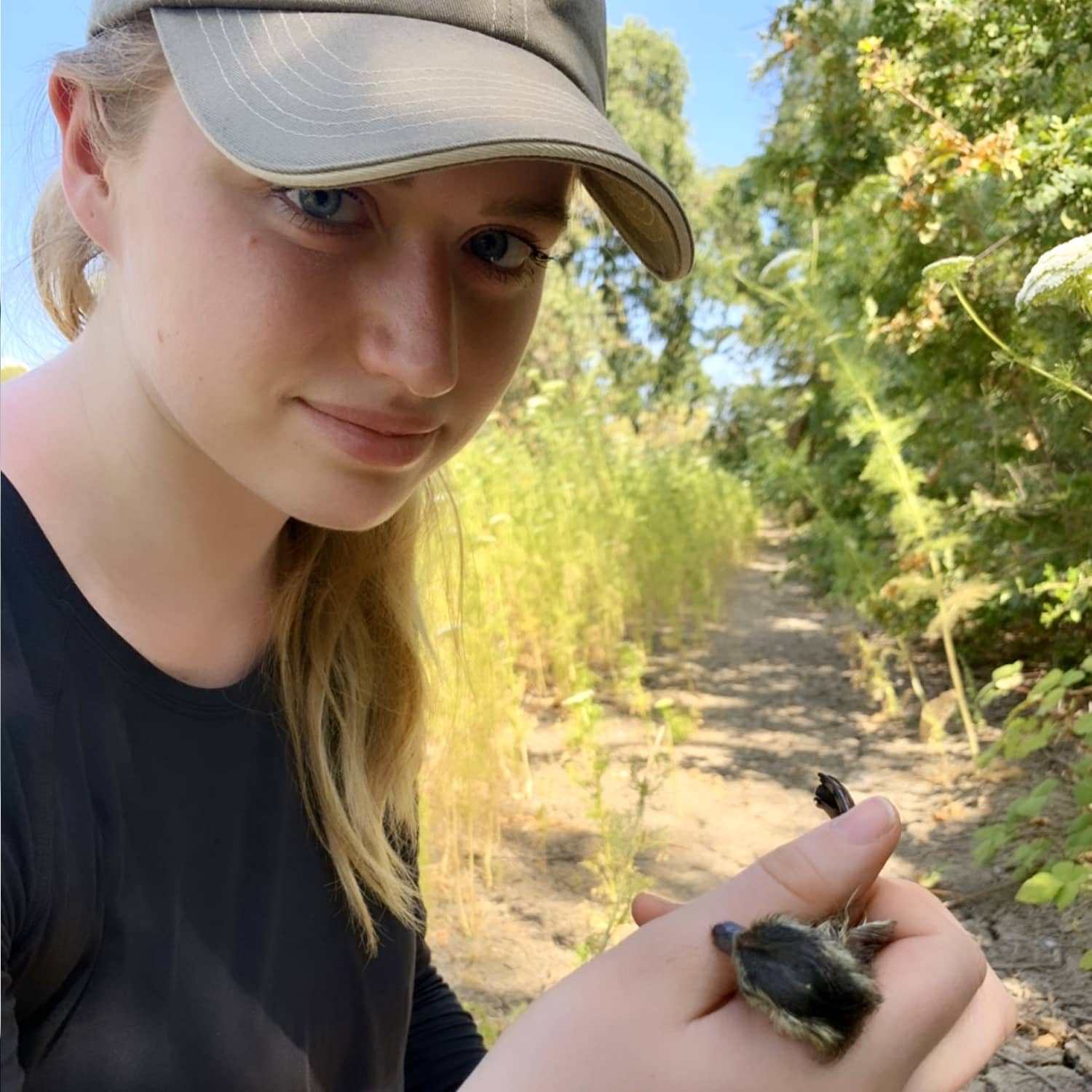 Dan Gibson
I am working on a project that explores seasonal drivers of pintail population dynamics. Identifying the environmental conditions associated with trends in, as well as developing unbiased estimates of, breeding abundance are prerequisites for effective waterfowl management. Critically, as the resources used to manage waterfowl populations are finite, population models that integrate multiple and partially redundant sources of information can be used to provide insights into the specific parts of the annual cycle that are the most sensitive to shifts in habitat conditions, as well as correct for potential biases that may be used to improve the efficiency of management actions and our general understanding of how waterfowl interact with their environment.
Northern pintail are a species of management concern due to their decades-long decline in midcontinent North America. However, despite relatively restrictive bag limits and perceived increases in the breeding abundances of other waterfowl species in the Prairies, pintail populations have not appreciably improved. Our work is focused on gaining a better understanding of how habitat conditions have varied among breeding and wintering regions since the 1960s, and ultimately, how trends in seasonal habitat conditions were linked to variation in survival and duck production. We are integrating extensive banding data throughout the breeding areas with banding efforts during migration and on the wintering areas to develop a full life cycle model that allows for inference into the timing and cause of mortality, which will provide a unique opportunity to prioritize conservation investments—where and when—to develop plans that demonstrably increase survival and/or reproductive success.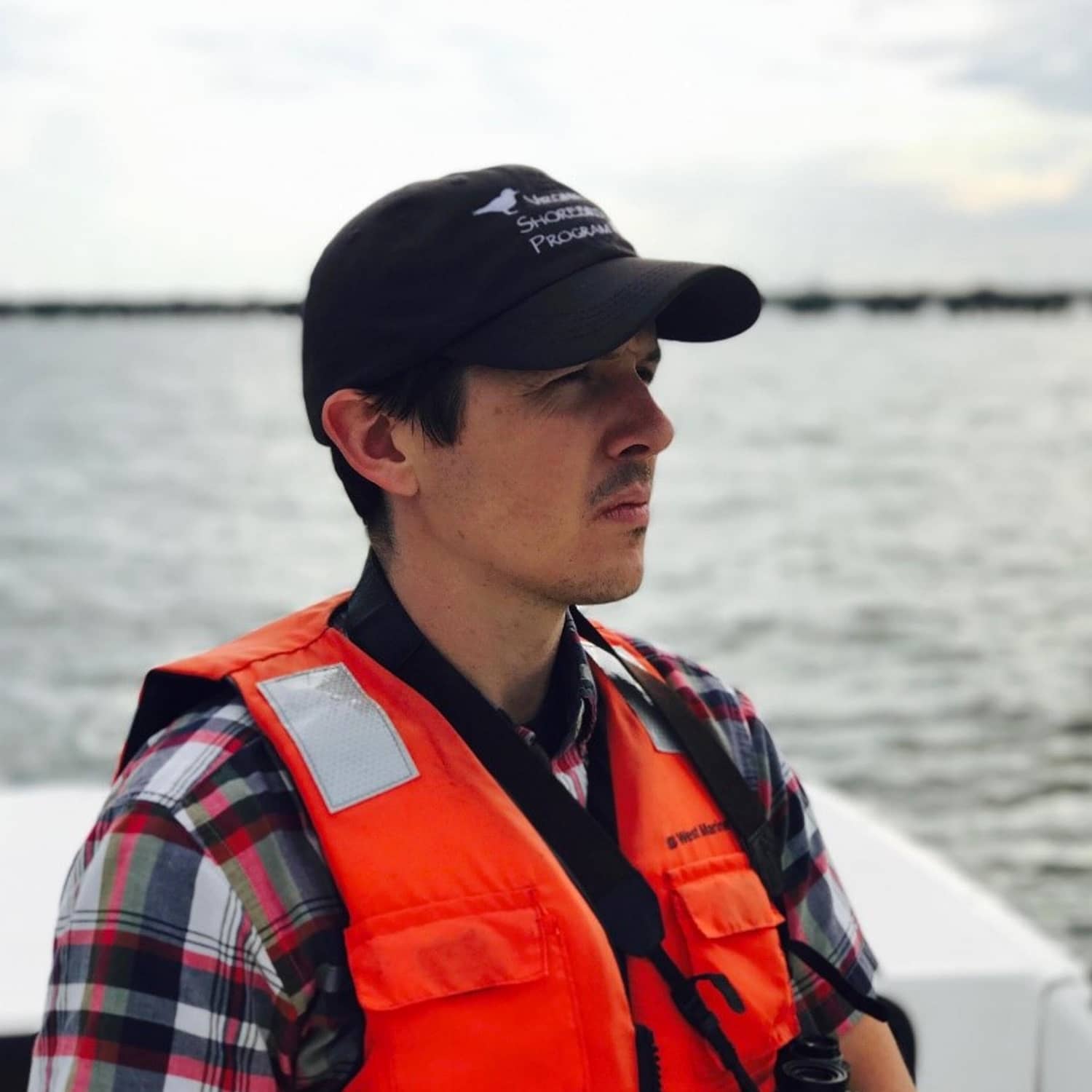 Lindsay Carlson
I am studying Atlantic brant across their annual migration cycle. I'm especially excited about collaborating with the Niskamoon Corporation to collect data on eelgrass health and distribution in James Bay staging areas.
For the past three years, I've been a quantitative research associate at the Gulf of Maine Research Institute working on fisheries research, but my background is in waterfowl ecology. I've worked with geese and ducks from the Chukchi Sea barrier islands to the flooded timber of Arkansas. I'm excited to get back to working with brant because I did my Master's research at a Pacific brant breeding colony in the Y-K Delta in Alaska, focusing on the phenologic mismatch between the forage vegetation on the breeding grounds and goose arrival.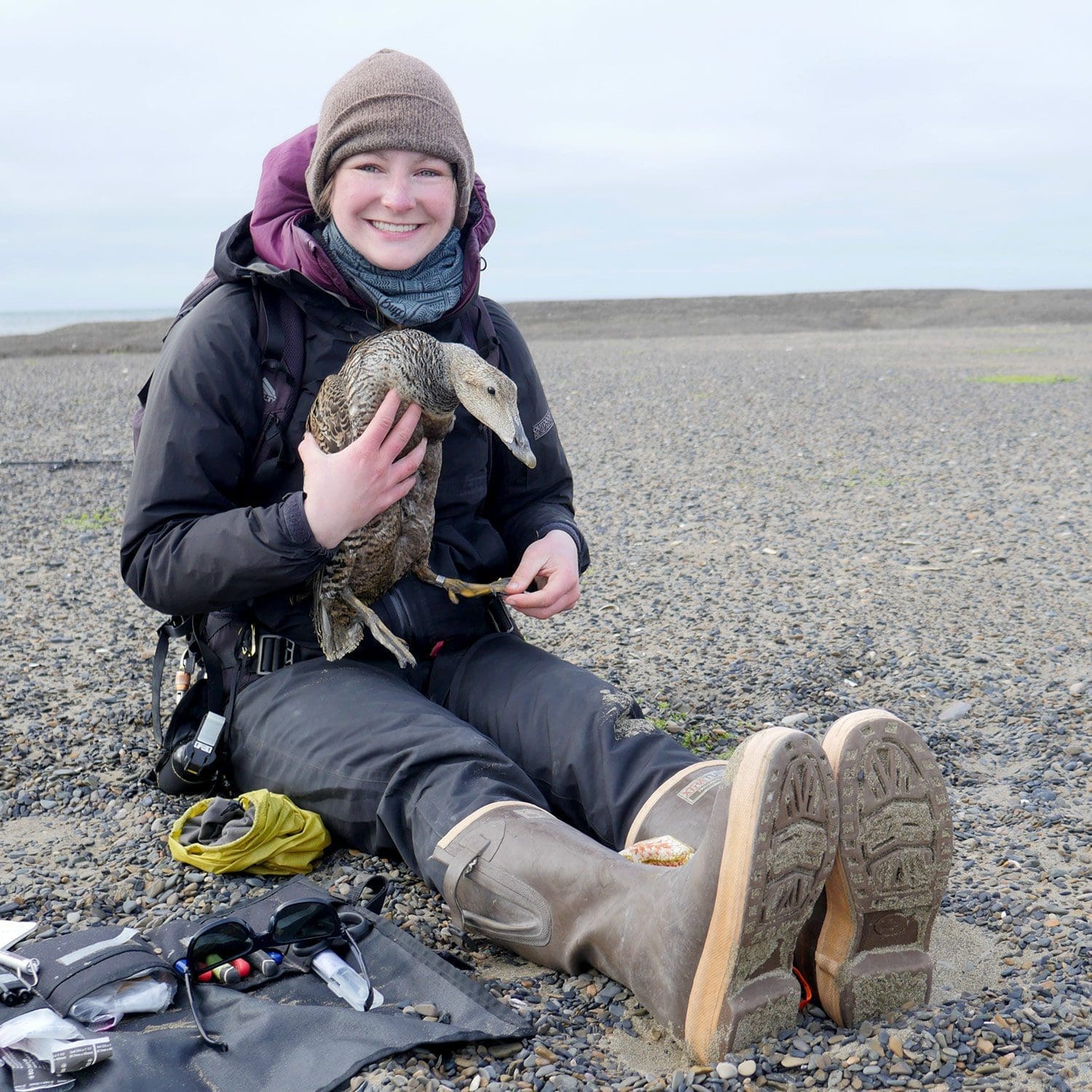 Ilsa Griebel
For my PhD research, I am working on American black ducks, an eastern North American species that is highly valued by hunters and a flagship species for Atlantic tidal marshes. Populations decreased by 50 per cent between the 1950s and 1980s, and although populations in the Atlantic Flyway have now stabilized, they have never recovered to historic levels.
I am working with federal and state collaborators in the Atlantic Flyway to deploy 500 state-of-the-art tracking devices on black ducks during winter. The devices will collect both location and acceleration data, which I will use to quantify movements and use of wetlands during the breeding season, develop detailed time activity budgets of behaviour, determine previously unknown reproductive metrics in the boreal breeding area, and quantify drivers of reproductive metrics during the breeding season and throughout the full annual cycle.
I grew up on a farm near Saskatoon. I was fascinated by nature, particularly birds, from a young age. Beside insatiable curiosity, I am driven by a desire to make a positive impact on conservation and ensure future generations can enjoy all the amazing creatures and landscapes that have filled my life.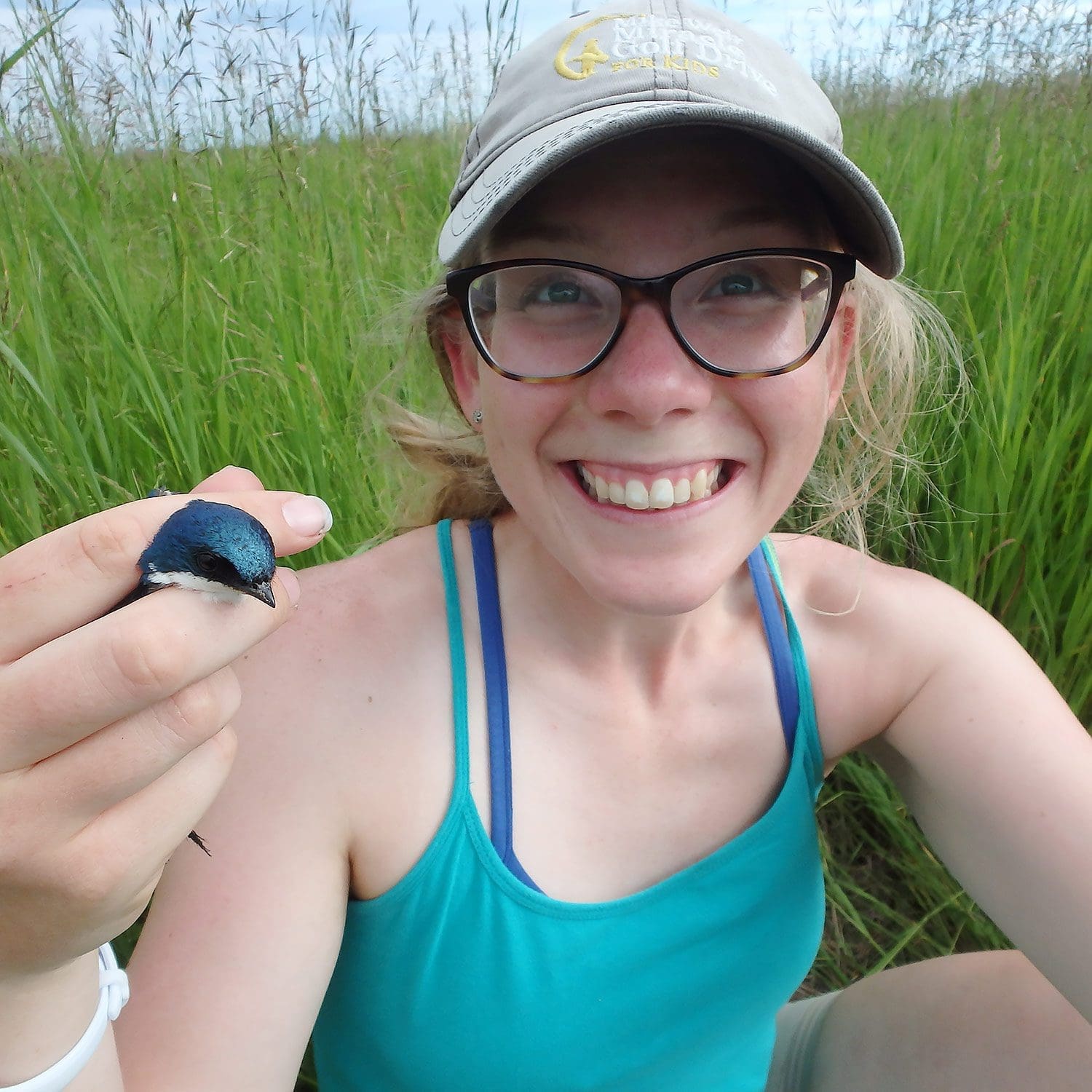 Alec Schindler
My graduate research project involves exploring how both individual-level and population-level processes drive abundance changes of Greenland white-fronted geese. In my research, I combine data collected from GPS-acceleration devices deployed on captured individuals and long-term population monitoring to fill existing knowledge gaps by quantifying Greenland white-fronted goose movement rates and metapopulation dynamics across their wintering range, examining the fitness consequences of decisions made by individual geese throughout their annual life cycles, and identifying environmental drivers of variation in wintering range abundance. We hope these analyses will inform conservation management of this at-risk subspecies, and aid in ascribing conservation practices that maximize Greenland white-fronted goose abundance.
I am in my third year as a PhD student in the Weegman lab. I am originally from Lexington, Kentucky. Growing up, I've always had a curiosity and passion for wildlife and the outdoors and am excited for the opportunity to participate in research projects that help improve ecological knowledge and create lasting conservation impact.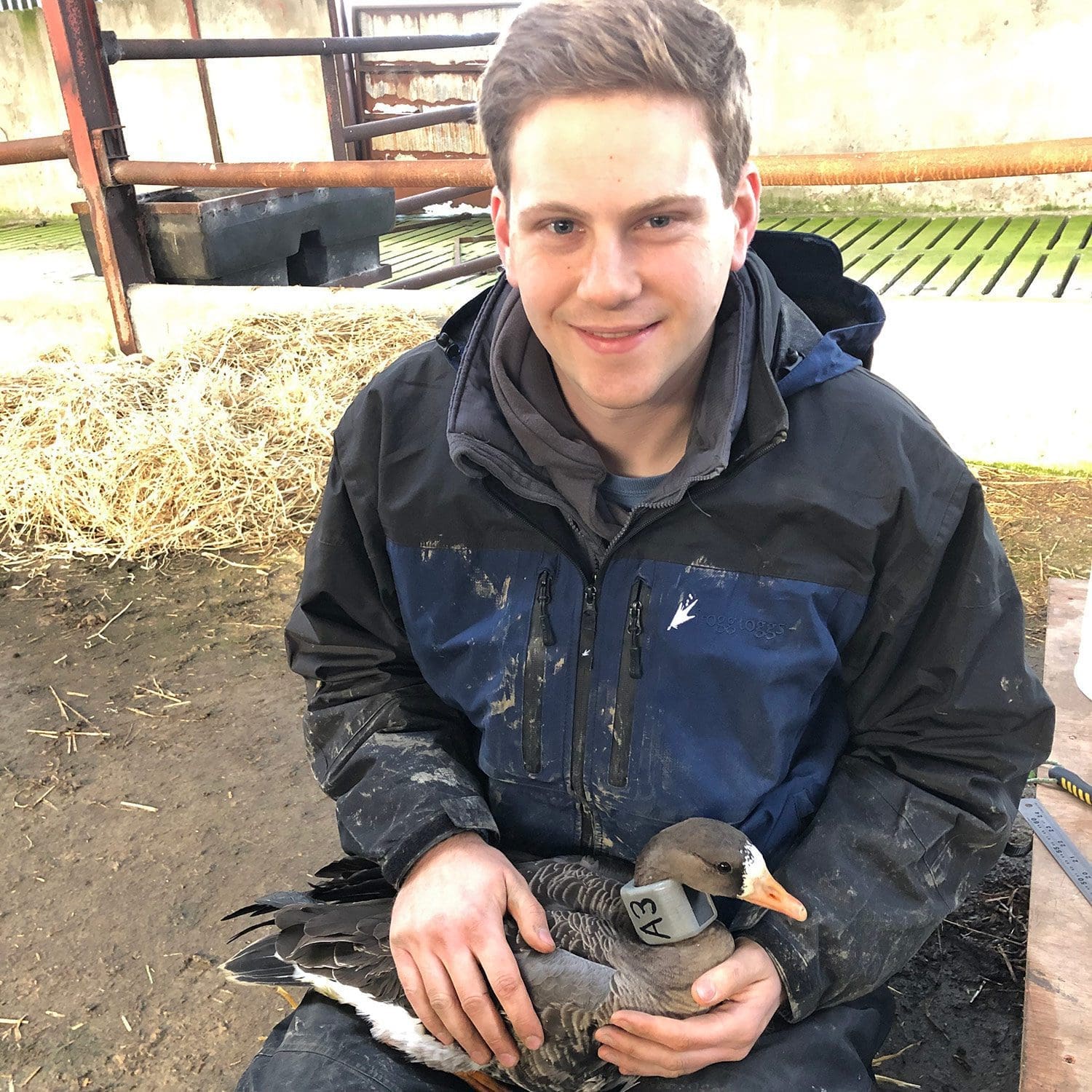 Clay Walters
My current research is part of a large, collaborative project on greater white-fronted geese across the globe. In particular, I study the mid-continent population, which nests in the Arctic and winters in Mexico, the southern United States and parts of the midwestern United States.
My research looks to compare a number of migratory and behavioural characteristics with reproductive propensity and success to evaluate the ways in which migratory behaviours manifest themselves into the geese's full annual cycle. We have deployed over 100 GPS/accelerometer collars on female white-fronted geese across the last three years. These collars continuously monitor the birds' location as well as acceleration data regarding the ways in which the collar is moving. We use this information to determine the behaviour the goose is undertaking at that time. From this, we look to determine if there is a link between the geese's behaviour and movements during the winter and their reproductive success during the summer. We are also planning to evaluate harvest and mortality of our collared females and the similarity to the same rates of banded females to determine representativeness of the banded sample as well as harvest distribution across the wintering region.
I am from Kentucky but completed my undergrad at the University of Tennessee and my master's degree at the University of Arkansas at Monticello. Growing up as an avid waterfowl hunter gave me both the respect and admiration of these awesome birds and is what drove me to want to research them.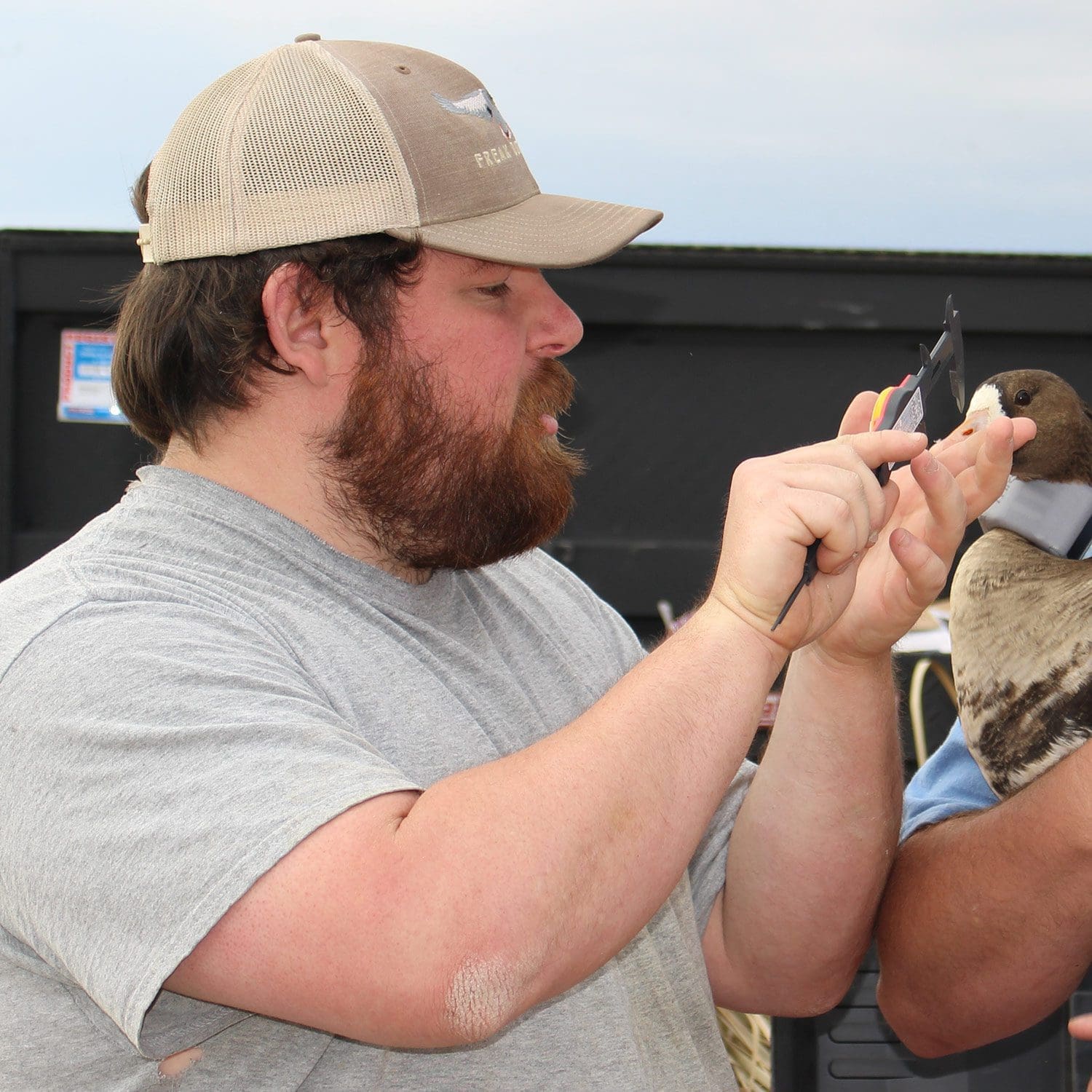 Endowed Chair Alumni
We are proud to recognize the following students who completed research with the DUC Endowed Chair in Wetland and Waterfowl Conservation and are now pursuing other endeavors.
Sarah Clements (2017-2022): Sarah is now a postdoctoral researcher at the University of Maine.
Frances DiDonato (2019-2022): Frances is now working as a biologist with the U.S. Fish and Wildlife Service.
Amy Shipley (2021-2022): Amy now works as a research scientist with the Wisconsin Department of Natural Resources.