How our work impacts conservation across Canada.
Where we're working on the ground from coast to coast.
We need your help to protect our water, wildlife, and wetlands. Here's how you can make an impact.
Poole Interpretive Wetland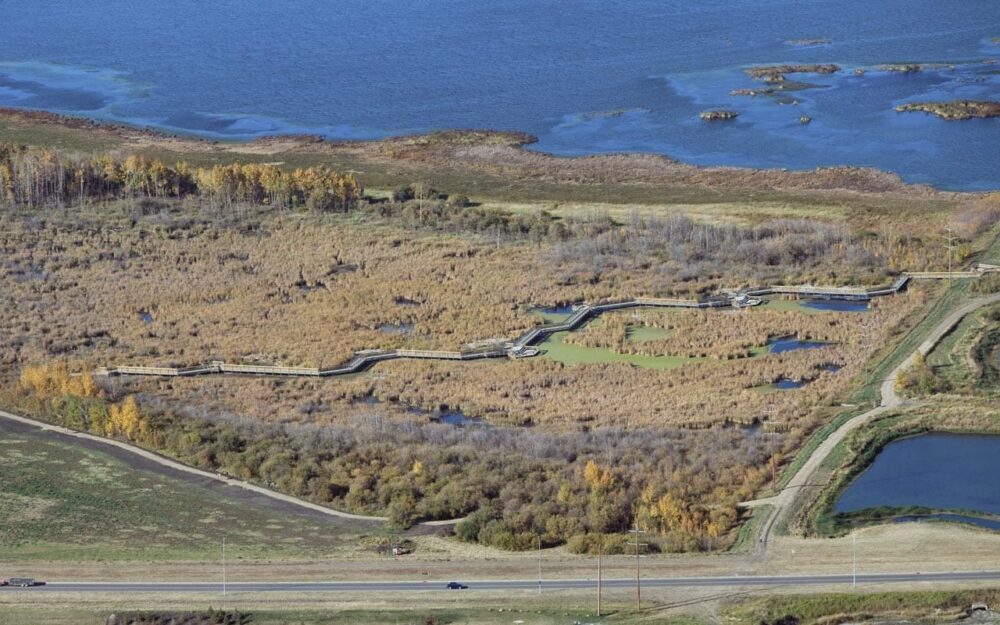 The John E. Poole Wetland at Big Lake, Alberta, inspired by the Poole family and PCL Constructors Inc. of Edmonton, is nearing completion along the east shore of Big Lake. Our interpretive site includes a trail, boardwalk interpretive signs and critter dipping stations. Future plans include a picnic area and gazebo.
The John E. Poole Wetland is now connected to the Lois Hole Centennial Provincial Park, forms part of the Big Lake shoreline, and is connected to the City of St. Albert's established nature trail system. Big Lake is globally recognized as an Important Bird Area by and provides critical habitat for thousands of nesting and migrating waterfowl and shorebirds.
This project will provide a much needed wetland education destination in the capital region of Alberta. The site will provide hands-on wetland and environmental education, interpretation and exploration in close proximity to more than one million urban residents. Once fully operational, the site will also serve as a field trip destination.
Supporters
Thank you to the Shell Environmental Fund for providing a $100,000 grant in support of the boardwalk, interpretive signs and trail at John E. Poole Wetland.