Don't miss out on your chance to win!
Purchase your Manitoba Conservation Calendar for a chance to win select firearms and cash prizes. Prizes will be drawn every week in 2022.
Get your calendars before they're sold-out.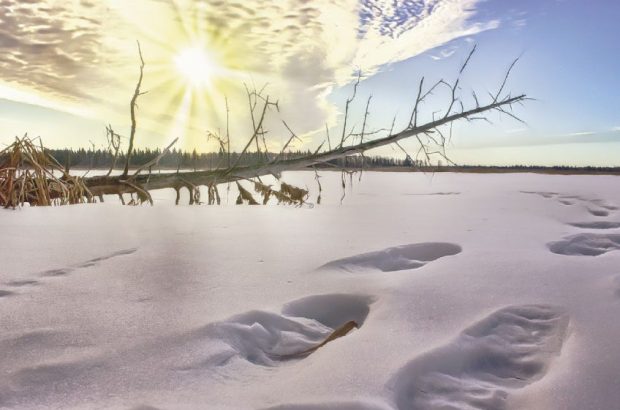 ---
2021 Contest Rules and Regulations
Operated under licence #LGCA 7063-RF-34718.
2021
Conservation Calendar draw winners
Check here weekly starting in January 2021 to see the current list of prize winners.
Draw Date: December 1, 2021
Winner: Quentin Monkman, Little Bullhead, MB
Ticket: 3846
Prize: Stoeger M3500 Semi Max5
Draw Date: November 24, 2021
Winner: Kirk Sookbirsin, Lorette, MB
Ticket: 1964
Prize: T3x 308 win Vantage Veil Wideland FL 3RD H294 22″
Draw Date: November 17, 2021
Winner: Logan Lytwyn, Winnipegosis, MB
Ticket: 1677
Prize: Stoeger P3500 Pump Black
Draw Date: November 10, 2021
Winner: Jared Lobert, Dauphin, MB
Ticket: 3097
Prize: Sako 85 Finnlight
Draw Date: November 3, 2021
Winner: Matthew Bisson, Pilot Mound, MB
Ticket: 1495
Prize: Benelli Nova Pump Black
Draw Date: October 27, 2021
Winner: Dietrich Hiebert, East ST. Paul, MB
Ticket: 852
Prize: Tikka T3X Lite Stainless
Draw Date: October 20, 2021
Winner: Ian Pearch, Winnipeg, MB
Ticket: 196
Prize: Benelli Nova Pump Black
Draw Date: October 13, 2021
Winner: John Kruk, Souris, MB
Ticket: 2262
Prize: Sako 20 Hunter 30-06 20″ D18 FL NS 5RD MT5/8-24
Draw Date: October 6, 2021
Winner: Gody Streit, Mitchel, MB
Ticket: 908
Prize: Stoeger Uplander
Draw Date: September 29, 2021
Winner: Allie Woroniuk, The Pas, MB
Ticket: 1044
Prize: Franchi Momentum 30-06 22″
Draw Date: September 22, 2021
Winner: Justin Foubert, Whitemouth, MB
Ticket: 2802
Prize: Tikka T3X Hunter .270
Draw Date: September 15, 2021
Winner: Mickey Hersak, Winnipeg, Mb
Ticket: 865
Prize: Benelli Super Black Eagle III Synthetic
Draw Date: September 8, 2021
Winner: Patrick Cosyns, Winnipeg, Mb
Ticket: 1384
Prize: Tikka T3X Compact
Draw Date: September 1, 2021
Winner: Brad Semchyshyn, Ethelbert, MB
Ticket: 843
Prize: Franchi Affinity 3 20/26″ MAX-5 ST USB
Draw Date: August 25, 2021
Winner: Eugene Natrasany, Beausejour, MB
Ticket: 3798
Prize: Tikka T3X Lite Stainless
Draw Date: August 18, 2021
Winner: Dillon Strain, Boissevain, MB
Ticket: 664
Prize: Benelli Super Black Eagle III Max5
Draw Date: August 11, 2021
Winner: Dan Grierson, Winnipeg, MB
Ticket: 2869
Prize: Stoeger Condor Field O/U
Draw Date: August 4, 2021
Winner: Wayne Mackenzie, Ste Anne, MB
Ticket: 2350
Prize: Benelli Nova Pump Camo MAX 5
Draw Date: July 28, 2021
Winner: Edward Smook, Flin Flon, MB
Ticket: 903
Prize: Tikka T3X Varmint
Draw Date: July 21, 2021
Winner: Patrick Kerwin, The Pas, MB
Ticket: 1047
Prize: Beretta A350 MAX5
Draw Date: July 14, 2021
Winner: Jordan Berezowski, Ile Des Chenes, MB
Ticket: 1806
Prize: Tikka T3X Compact
Draw Date: July 7, 2021
Winner: Ian Thorleifson, Onanole, MB
Ticket: 1353
Prize: Beretta A350x Xtrema Camo Max 5 12/28″
Draw Date: June 30, 2021
Winner: Megan Porath, Brandon, MB
Ticket: 2
Prize: Stoeger Uplander Wood – Stainless Steel .410
Draw Date: June 23, 2021
Winner: Campbell Gregory, Fisher Branch, MB
Ticket: 1655
Prize: Benelli Nova MO 12/28″ SGB (F/M/IC)
Draw Date: June 16, 2021
Winner: Cody Kelly, Brandon, MB
Ticket: 2693
Prize: Beretta 686 Silver Pigeon
Draw Date: June 9, 2021
Winner: Robert Harvey Hunt, Manitou, MB
Ticket: 1618
Prize: Tikka T3X Lite
Draw Date: June 2, 2021
Winner: Jordan Barbeau, Brandon, MB
Ticket: 1449
Prize: Benelli Super Nova Pump Comfortech Max5 28″
Draw Date: May 26, 2021
Winner: Derrick Pulock, Grandview, MB
Ticket: 3217
Prize: Franchi Momentum 270 win 22″
Draw Date: May 19, 2021
Winner: Peyton McAree, The Pas, MB
Ticket: 1076
Prize: Beretta A400 Xtreme Plus 12/28″ Optifade Timber
Draw Date: May 12, 2021
Winner: Jody Michaelis, Minnedosa, MB
Ticket: 1333
Prize: Benelli Nova Pump Black
Draw Date: May 5, 2021
Winner: Kim Storozuk, Selkirk, MB
Ticket: 3830
Prize: Benelli Super Nova Pump Comfortech Black 28″
Draw Date: April 28, 2021
Winner: Kyle Kaatz, Beausejour, MB
Ticket: 151
Prize: Stoeger P3500 MAX5
Draw Date: April 21, 2021
Winner: Earry Couckuyt, Boissevain, MB
Ticket: 1201
Prize: Super Vinci 12GA 28″ MAX5
Draw Date: April 14, 2021
Winner: Rob Shumka, Gilbert Plains, MB
Ticket: 3280
Prize: Benelli Nova Pump Black
Draw Date: April 7, 2021
Winner: Tom Gibbs, Dauphin, MB
Ticket: 759
Prize: Tikka T3X Lite Stainless
Draw Date: March 31, 2021
Winner: Connor Jonasson, Frazerwood, MB
Ticket: 3048
Prize: Stoeger Condor Field O/U
Draw Date: March 24, 2021
Winner: Reese Anderson, Rossendale, MB
Ticket: 3969
Prize: Benelli Super Nova Pump Comfortech Black 28″
Draw Date: March 17, 2021
Winner: Ronald Caruk, Dauphin, MB
Ticket: 834
Prize: Beretta A400 Xtreme Plus 12/28″ SGB
Draw Date: March 10, 2021
Winner: Darrell Barker, Souris, MB
Ticket: 2261
Prize: Franchi Affinity 3 Compact 20/24″ SYN
Draw Date: March 3, 2021
Winner: Dustin Cummer, Ste, Agathe, MB
Ticket: 2048
Prize: Tikka T3X Hunter
Draw Date: February 24, 2021
Winner: Connor Jonasson, Frazerwood, MB
Ticket: 3048
Prize: Affinity 3.5 12/28″ DRT F, M, IC
Draw Date: February 17, 2021
Winner: Tyrone Sanko, Gilbert plains, MB
Ticket: 3267
Prize: Beretta A300 Outlander – Wood
Draw Date: February 10, 2021
Winner: Patrick Fuchs, St Malo, MB
Ticket: 130
Prize: Tikka T3X Lite
Draw Date: February 3, 2021
Winner: David W Reiner, Pumas, MB
Ticket: 3960
Prize: BENELLI NOVA MO 12/28″ SGB (F/M/IC)
Draw Date: January 27, 2021
Winner: Doug Bruce, Carman, MB
Ticket: 2128
Prize: Stoeger Uplander
Draw Date: January 20, 2021
Winner: Ian Wolfe, Brandon, MB
Ticket: 2891
Prize: Tikka T3x Roughtech Black
Draw Date: January 13, 2021
Winner: Jared Lobert, Dauphin, MB
Ticket: 3095
Prize: Benelli Super Nova Pump Comfortech Max5 28″
Draw Date: January 6, 2021
Winner: Richard Nowell, Morris, MB
Ticket: 169
Prize: Stoeger M3000 Black Synthetic 12/28″
Draw Date: December 28, 2020
Winner: Ed McMullen, Winnipeg, MB
Ticket: 2861
Prize: $10,000