How our work impacts conservation across Canada.
Where we're working on the ground from coast to coast.
We need your help to protect our water, wildlife, and wetlands. Here's how you can make an impact.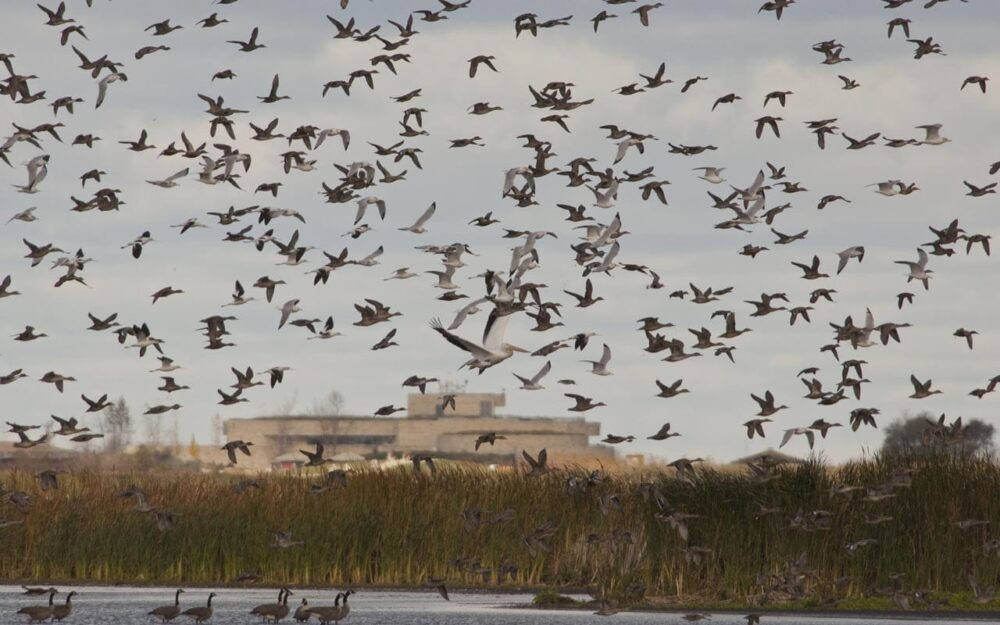 In 1987, Oak Hammock Marsh was designated as a Ramsar Site—a wetland of international importance for wildlife and people. Oak Hammock Marsh is also home to DUC's national headquarters. Beyond the borders of the Wildlife Management Area the Province of Manitoba operates a Managed Hunting Area with the cooperation of private landowners.
Oak Hammock Marsh is one of North America's birding hotspots and a great destination for people of all ages. This 36km2 Wildlife Management Area features a restored prairie marsh, aspen-oak bluff, waterfowl lure crops, artesian springs, some of Manitoba's last remaining patches of tall-grass prairie and 30 kilometres of trails for you to explore.
This wetland is home to 25 species of mammals, 300 species of birds, numerous amphibians, reptiles, and fish, and countless invertebrates. During migration season, the number of waterfowl using the marsh during migration can exceed 100,000 daily!
This beautiful location offers the perfect setting for the award-winning Oak Hammock Marsh Interpretive Centre's many engaging and educational programs. Open year-round, the Interpretive Centre welcomes school groups and tourists for a variety of guided programs. The Interpretive Centre also features a theatre, a scenic café, a gift shop, meeting rooms, rooftop observation deck, and interactive exhibits.
Address
1 Snow Goose Bay on Hwy. 220
Hours
Open daily from 10:00 am until 4:30 pm
Open late during the fall migration