Dr. Duncan Sinclair is no stranger to the famed Ducks Unlimited Canada (DUC) fundraising dinner. That's because he helped start the tradition.
The 88-year-old retired family physician is the last surviving member of the "Magnificent Seven," a group of hunter-conservationists who formed DUC's Long Point Chapter in 1973 to host the first Canadian dinner in Tillsonburg, Ont., a small town north of the Long Point wildlife preserve.
Long Point is an unparalleled stopover for migrating waterfowl and other birds on the north shore of Lake Erie, one of North America's Great Lakes. The sandy point and its extensive array of wetland habitats are recognized as a World Biosphere Reserve by UNESCO. Directly to the north are about 100,000 people in the Long Point watershed, an agricultural region of southwestern Ontario.
A cross-border relationship gives wings to a fundraising program in Canada
The idea of a fundraising dinner for wetland conservation in Canada has its roots in the U.S. At the invitation of his friend and fellow waterfowler Hazard Campbell, Sinclair attended a Ducks Unlimited dinner in Buffalo, New York.
Inspired by the event, Sinclair set out to recreate a similar model for DUC in Canada. Following the formation of the Long Point Chapter, Sinclair recruited his best friend Herb Kebbel, the director of a large, local funeral home, to help pull off the Tillsonburg dinner in October 1974. They surprised themselves by raising $8,000, which would be worth about $45,000 in today's terms. Flush with success, under Kebbel's leadership, they set up a satellite dinner committee in their nearby hometown of Aylmer, Ont.
Since then, these volunteer-run events have put DUC on the map in communities across the country and continue to play a critical role in raising funds for conservation.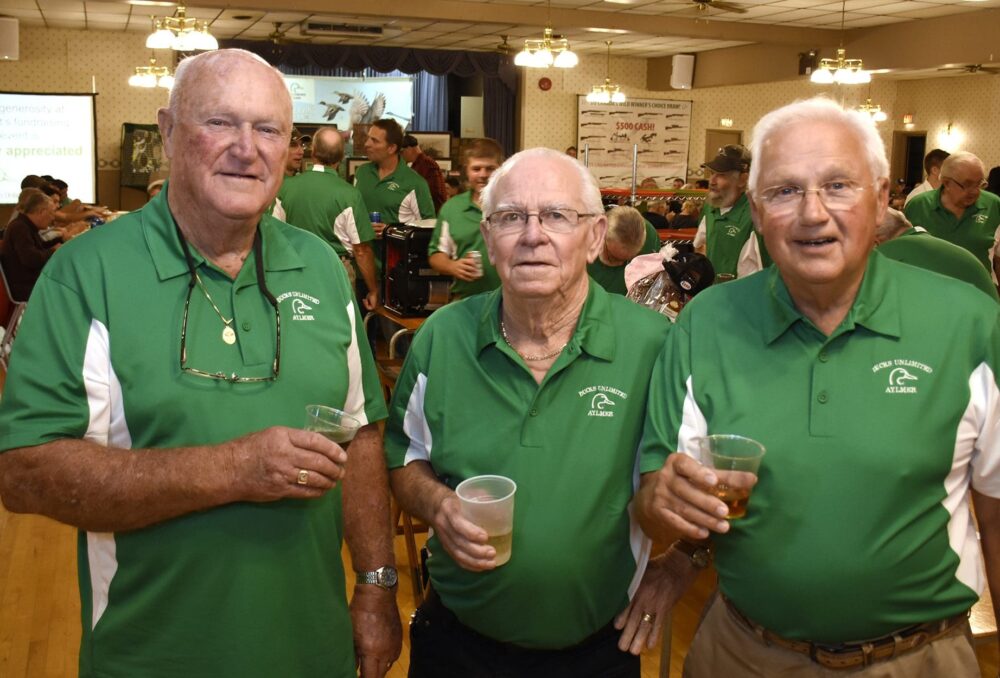 Grassroots support essential to success
Sinclair, who also served as DUC's volunteer president from 1988 to 1990, hasn't missed a single Aylmer dinner. And when DUC spoke with him, he was looking forward to joining Kebbel and other good friends the next day, at the annual St. Thomas Dinner in Elgin, held every Good Friday for the past 35 years—and another dinner he's yet to miss.
As Sinclair and Kebbel learned 50 years ago, change begins locally. Ideas take shape around kitchen tables, come to life in community centres and build momentum from the ground up. Since DUC's inception, grassroots support has been the driving force behind our conservation progress. Passionate people in communities across the country are fundraisers, advocates and donors who are creating a swell of support for our land, water and wildlife.
DUC leverages each dollar they raise through our conservation partners across North America, so that every donated dollar has the potential to grow up to four times before we invest it in areas of greatest conservation need.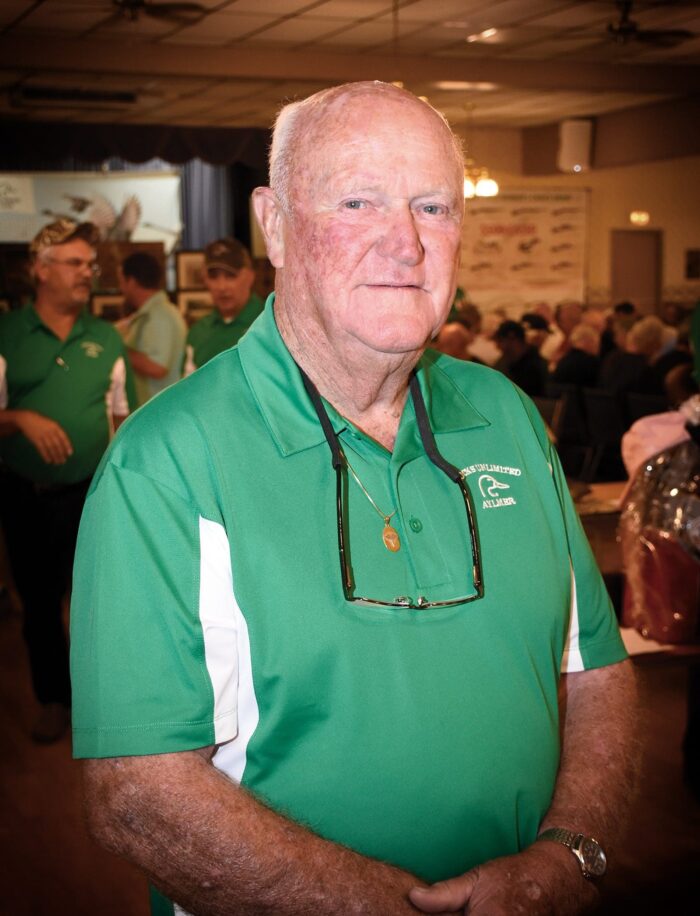 "
At a dinner, we need people to have a good meal, a good time, have a chance of winning good prizes and come away with a good feeling—so everybody wins.
The "Ducks dinner": Often imitated, never duplicated
After several years, when in-person events were put on hold due to the global pandemic, people are eager to migrate back in full force to enjoy these popular "Ducks dinners" and other volunteer-led events springing up in many locales. When they do, they'll have people like Sinclair and Kebbel to thank.
Often imitated, never duplicated, a "Ducks dinner" is truly one-of-a-kind, says Sinclair. "I could take you to a DU dinner anywhere in North America and you'd have the same experience now as you would have had in 1974."
That's because Sinclair's secret to hosting a successful event is the same as it was 50 years ago: "At a dinner, we need people to have a good meal, a good time, have a chance of winning good prizes and come away with a good feeling—so everybody wins."
Another secret? Inviting new volunteers into the flock. "Never say 'no' to a volunteer," advises Sinclair. "Getting people involved, to join the cause and keeping it foremost in people's minds is so important."
---
Special note: During National Volunteer Week 2023, all of us at DUC would like to thank Dr. Duncan Sinclair and Herb Kebbel for giving wings to our dinner event program, for their unmatched 50 years of volunteer leadership and for inspiring others to support wetland conservation. Congratulations on achieving this milestone during DUC's 85th anniversary year. Thanks to your early and ongoing efforts "for the ducks," we have much to celebrate.
Help continue the tradition
Join volunteers in your community who are turning their passion into action at a DUC fundraising event near you.
Become a DUC event volunteer