For nearly a decade, ATB and Ducks Unlimited Canada (DUC) have been united in the pursuit of a common goal. Throughout this time, ATB's Financial Legacy Fund has supported the establishment of numerous outstanding examples of DUC's conservation work in Alberta.
With ATB's support, DUC purchases at-risk lands, restores the wetlands and grasslands, then sells the property with a conservation easement to protect the habitat in perpetuity. Proceeds are re-invested into the Revolving Land Conservation Program in Alberta.
Together, ATB and DUC have secured an outstanding array of ecosystem services in wetlands and uplands on 42 conservation projects, comprising 12,687 acres of high-quality habitat lands.
Collectively, the collaborative efforts of ATB and DUC provide:
48,786 tonnes of CO2 sequestration (over project lifetime)
275,620 tonnes of avoided CO2 emissions (over project lifetime)
67,739 kilograms/year of nitrogen filtration
7,383 kilograms/year of phosphorus filtration
2.28 million cubic metres of water storage per year
Success comes through common goals; the ATB-DUC relationship is grounded in Environment, Social and Governance principles that play a critical role in delivering a mutual vision of healthy wetlands and clean water for waterfowl, wildlife, and people.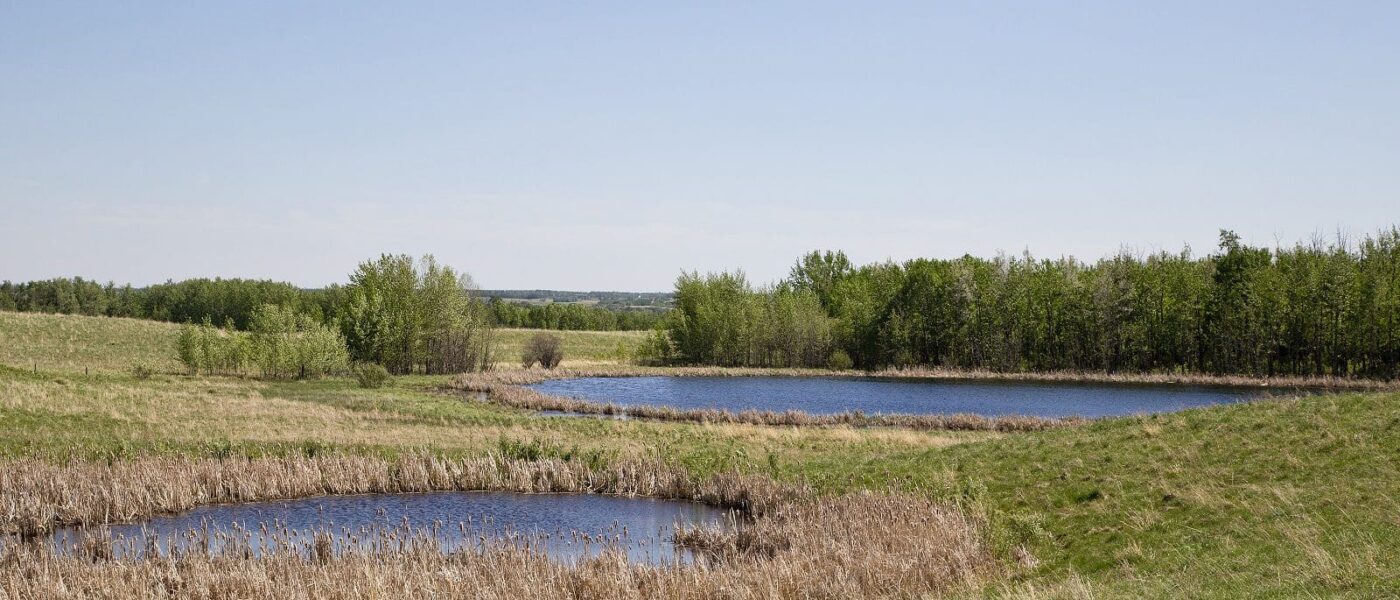 Partnership supports Alberta's landowners and agricultural producers
As DUC marks its 85th anniversary and reflects on its origins and success, the ongoing and essential role of extraordinary partners like ATB is inescapable. It is telling that a fundamental focus of the relationship between these two long-standing and respected organizations is the ongoing support to Alberta's landowners and agricultural producers. These hardworking stewards of the land are crucial to conservation; as they continue to pursue their livelihoods, they help ensure the long-term sustainability of the many important ecosystem services ATB and DUC seek to conserve and grow.
ATB and DUC are devoted to conservation; together with Albertans, we are making the ultimate investment, protecting and enhancing the province in which we live and thrive.
Farm solutions made in Alberta
We offer resources and programs tailored for Alberta landowners.
Visit ag.ducks.ca