Standing in Sean Smith's newly established forage field, you can see and hear all the sights and sounds of a healthy, thriving ecosystem. Pollinators and other beneficial insects are in abundance, bouncing around the perennial plants, and birds are heard from the shelter belts and hedgerows.
A love of nature and wild spaces that work with agriculture is central to the Smith family's century farm near Clanwilliam, Man., north of Minnedosa. As a third-generation dairy farmer, Smith is a leader in regenerative practices that protect the soil, the land and the ecosystems his family relies on.
"My grandpa was a big nature lover and so he kind of instilled that belief into my dad who passed it on to me," says Smith while sitting in his farm office in the dairy barn. "We definitely believe that nature isn't something we should be battling against, but something we should be working with and that includes providing habitat."
Ducks Unlimited Canada (DUC) has had a long partnership with Clanman Jerseys – the name of the Smith family's dairy farm. In the 1980s, a large wetland was restored close to the century farm site that previous generations of Smith's family lived on. Over the years, they have taken advantage of additional wetland restoration opportunities, forage conversion – where poorly producing cropland is seeded to perennial plants for haying or grazing – and most recently, tried the new sod seeding pilot program to improve the diversity and productivity of old grass pastures.
"The main thing for us is we like perennials and we like to try and keep our perennial pastures longer than most dairy farms would and through good management they are still fairly viable," says Smith.
"
We definitely believe that nature isn't something we should be battling against, but something we should be working with and that includes providing habitat.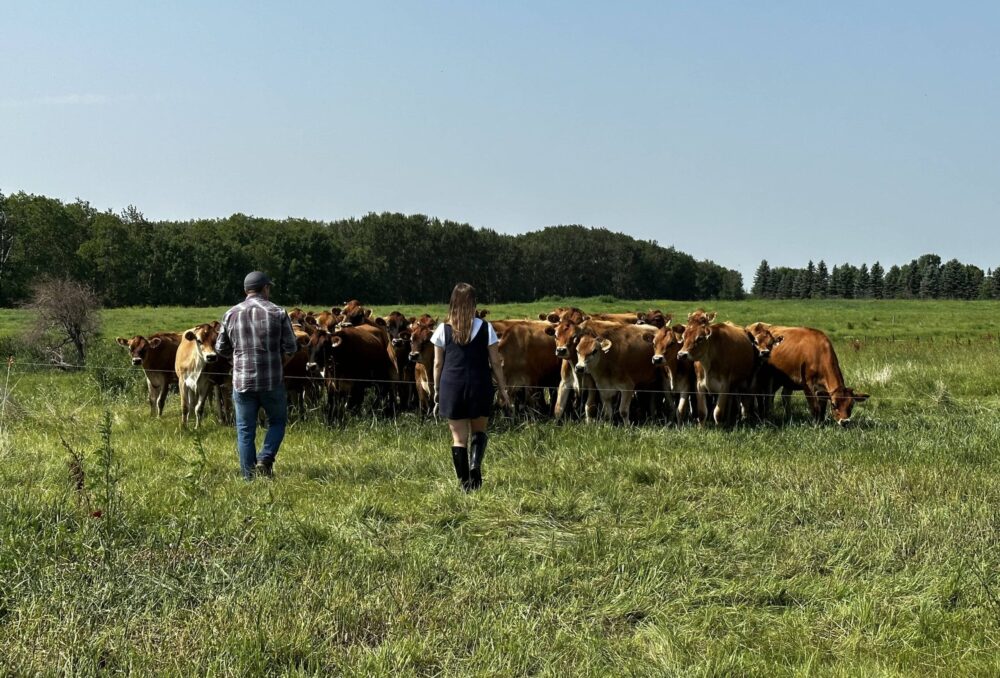 The power of perennial plants
Perennial plants and forage are important to landscape health. They protect the soil from erosion, filter water and nutrients, sequester carbon and provide habitat for wildlife, pollinators and beneficial insects.
Smith says his dairy farm works to make the land healthier and the forage crops for their dairy herd more productive through regenerative practices, and this type of land management matches up well with DUC's conservation programs.
Regenerative agriculture is a framework of continuous improvement that works toward a set of land management outcomes including minimizing soil disturbance, increasing diversity, maintaining a living root in the soil, using inputs efficiently and integrating livestock into the farming system. Smith is an early adopter and an advocate of implementing regenerative agricultural practices on his dairy farm.
"When we first started, one of our goals was to reduce inputs, so that's been a success," Smith says about their regenerative goals. "We've been six years without any commercial fertilizer on our farm and we continue to see strong yields. After a couple of drought years, our focus has now switched to water. To us, it is the most important nutrient, and so we're trying to do everything we can to conserve water and make sure it's there when the plants need it."
The more Smith learns about water and the water cycle, the more he understands how critical it is to his farm. Keeping water on the land is good for forage production, and wetlands and other water bodies also help with soil moisture in dry years and offer a cooling effect to the surrounding landscape, which helps mitigate climate extremes.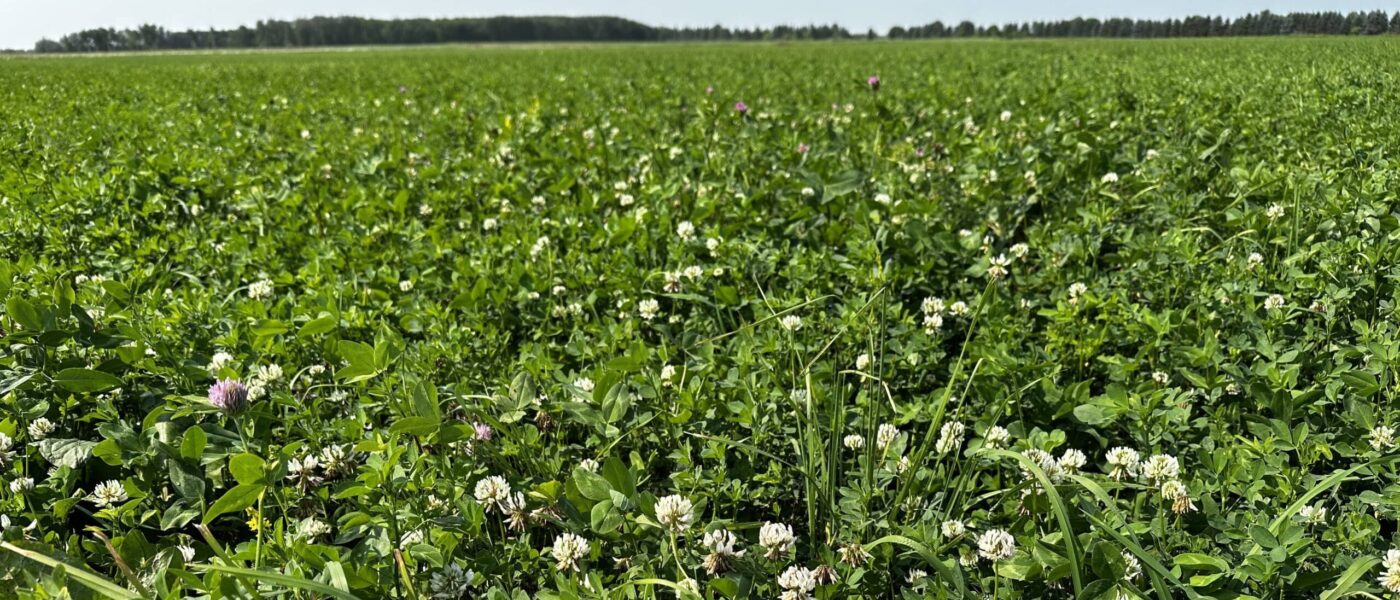 Ducks and dairy
DUC and Dairy Farmers of Canada (DFC) have a partnership to work with farmers like Smith to implement on-farm conservation actions across the country. Like Smith's century farm, Canadian dairy farmers have been protecting the land for generations by practising regenerative agriculture and will continue to do so by growing perennials plants, rotating crops and minimizing soil tillage. The DUC partnership is just one of the ways DFC is committing to continuous improvement and reducing its environmental footprint.
"Dairy really fits in with regenerative agriculture because we grow a lot of perennial forages and so we're able to have that in our rotation," Smith says. "Forage does a great job in taking up nutrients. Like all farmers, we're looking to use those nutrients, in our case manure, in the most efficient way possible and we don't want any of it to go downstream so we're trying the best we can to make sure that doesn't happen."
As DUC celebrates its 85th anniversary, strong partnerships with innovative landowners like Sean Smith and sustainability leaders like Dairy Famers of Canada continues to be critical to achieving our vision of healthy wetlands and clean water for waterfowl, wildlife and people. Together, we can share the stories that showcase the benefits of conservation and agricultural stewardship practices that sustain both farming and wildlife.