You can't travel between Nova Scotia and New Brunswick without passing through the prairie-like Chignecto Isthmus. Historically a sprawling mix of saltmarsh, freshwater marsh, and bog on the Bay of Fundy coast, the landscape was diked and drained by European settlers in the 1600s. Today, Tantramar is a biodiverse wonderland: a mix of cropland and grassland, and restored marshes, including the expansive Missaquash Marsh. In fact, this wetland landscape is so alluring to migratory birds that it's become known as a kind of wildlife highway.
From agriculture to freshwater
For approximately 250 years, the area was farmed. In the early 1960s, DUC and the province of Nova Scotia recognized the potential to return some of these idle agricultural marshlands to productive wetland habitat. Five decades later, DUC continues to invest in the future of this important expanse of habitat. Based on research undertaken in partnership with Acadia University—and with support from Fisheries and Oceans Canada's Coastal Protection Plan, the North American Wetland Conservation Act, Irving Oil, and other Canadian and American supporters—we rebuilt the marsh's fish-ladder in 2019.
The new structure now helps smaller species of fish, like alewife and blue-back herring, and this year, it is starting work to help American eels, a species of special concern, to migrate between the Bay of Fundy and freshwater habitat. Missaquash was even designated a Treasured Wetland of Nova Scotia in 2019.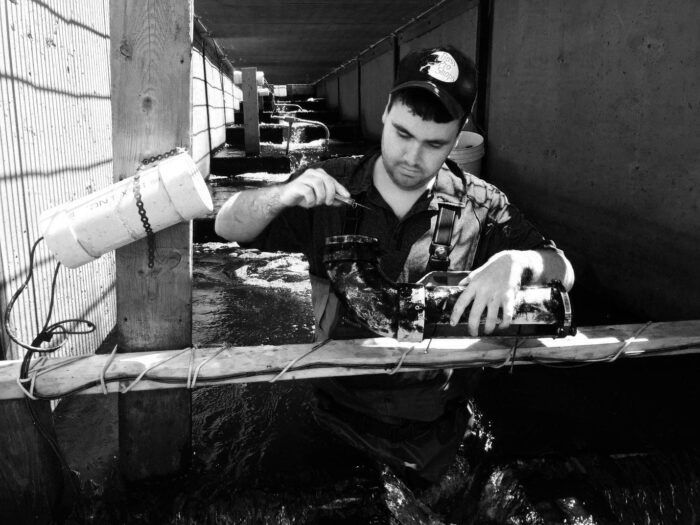 Conserving biodiversity for the future
Thanks again to support from the Coastal Restoration Fund, we're continuing to do research and conservation work in the Missaquash, ensuring these vast and special wetlands remain for future generations of waterfowl, fish, eels, other wildlife, and people.
"Missaquash Marsh is one of the most storied and ecologically important wetlands that Ducks Unlimited Canada manages in the Atlantic region," says Tom Duffy, DUC manager of provincial operations for Atlantic Canada. "You only have to stand there among the wild rice, the black ducks, and the tree swallows—and so much more—to know that it's a special place worth protecting."