story
/
Atlantic, Wildlife
Building better fish ladders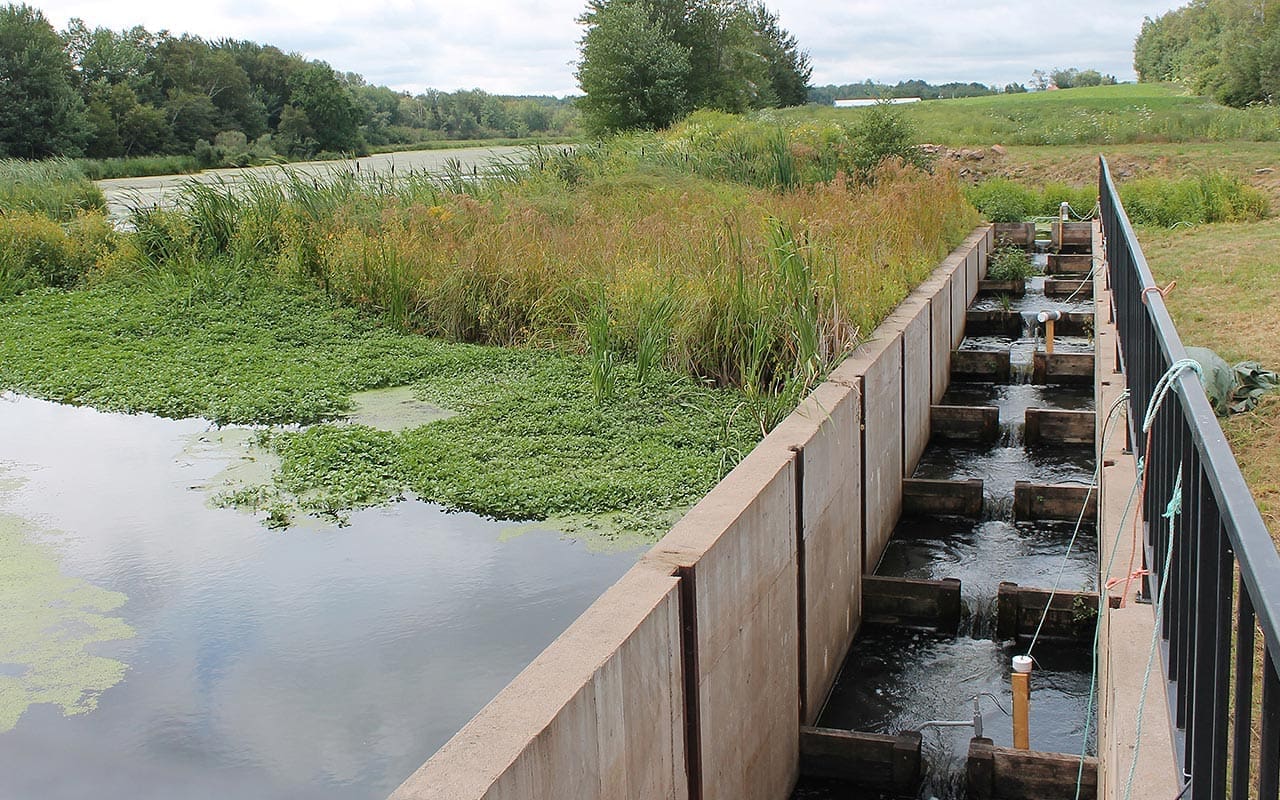 Outfitted in a pair of hip waders and carrying a fishing net, Acadia University master's student Matt Gregoire walks into the narrow LaCoupe River. Pulling his boots out of the muck with each step, he makes his way to a suitable spot and sets up a makeshift fishing weir. And then he waits.
Gregoire and his research partner (and fellow Acadia student) Sam Andrews have been mucking around the LaCoupe, and several other rivers throughout New Brunswick and Nova Scotia, catching alewife and brook trout. It's May, and they've been at it since for just a few weeks. The pair are researching how well fish are passing through fish ladders on Ducks Unlimited Canada (DUC) projects as part of its Atlantic Fishway Initiative.
Fish ladders passageways are built near water-control structures like dykes or dams to allow fish to migrate upstream. DUC, which manages 160 fish ladders in Atlantic Canada, will use the research findings to build better conventional ladders and some nature-like fishways to accommodate a wider variety of fish, and to help conserve recreational fisheries in the Maritimes.
"The current trend worldwide in fishway design is moving away from technical concrete-walled fish ladders to more natural fishways," says Geoff Harding, DUC head of major projects in Atlantic Canada. "The design philosophy of nature-like fishways is ecologically based, aimed at mimicking natural river channels, and enabling more native fish species to successfully navigate through them."
The Atlantic Fishway Initiative recently received a boost in funding from the federal Department of Fisheries and Oceans, which is providing $150,000 this year through its new Recreational Fisheries Conservation Partnerships Program for portions of the project. This includes research at the Front Lake fish ladder on the LaCoupe near Aulac, New Brunswick. Irving Oil Ltd. has also donated $100,000 to the initiative.
So how do the researchers track the fish? Andrews and Gregoire have embedded tags under the skin of 400 fish in each of four waterways in the Tantramar Marshes, and 50 on the Habitant River in the Annapolis Valley. Research will also soon be underway in the Little River Marsh adjacent to the Irving Oil refinery in Saint John.
These pit tags emit electronic signals, which are received by antennas mounted in the fish ladders, allowing the students to track the tagged fish as they move in and out of the structures. Once a new ladder is built at each marsh, the students will continue to tag and record fish passage on them for at least two years.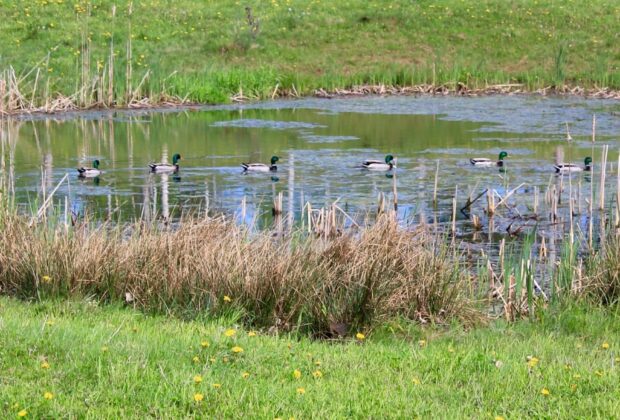 85 Years of Conservation, Atlantic, Landowners, Wetlands
trueThe owners of Rustaret Farm in P.E.I. practise what they teach for the benefit of livestock, biodiversity and the environment.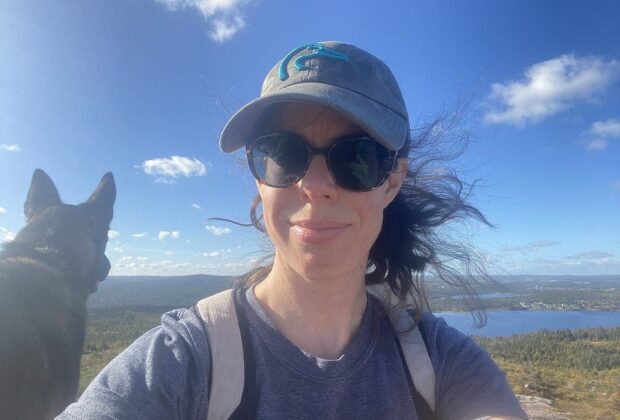 85 Years of Conservation, Atlantic
trueA member of the small but mighty Ducks Unlimited Canada team in Newfoundland, Danielle Fequet likes to refer to herself as a conservation generalist.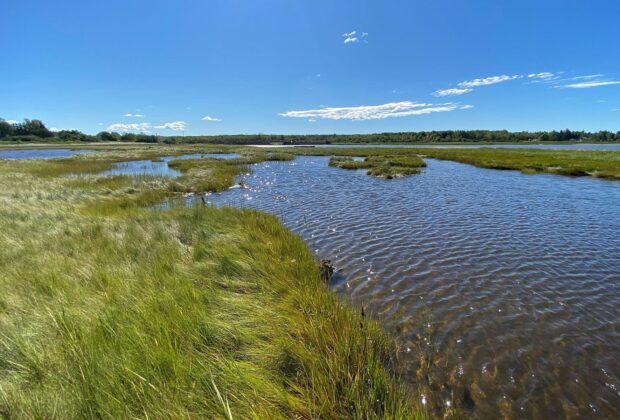 Atlantic, Conservator, Pacific Coast
trueWorking to turn the tide on coastal squeeze through conservation on Canada's most threatened coastlines