Wind blew across the Bay of Fundy and the marshes of Beausejour in New Brunswick as Dominic LeBlanc, Minister of Fisheries, Oceans and the Coast Guard announced that DUC will receive more than $1 million in funding over five years for fish-passage restoration and research on tidal rivers in the Bay of Fundy region.
The announcement was made before a crowd of DUC staff, Canadian Wildlife Service, biologists, research students, and media at the Beaubassin Research Centre, which is a joint project between DUC, Acadia University in Wolfville, N.S., and Iriving Oil, and home base for DUC's scientific research in Atlantic Canada.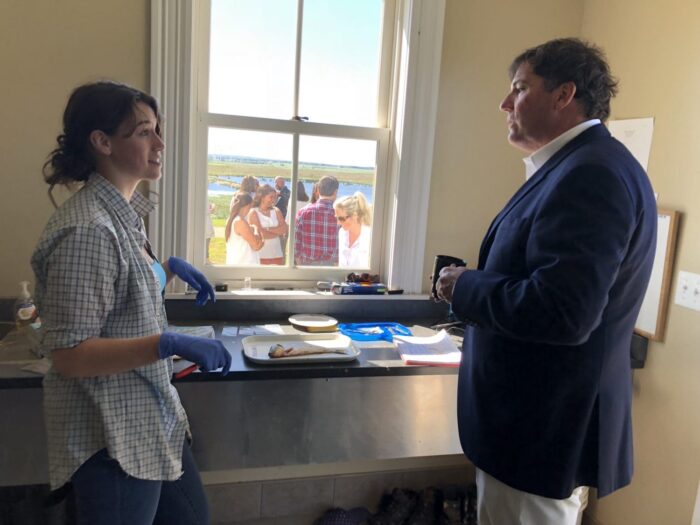 This vital funding will allow DUC to work with partners—including Acadia University, the Canadian Wildlife Service, the Nova Scotia Department of Agriculture, and more—to remove barriers to fish (such as alewife, trout, and rainbow smelt) migrating upstream to wetland habitat from the Bay of Fundy, to monitor the effectiveness newly designed fishways, and to improve passage for American eel elvers, a species at risk. All of this will work will improve the health and biodiversity of coastal ecosystems and have significant benefits to waterfowl and wetlands.