story
/
Atlantic, Volunteers
Home-builders for ducks
Father-son volunteer duo build more than 600 nest box kits for DUC this year alone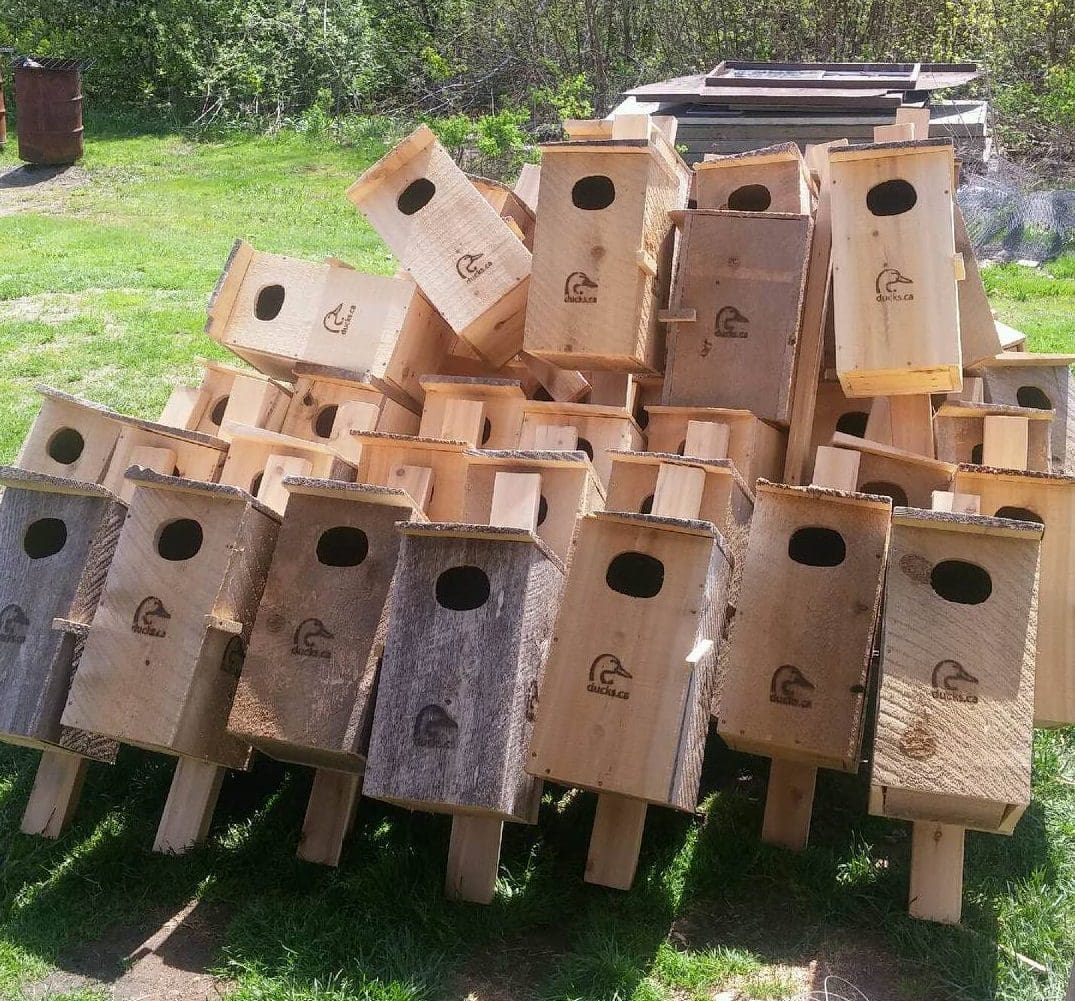 Michael and Hunter Gullison have been making nest boxes out of scraps of lumber for years, but it wasn't until May this year that they started volunteering to build DUC's nest-box kits. Since then the father-son carpentry duo have built more than 300 song-bird nest-box kits and 300 duck nest-box kits. They've also put up dozens of nest boxes themselves along the St. John River.
"If you take a little, you should give a little back," says Michael. "Hunter and I enjoy being in the wetlands any time of the year. There's no better place to be."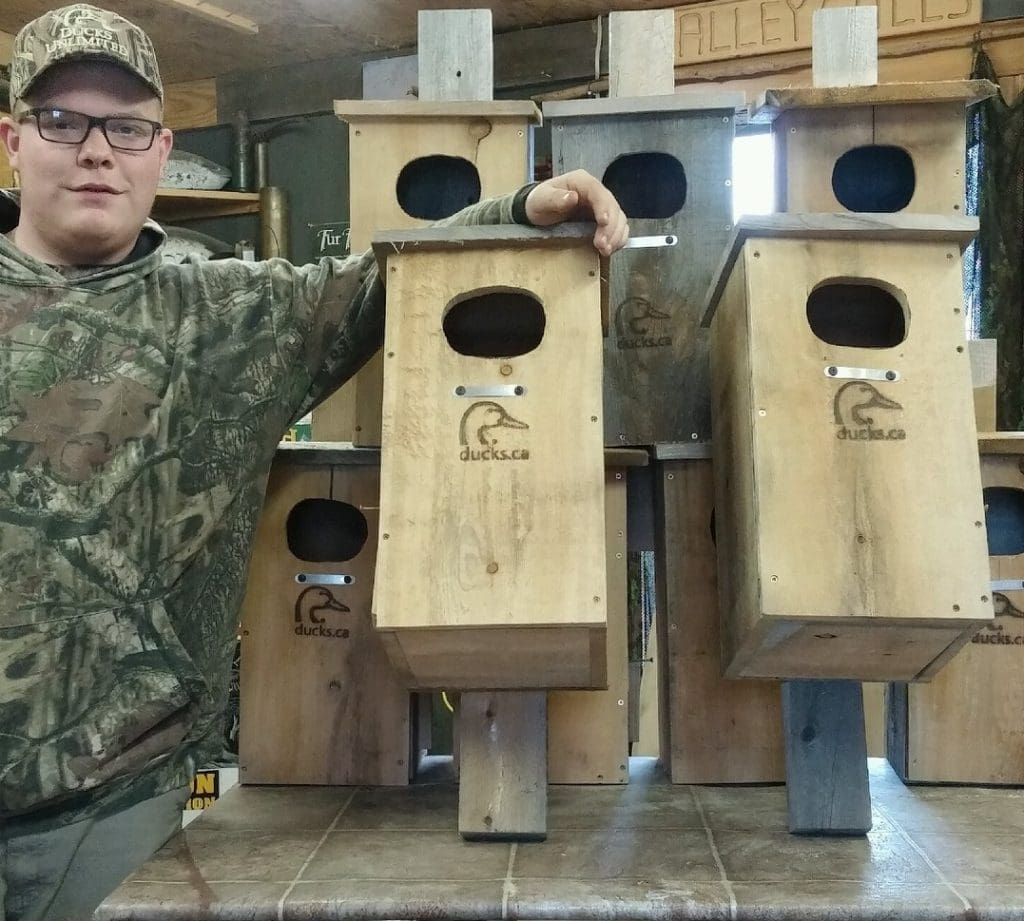 The Gullison's hand-made nest boxes are distributed through DUC in Atlantic Canada. Before taking their nest boxes home, recipients sign stewardship agreements stating that they are volunteering to place their boxes in local wetlands and that they will inspect them for nesting activity each year. The information gathered helps determine annual waterfowl success and informs future conservation efforts.
DUC's Atlantic Canada team emphasizes the need for nest boxes on the St. John River floodplain area, but people who attend the next box workshops are welcome to put them anywhere they can benefit birds.
This year, at the annual Duck Day event at the Shubenacadie Provincial Wildlife Park, attendees who were building nest boxes signed a thank you card, made by one of the park nature interpreters, for Michael and Hunter.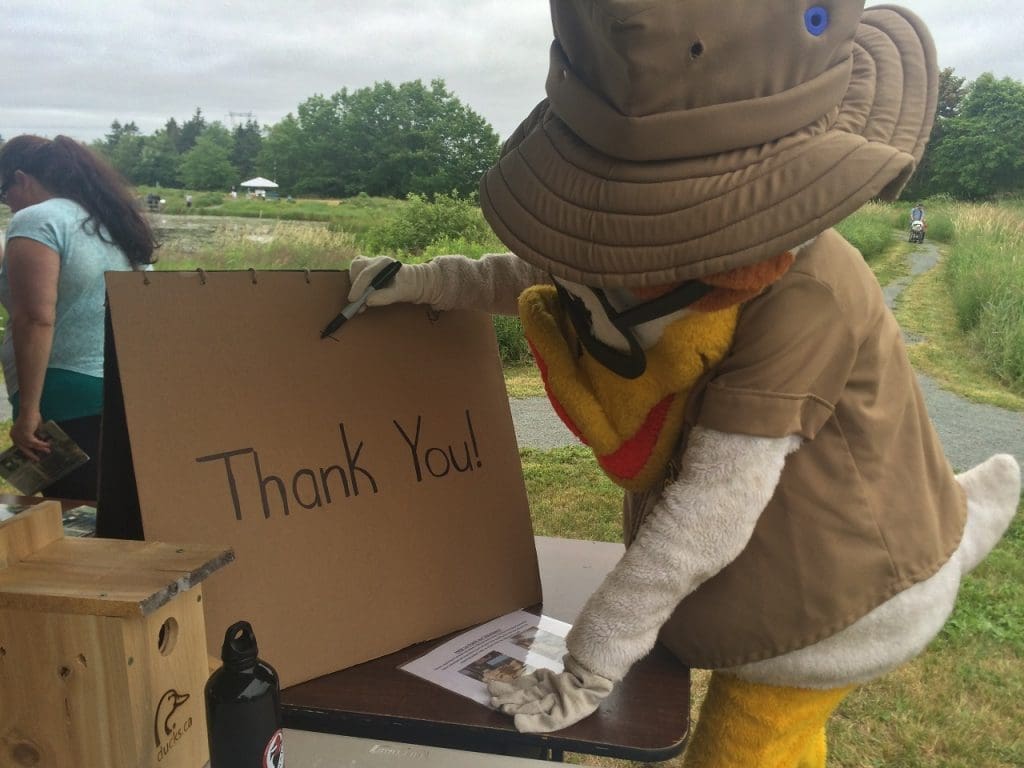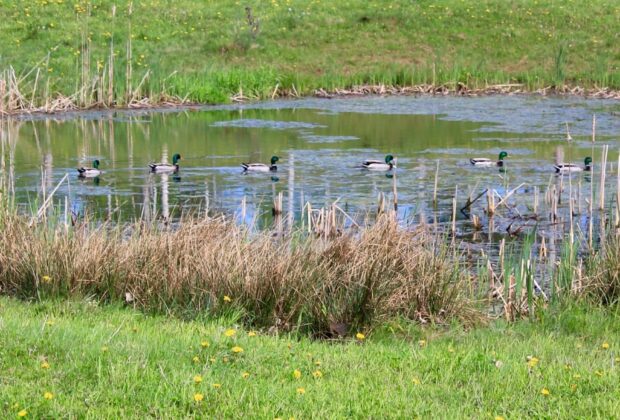 85 Years of Conservation, Atlantic, Landowners, Wetlands
trueThe owners of Rustaret Farm in P.E.I. practise what they teach for the benefit of livestock, biodiversity and the environment.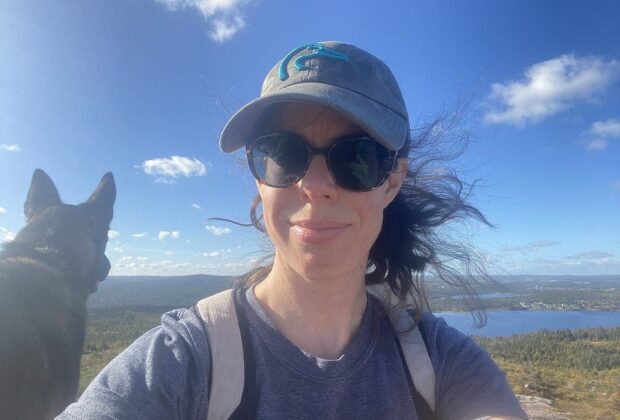 85 Years of Conservation, Atlantic
trueA member of the small but mighty Ducks Unlimited Canada team in Newfoundland, Danielle Fequet likes to refer to herself as a conservation generalist.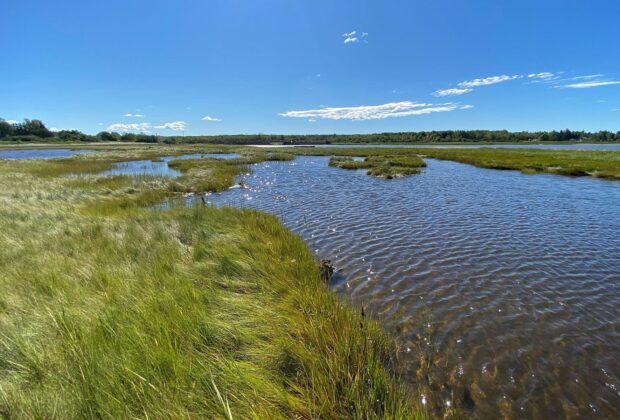 Atlantic, Conservator, Pacific Coast
trueWorking to turn the tide on coastal squeeze through conservation on Canada's most threatened coastlines