story
/
Atlantic, Waterfowl
Lucy's live nest cam
Watch Lucy, Charlottetown's favourite black duck, live via nest cam as she cares for her nest and prepares for her brood.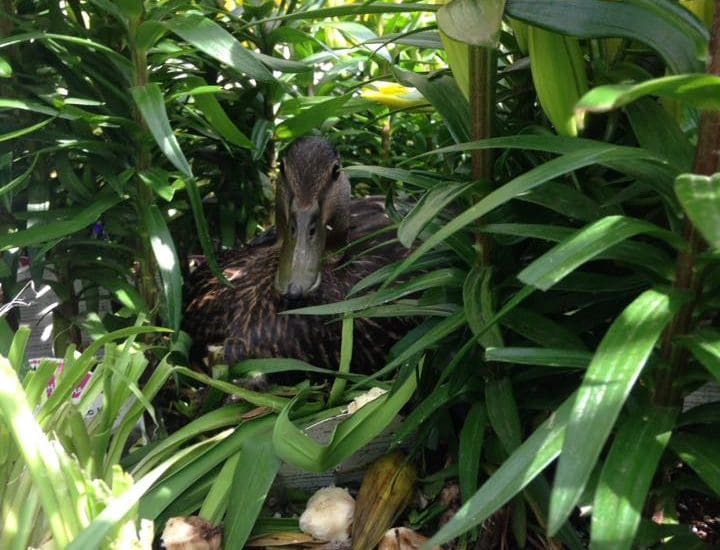 Lucy's camera is no longer active, as Lucy and her brood left the nest on Tuesday, June 6, 2017. Visit our update story to read how the family has safely crossed the street and arrived at the DUC restored wetland that she uses every spring.
For the past eight years, Lucy the black duck has been making her nest in a patch of perennials at a Charlottetown Superstore's Garden Centre.
Hidden behind day lilies and irises, she lays a clutch of eggs and watches shoppers pass by, leaving the nest to eat and drink only after covering it with pieces of plants and feathers. She'll spend 28 days sitting here on her eggs, barely visible to the crowds of people getting their gardens ready for spring.
This year, DUC has set up a nest cam near Lucy's nest so people across the country can see close up how ducks incubate their eggs and raise their ducklings.
All of the eggs will hatch within a few hours of each other, in early June, with the ducklings emerging wet, tired and hungry. About 24 hours later, as soon as they hop out of the nest, the Charlottetown Police will close busy University Avenue so Lucy and her brood can cross safely to the DUC-restored wetlands on the other side—which are conveniently close to our provincial office.
We'll be celebrating Lucy and her ducklings this year at our first-ever Charlottetown Duck Day event. So keep an eye on the nest cam feed while she incubates her little ones, and come out to see them in person at the wetlands during our event on June 24 at the Farm Centre in Charlottetown.
Guess the hatch!
Guess when Lucy's eggs will begin hatching and you could win a DUC hat! Send us your date/hour guess by:
If Lucy's first egg starts to hatch at night, every person who guessed the correct day will have their name placed in a draw. One guess per person per platform. Guesses will be accepted until May 31, 2017 at 4:00 PM CDT.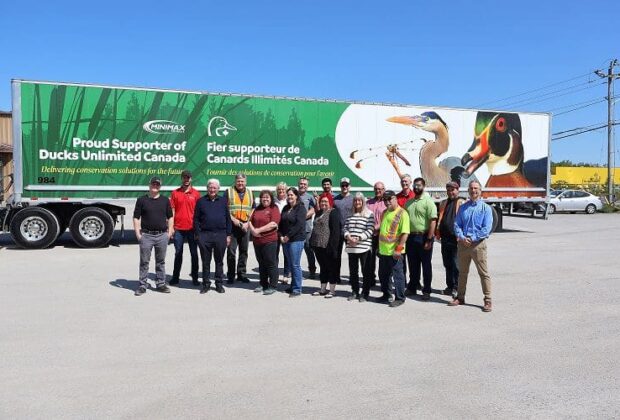 trueA partnership between DUC and Minimax Express is spreading the message of conservation across Ontario and Quebec via a specially wrapped tractor-trailer.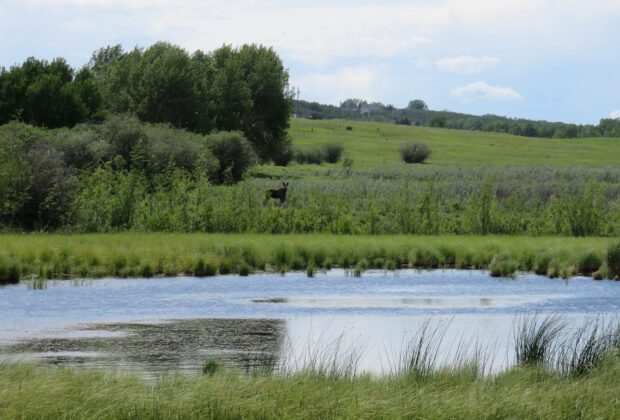 Biodiversity, Landowners, Prairie Pothole Region
trueFour reasons why the environmental benefits provided by trees may tip the balance in favour of viewing wooded areas as less of an obstacle, and more of a resource to manage.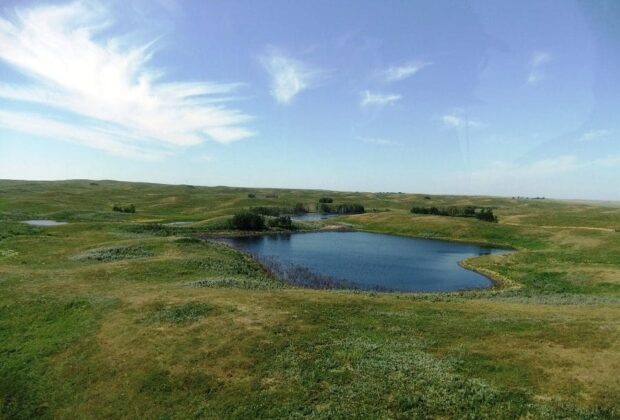 trueLearn about the importance of the Alberta's native grasslands that support wildlife and bird species, including the northern pintail.