From space, Prince Edward Island looks like a skiff of sand on the edge of the Atlantic Ocean. From the ground, it's a postcard-worthy sight of red sand, farm fields, and seaside views.
Here, the ocean is a constant, something Islanders have built their lives around, from the fishing industry to tourism. But the ocean is also an unstoppable force, something Islanders have also learned to guard against—and prepare for—as sea levels continue to rise, changing the shape of their picturesque province.
Rising global temperatures are melting glaciers and sea ice, pouring an excess of water into Earth's oceans. And this is being exacerbated by the fact that our region's landmass is also slowly sinking after the last ice age. According to research by Adam Fenech at the University of Prince Edward Island's Climate Lab, an average of 28 centimetres of coastline is eroding on P.E.I. each year. That puts more than 1,000 homes, cottages and commercial buildings, 17 lighthouses, and 10 bridges at risk over the next 70 years.
"
The research that we put into visualizing sea-level rise has raised people's knowledge and awareness of these issues, and increased their willingness to take action
"The research that we put into visualizing sea-level rise has raised people's knowledge and awareness of these issues, and increased their willingness to take action," says Fenech.
While there's no way to stop what's already started, there are some places on the Island where natural solutions can lessen the impact of higher tides and stronger waves.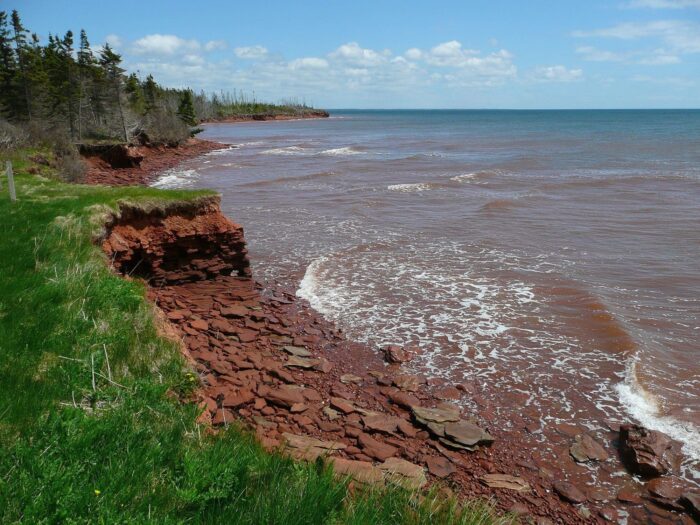 Opening up wetlands to help cope with sea level rise
Fullerton's Marsh is a 67-hectare estuary that also encompasses a 20-hectare freshwater wetland managed by DUC. The marsh sits on Fullerton's Creek near Stratford, P.E.I., with an old rail line running down the middle of it. When those tracks were put in in the late 1800s, the linear earthen mound built to support the tracks acted like a dike, separating the south end of the marsh from salt water flowing in from the Northumberland Strait via Fullerton's Creek.
In the 1940s, the province decommissioned the rail line. Ten years later, the province approached DUC about restoring what had essentially become a freshwater marsh on the south side of the tracks. We managed the site as a freshwater marsh over the next three decades—until staff determined that higher tides were eroding the dike faster than it could be fixed.
"It became obvious to us that there were issues with rising tides," says Tom Duffy, DUC's manager of provincial operations for the Atlantic region. "Because of sea-level rise, we're not going to be able to maintain Fullerton's Marsh as a freshwater wetland."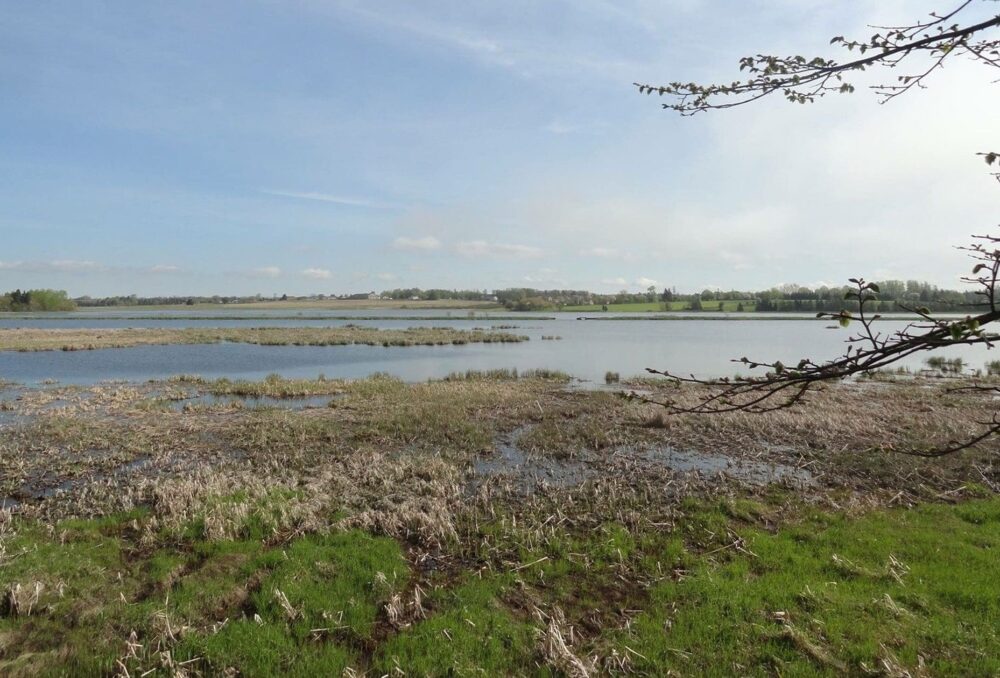 The return of salt water to Fullerton's Marsh
Within the next two to three years, DUC's conservation team will let the tides back into the freshwater portion of Fullerton's Marsh for the first time in almost a century. Within a year or two, the plants that grew in the freshwater marsh will die and salt marsh plants, including salt grass, will take their place, stabilizing the wetland as it transitions. Our science team will monitor growth and changes as the wetland matures—just as we're doing at restored salt marshes in New Brunswick and Nova Scotia.
This area, as a renewed salt marsh area, will be the dynamic ecosystem this area needs. It will act as a coastal buffer against rising sea levels and stronger storms and will help to decrease the energy produced by waves, which, in turn, will prevent erosion along the shore.
But salt marsh restoration is one of many solutions we'll need to deploy along our coasts in the coming years. We're striving to be a leader in how we conserve wetlands and manage infrastructure on the coast—and we hope others will do the same. We need to start thinking critically about how we develop and live on these lands.
Says Duffy, "Success will only come when we work together to adapt and find new ways to live and work near the coast."