Saltwater Solution
How to protect a vulnerable coastline from rising seas.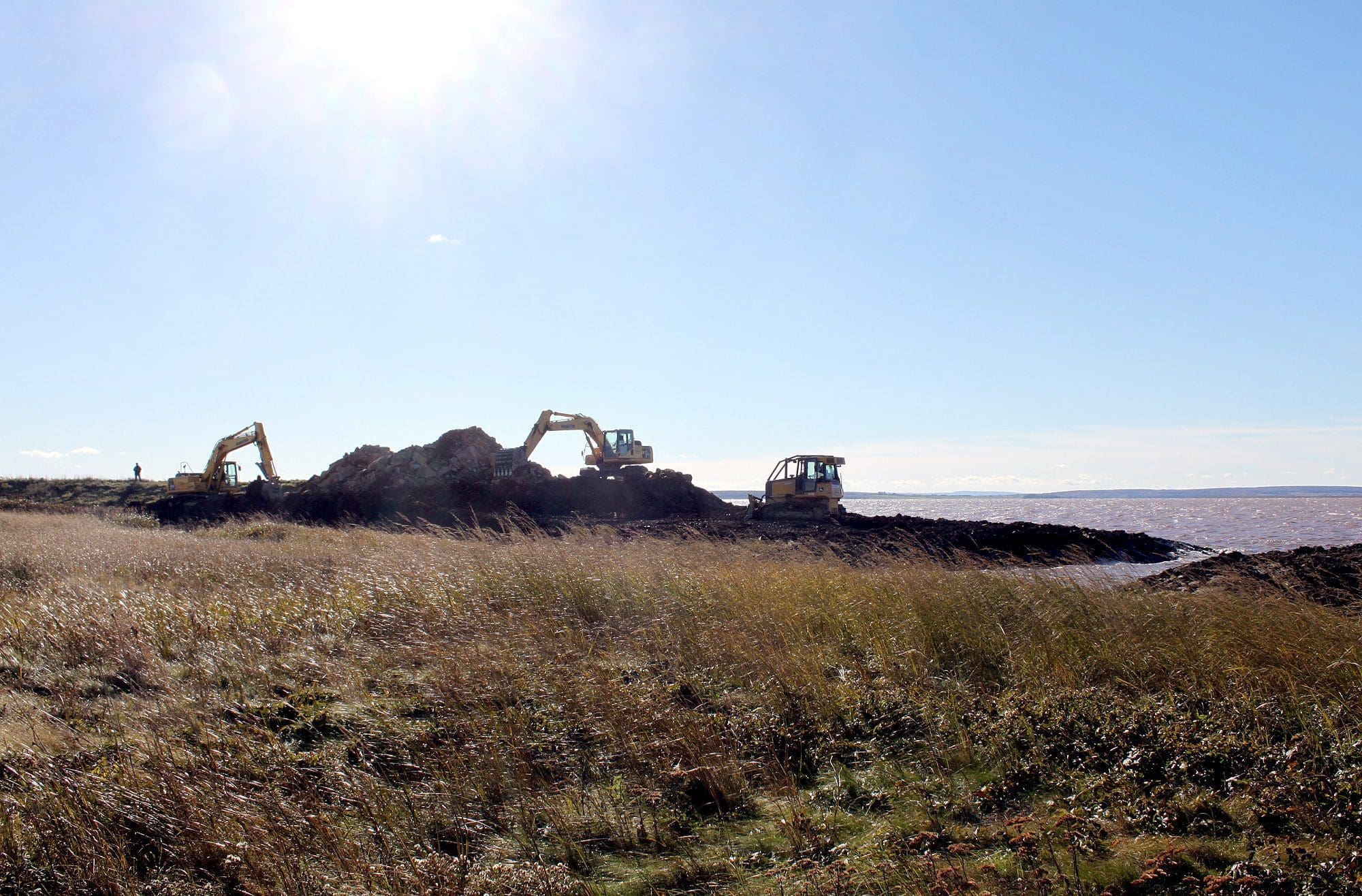 A few kilometres east of Kentville, in Nova Scotia's Annapolis Valley, DUC's freshwater Cornwallis Marsh sits on the edge of the tidal Cornwallis River. Separating the wetland and the river is an old and deteriorating agricultural dike. The dike, built to protect lush farmland from the Bay of Fundy tides, has done its time. Today, it can no longer stand up to rising seas and the more intense storm surges lashing at coastlines.
Water in the salty river has started to eat away at the dike. If left alone, the dike will quickly erode, and salt water will rush in to the wetland, washing it away. That's why DUC decided to restore Cornwallis Marsh from a freshwater wetland back to its historical origins as a tidal, or salt, marsh.
"The Cornwallis Marsh has been very productive in supporting waterfowl and other wildlife, but we can't fight a rising ocean," says Grenville Jones, Valley resident and DUC director for Nova Scotia.
"Over the past few hundred years, we've lost 80 per cent of salt marshes along the Bay of Fundy and about 50 per cent of salt marshes across the province," says DUC's Nova Scotia conservation specialist Lee Millett. "Restoring them where we can is a priority, and the right thing to do."
Salt marshes are important habitat for waterfowl such as black ducks and green-winged teal, and nurseries for smaller fish like gaspereau and mummichog, which larger fish and crustaceans like striped bass and lobster depend on for food. They also capture and store carbon emissions, and buffer coastlines from erosion and flooding—which is becoming extremely important in the face of climate change.
The first step of the Cornwallis Marsh restoration, which began in September, was to excavate (or breach) the dike in three to four places. Earth removed from the dike was placed inside the marsh and tamped down. Adding this extra soil, and keeping most of the dike in place at first, will help the marsh accumulate sediment, allowing plants to grow. Eventually the dike will completely wash away, but by then the restored salt marsh should be strong enough to withstand high tides and strong currents.
The second step is tracking how well the tidal wetland establishes. DUC works with universities and other researchers to monitor plant growth for years after a salt marsh has been restored.
This project will be no different. Data collected here will help DUC and coastal communities better understand how to protect homes and vital ecosystems from rising seas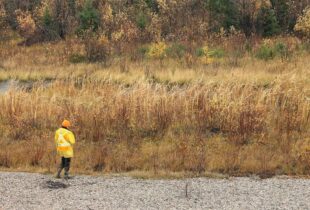 Indigenous Partnerships
Our Native Plant Solutions (NPS) helped develop wetland compensation designs to offset some of the wetland habitat that will be lost or altered by the construction of the new Keeyask Generating Station in Manitoba. Throughout the process, NPS consulted with the Partner First Nations (Tataskweyak Cree Nation, War Lake First Nation, York Factory First Nation and Fox Lake Cree Nation) to provide multiple options for developing marsh habitat in the Gull Rapids Creek area.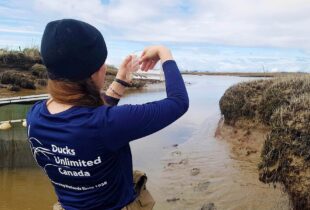 Pacific Coast, Partnerships, Science, Wetlands, Wildlife
A new paper by 23 prominent B.C. conservation specialists lays out the Priority Threat Management plan to save one of the most important ecosystems on Canada's West Coast .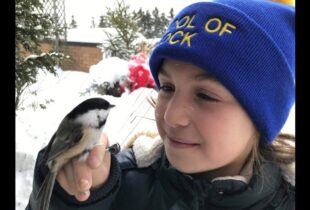 Education
Lucy Harrison's volunteer work at Hilliardton Marsh in Ontario and her advocacy for the natural world has earned her reognition as a DUC Wetland Hero.