"Do you hear that?" Samantha Brewster asks, gesturing to the wetland stretching out around her. "I think I hear something."   
 Brewster, an education specialist with DUC in Atlantic Canada, is leading a group of Grade 4 students on a field trip, as the call of a red-winged blackbird gets louder. Brewster turns her head and points to the bird, as the background behind her suddenly changes. Immediately, the blackbird is in sharp focus, its features crisp and clear. This is the magic of a DUC virtual field trip.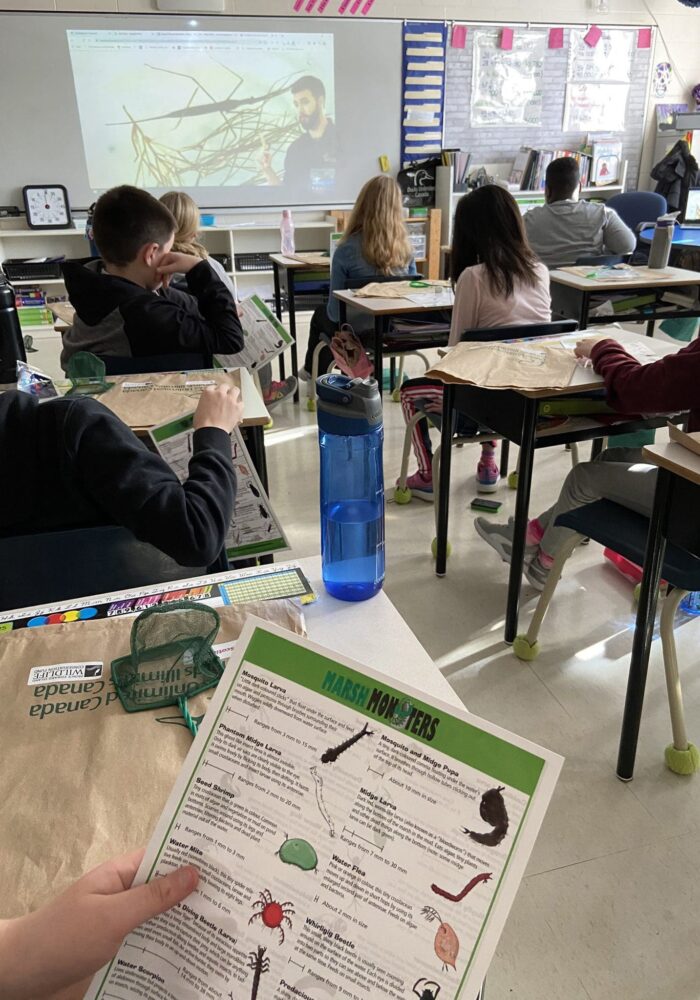 Technology takes wetland education to more places
For Brewster, the virtual field trips are a great substitute for the real thing. "Using the green screen technology is a really great way to introduce the topics to classes, in a way that is immersive and engaging." When Covid-19 halted in-person field trips, Brewster was impressed with how quickly DUC adapted. "We put a lot of time and effort into researching the equipment that we'd need to continue delivering our education programs."   
 That equipment includes a green screen, several monitors, cameras and props, like stuffed birds and recorded animal calls. With everything set up in the Fredericton office, Brewster and Alexandre Haché, an education delivery partner, are able to conduct field trips with classes from across New Brunswick, and beyond. No longer limited by geography, Brewster and Haché are introducing students across the Atlantic provinces—and across Canada—to wetlands. 
"
Using the green screen technology is a really great way to introduce the topics to classes, in a way that is immersive and engaging.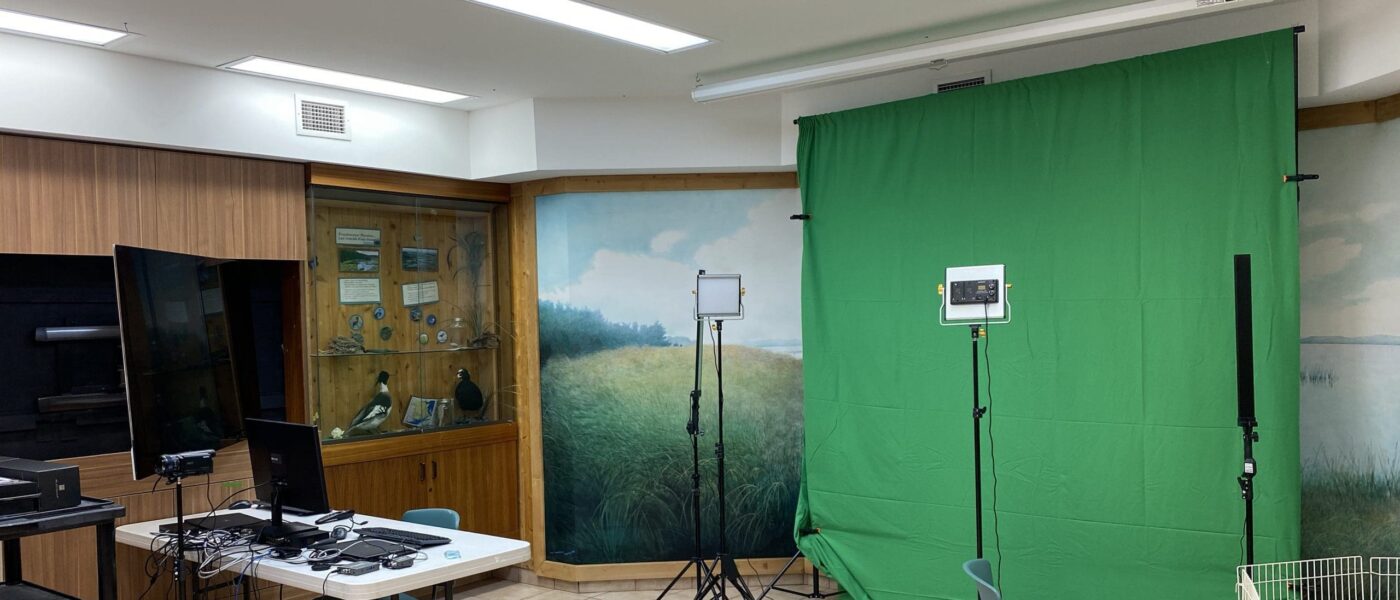 Fostering interaction
"I had a question today about filtering water. The student asked me, 'if we find, a stream or a spring with fast–moving water, is that safe to drink? So, we do have some pretty interesting questions," Haché says. As most of the field trip attendees are nine and ten years old, they also want to share their own experiences of interacting with wildlife, or the creatures and critters they've seen, which can make for great discussion topics. "I've gotten a lot of questions about 'how long does this animal live? How? And have you ever seen this, when you were working?'" adds Haché. 
This interaction is at the heart of the program. The interest and investment from students to learn and take part in a virtual field trip fosters excitement in exploring the outdoors in their own time, which is exactly the intent of classic field trips. The delivery method is going so well that DUC has created three new virtual programs, covering different topics and areas, and they are working to expand registration to schools across the country.   
 For Brewster, this setup is a great solution. Until in-person field trips are safe, she'll keep relying on her trusty green screen, and guest appearances from a red-winged blackbird.