If you're ever lucky enough to meet Barry Kaytor, don't be surprised if he casually drops the word "paradise" into the conversation.
Kaytor finds that this term best captures the beauty and wonder of the grasslands, wetlands and aspen bluffs that comprise southern Saskatchewan's natural areas. These happen to be some of his favourite places—and his favourite topics of discussion.
Far from hyperbole, Kaytor has found that using this verbiage gets people's attention in ways that other words don't. "When people hear 'paradise', their ears perk up, they lean in and they want to learn more," he says.
And for Kaytor, any opportunity to share his love and knowledge of these places is a win.

Touchwood Beauty
Kaytor's paradise includes 10 quarter-sections of central Saskatchewan farmland in the Touchwood Hills, roughly 80 kilometres north of Regina. Over the last several years, he and his family members have collectively protected more than 1,500 acres (607 hectares) of natural lands and prime wildlife habitat here. They've achieved this feat by signing conservation easements with DUC.
In this part of Saskatchewan, the Touchwood Hills seem to graciously but adamantly contest the notion that the province is flat and flat alone. Looking northeast from the Kaytor parcels, the land rises 100 metres to a high point in the Hills close by. This is the sort of landscape—peppered as it is with small pothole wetlands, verdant aspen bluffs and rare islands of native prairie grassland—that fuels a lifelong love of wide-open spaces and eye-stretching views.
That's certainly what happened to Kaytor, who admits that growing up on the land—this land—was instrumental in his appreciation of the natural world and the comfort he found there. "It became my solace."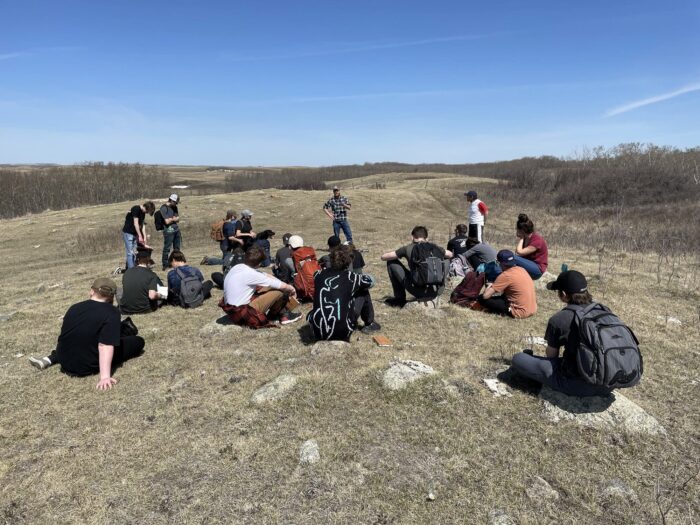 Foundations of a conservation ethic
Among his years spent living and farming in the Touchwood Hills, Kaytor's formative experiences included a major turning point in the summer of 1988.
"I call it the furnace year of my life," he explains. "For a full week in early June, daytime highs were in the low 40s." A young man, he continued to toil away on the family farm through blistering heat that made his breath catch in his throat. Over the next eight weeks, temperatures would spike relentlessly, with over 15 days topping 35°C.
As the scorching sun baked the fields around him, Kaytor caught a glimpse into the potential vulnerability of conventional farming and food systems.
"I immediately began looking for a different perspective that was more sensitive to the environment," he says.
Another revelation came a few years later, and at a time in Kaytor's life when he was better positioned to put his care and concern for the land into action.
As he watched the wind waft dirt from a fallow field, he noticed that the soil on adjacent pastures wasn't prone to the same fate.
Soils in this region are more fragile and shallower than elsewhere, the product of the same glacial processes that created the region's striking "hummocky moraine" topography and requisite prairie potholes. The resulting thin layer of topsoil over pebbly glacial material is vulnerable to erosion and is best protected by an armour of perennial cover.
"I knew that growing pasture was a better practice on that land and I reseeded those fields to grass, clover and alfalfa," Kaytor explains.
He used DUC's Forage Program to return the once-eroding fields to grass. And it was through that first connection with DUC that Kaytor learned how conservation easements can be used as a tool to protect paradise in the long-term. Fast-forward two decades, and that's exactly what he and his family have done.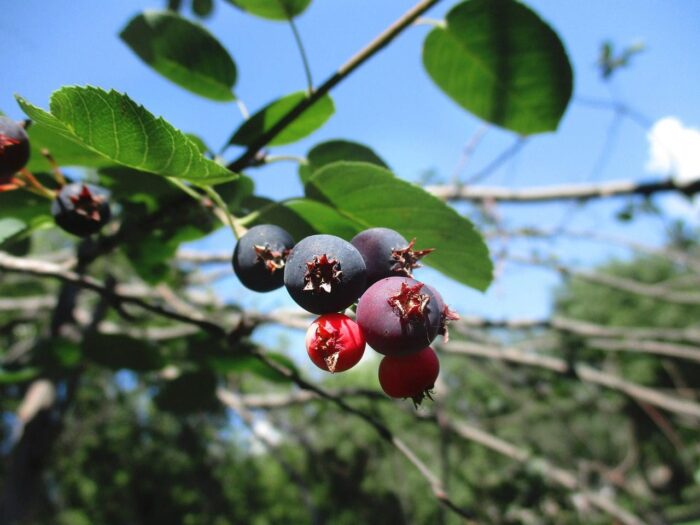 Paradise restored
These days, Kaytor continues to connect with the land that sustains him. And he revels in the changes he's witnessed with its restoration.
"Our latest easement is on a parcel that had been converted to annual cropping around 2001 and was seeded back to forage in 2007. It's become a collection spot for wildlife. I see coyotes, moose, elk, white-tailed deer and mule deer there now," he describes.
The return of biodiversity is revealing itself in other—juicier—ways, too. An enthusiastic berry picker, Kaytor is never happier than when Saskatoon berry season rolls around. And while he's found that bushes adjacent to open cropland tend to bear little fruit, he's been able to gather hundreds of pounds of berries on his own land and on surrounding areas of tame grassland.
In fact, ongoing research is unveiling the importance of these intermingled natural lands to the productivity of agro-ecosystems themselves. Through key roles supporting soil health and populations of beneficial pollinating and pest control organisms, natural lands are essential to efficient food production— Saskatoons, yes, but commercial crops like canola and soybeans, too.
It's clear that we exert a staggering influence over the landscape, and over what it can provide. And as we become increasingly aware of the ag-environmental benefits provided by nature, conserving pockets of paradise—as the Kaytor family has—will become more important than ever. Touch wood.
Conserve your land for the future
Talk to us about creating a conservation plan for today, and tomorrow.
Learn more