"
A lot of times good news happens slowly and bad news happens all at once. And so we tend to focus on the bad news that's crashing over us in waves, and not on the slow long-term work that people are doing together to try to make a better world for us to share.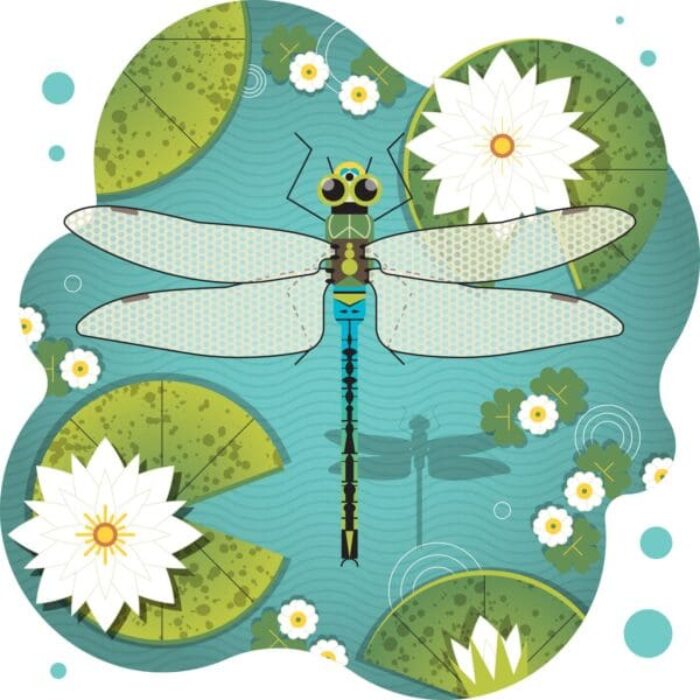 Like seeds in warming soil, Canadians are awakening to the broad decline in biodiversity across the country. The signs are all here — fewer birds in the fields, fewer insects to wash off the windshield, fewer plants but more concrete. Suddenly, a crisis that once seemed far away is at hand.
It's a crisis of nature. It's also the nature of crisis to seem to come from nowhere. As author and digital educator John Green has said: Bad news happens all at once.
Conservation is a long game. One small wetland restored on a farm, one child sent on a field trip, or one landscape secured for nature may seem puny against the scale of nature lost — but these add up to shape a wilder, safer and greener world.
Planting the seeds of knowledge
Loss on a large scale can seem hopeless. But Canada is at the heart of finding solutions. And Ducks Unlimited Canada (DUC) is at the table with solutions based on 85 years of conservation and restoration experience in wetlands, grasslands and forests across the country.
Reversing biodiversity decline will take big-picture science that can guide habitat conservation. Research by its nature takes time to carry out, especially with Canada's ever-changing seasons, but the work yields years of conservation guidance.
Several studies are underway at DUC's research institute that promise greater understanding of how biodiversity responds to wetland restoration. Research scientists James Paterson and Matt Dyson are conducting a multi-year biodiversity study in Prairie Canada. The field project began last year at 60 wetlands — 45 restored wetlands and 15 natural wetlands — with camera traps and microphones installed to track the wildlife action all spring and summer.
In 2022, the team recorded more than 150 species of birds and six species of amphibians in the restored wetlands. This year, another 45 restored wetlands have been added to the study.
Paterson is also part of the team developing the Prairie Biodiversity Mapping and Assessment Tool, a support system to identify where conservation investments will make the largest impact. The tool identifies biodiversity hotspots and predicts how habitat change affects biodiversity. Supported by RBC Tech for Nature and funding through the North American Wetlands Conservation Act, a continental partnership, the team is finalizing the Prairie project and preparing for the next phase in Eastern Canada.
---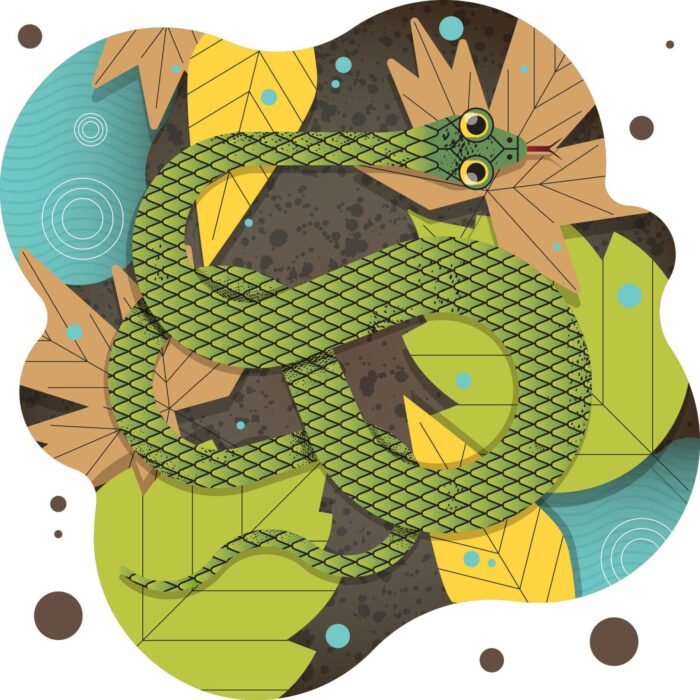 Cultivating biodiversity at Snake Woods
The people who work with DUC to restore habitat on their land often take steps to enhance and enjoy the natural environment. But some bring a higher level of commitment, the kind that can turn a former working farm in Oxford County, Ont. into a dream property teeming with biodiversity.
Scott Gillingwater and Teresa Piraino searched for 10 years to find the right property to rehabilitate for wildlife. With careful planning and boundless enthusiasm, the couple established the habitats needed for biodiversity recovery at Snake Woods. They removed invasive species and restored wetland and grassland habitat, working with DUC and local conservation partners. They've also installed bird nesting boxes, bat boxes, a snake hibernaculum, and hundreds of native plantings.
"Creating a diversity of habitats was a key goal from the beginning," says Gillingwater. "To date, we've documented 1,600 wildlife species on the property. Many mammals use the wetland, especially during the summer. Many species of dragonfly and damselfly use the wetland for breeding and hunting. Resident birds are found throughout the warmer season and migrants stop in on a regular basis. This has been a dream come true for us, and we share our experiences and successes so that others can see the benefits of living with nature."
Recently, Gillingwater and Piraino received the 2022 Oxford Stewardship Award for their efforts. And they're still adding to the list of wildlife, including species at risk, that they observe during their walks at Snake Woods.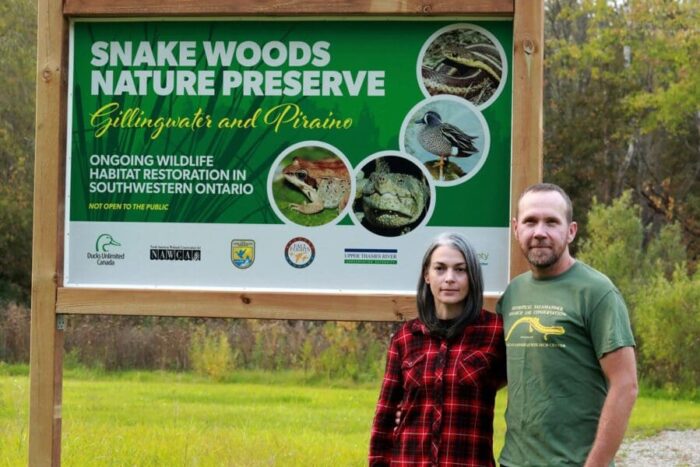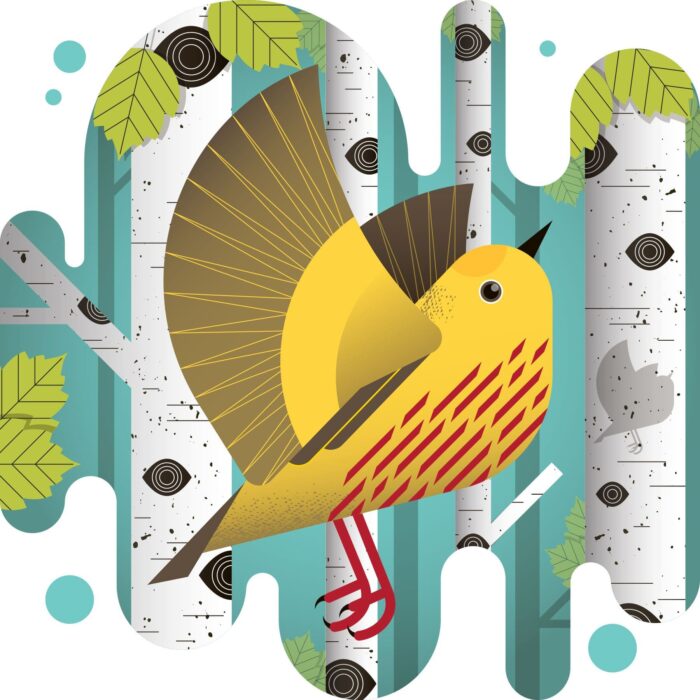 Good news thrives at the Mang Project
A passionate birder is a gift to science. For 10 years, Jared Clarke and Kristen Martin have tracked songbird diversity at DUC's restored Mang Project and their neighbouring land. They head out on summer mornings to their banding station near Regina, Sask. Their disciplined data collection was rewarded when they were able to establish the Saw-whet Monitoring Avian Productivity and Survivorship Station with the Institute for Bird Populations, which provides the rigorous protocol required to observe, band and record songbirds for the program. They've recorded nearly 100 bird species at their station.
"This past July, we caught a male yellow warbler that we first banded in 2016," says Clarke. "He is at least seven years old and is the third yellow warbler male we've caught six years after being banded."
Capturing and recording previously banded birds has revealed to the couple how often birds return to the same habitat for breeding, and points to why every acre of habitat lost depletes biodiversity. And every acre of habitat protected restores it.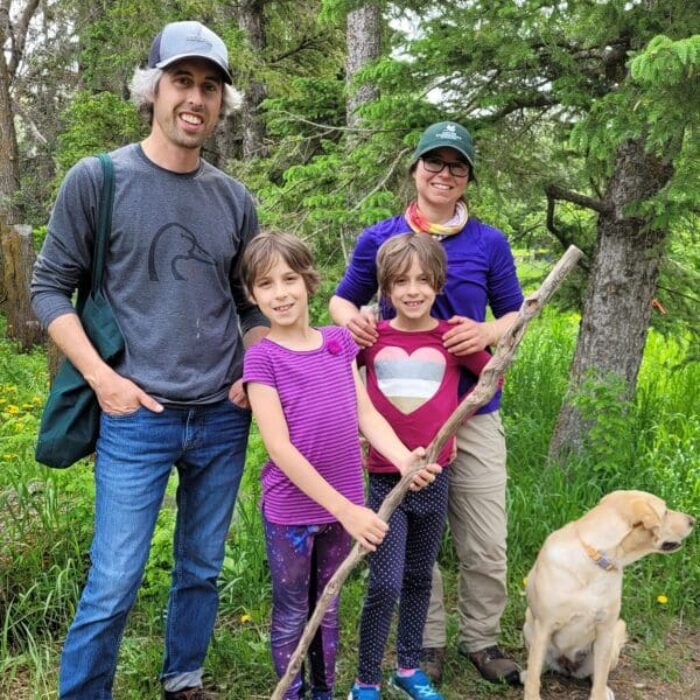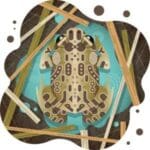 30 by 30: A nature challenge on an epic scale
Last year, Canada was central in the adoption of global commitments to nature that took place at the Conference of the Parties in Montréal at the Convention on Biological Diversity (COP15, Part 2). DUC sent a team of experts to join the delegation supporting the federal government at the summit.
Along with 200 other countries, Canada pledged to conserve 30 per cent of lands and water by 2030. This target was adopted by ratifying the Kunming-Montréal Global Biodiversity Framework, an international strategy to reverse biodiversity decline. Canada's ambitious pledge demands steep investments in nature. DUC is ready to step up our role in biodiversity conservation — naturally.
Illustration: Great Plains toad © Ruth Ann Pearce
What is biodiversity exactly?
Biodiversity is the collection of life that makes up our natural world. This includes the variety of plants, animals, fungi and micro-organisms that work together to create healthy, balanced ecosystems that sustain life.
Biodiversity is important because it supports everything in nature that we need to survive and has a direct impact on our health and well-being. It provides food, fresh water, shelter, energy and medicine. Biodiversity also supports business and recreational activities that contribute to the economy.
Biodiversity
Do you know the five major threats to biodiversity?
Learn more