"It feels like it can just go on for infinity," said Eric Balke as he prepared field crews to spend their summer in the Fraser River tidal marshes. The briefing was virtual, but Balke's enthusiasm brought the splendour of the seaside habitats to life.
"You can see how vast and expansive this area is," he said, sharing photographs of the mud flats—a dramatic expanse of earth, sea and sky. "When you're out there, you're the only ones out there. It really is a special spot there, an incredibly ecologically important delta."
Balke, a biologist for DUC in British Columbia, is leading three innovative restorations that are part of the Fraser River Estuary Salmon Habitat (FRESH) Restoration Projects, a partnership that includes DUC, Raincoast Conservation Foundation, Tsawwassen First Nation and Lower Fraser Fisheries Alliance.
"The Fraser River is the largest salmon-bearing river in Canada," Balke told his crews. "Juvenile Chinook salmon have very high growth rates while spending an average of 41 days in the estuary before transitioning out to the Pacific Ocean. When they reach the Salish Sea, they are the primary prey of Southern Resident killer whales."
Estuary habitats support 80 per cent of coastal wildlife at some point in their life cycles—including some of Canada's most impressive natural icons. These transition zones, where a great river meets the ocean, attract all living things to their unique gifts.
That's why inventive approaches to restoring estuaries must be a priority for ecological and economic sustainability. Estuary ecosystems are of disproportionate ecological importance and they function as natural infrastructure that protects communities from sea-level rise.
That's true in Metro Vancouver and in other expanding coastal communities around the world.
---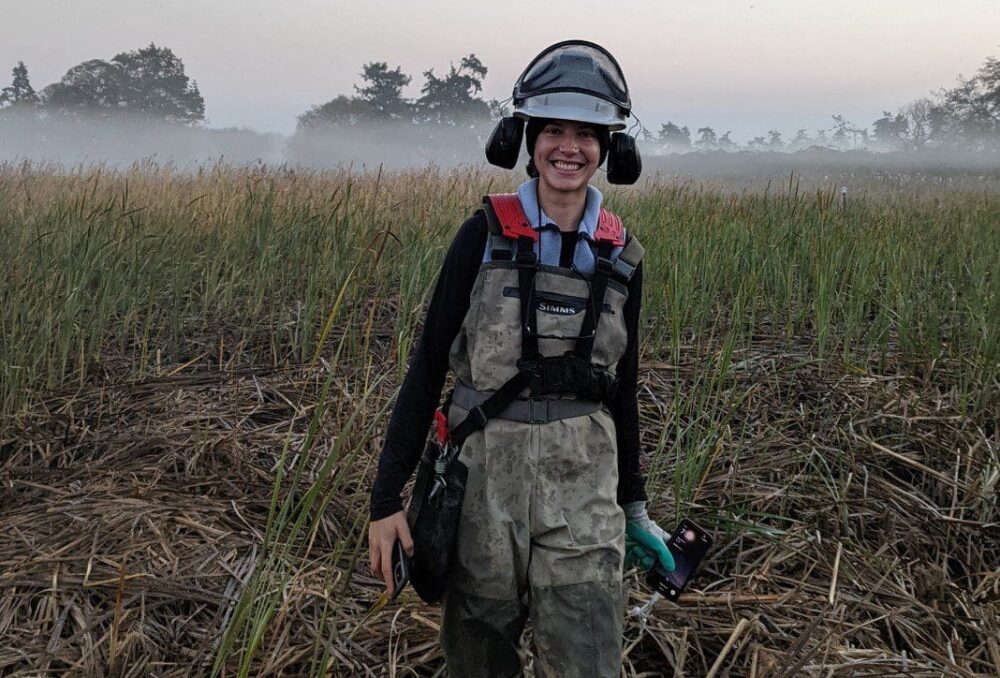 FRESH news from the mud and marsh
The Fraser River drains a watershed that covers one-quarter of British Columbia into a vast estuary that creates a beautiful and challenging environment for field scientists.
"I'm in mud for most of my day," says Taylor Marriott, DUC conservation programs specialist and a crew member for the last two years. "There's no shade on the mudflats so you have to prepare for a long day in the sun with the right gear. You quickly learn that you can't set equipment down because the fine sediment and salt get into everything. Your phone, your bags."
Following is an update on the three projects restoring habitat for salmon in the imperilled ecosystems in the Fraser River Estuary: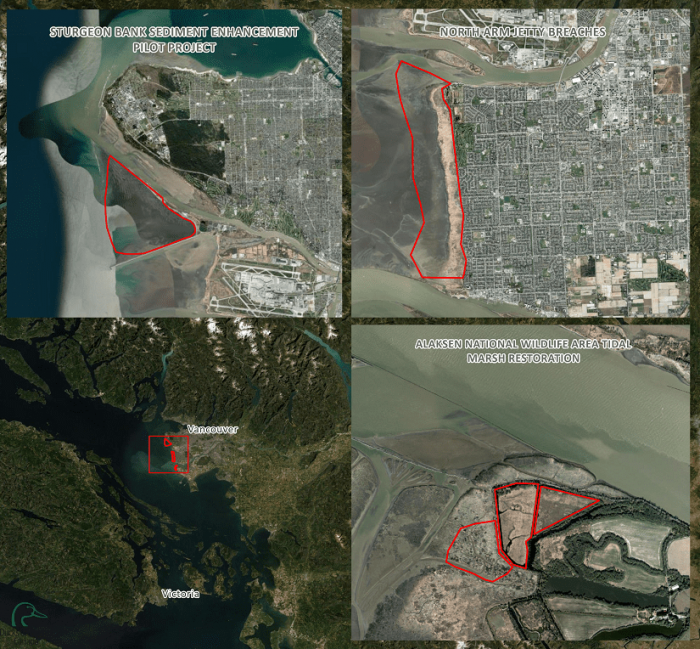 North Arm Jetty Breaches
Marriott works with FRESH Restoration Projects field crews to monitor fish species associated with the projects and to document vegetation and sediments, as well as benthic communities, which are the wildlife found on the water bottom.
Marriott's crew monitored fish species on either side of a breach installed in 2022 in the North Arm Jetty by Raincoast Conservation Foundation. The jetty is a 6.8-kilometre barrier constructed in 1916 parallel to the coastline, which cuts off the North Arm of the river from the estuary.
Juvenile salmon can use the breach as an off-ramp from the fast-flowing river into the semi-saline tidal marsh, sand flat and mudflat habitats of Sturgeon Bank before striking out into the Salish Sea. Two additional breaches are scheduled for 2023 and 2024.
Supported by:
Raincoast Conservation Foundation
Ducks Unlimited Canada
Fisheries and Oceans Canada
Province of British Columbia
Pacific Salmon Foundation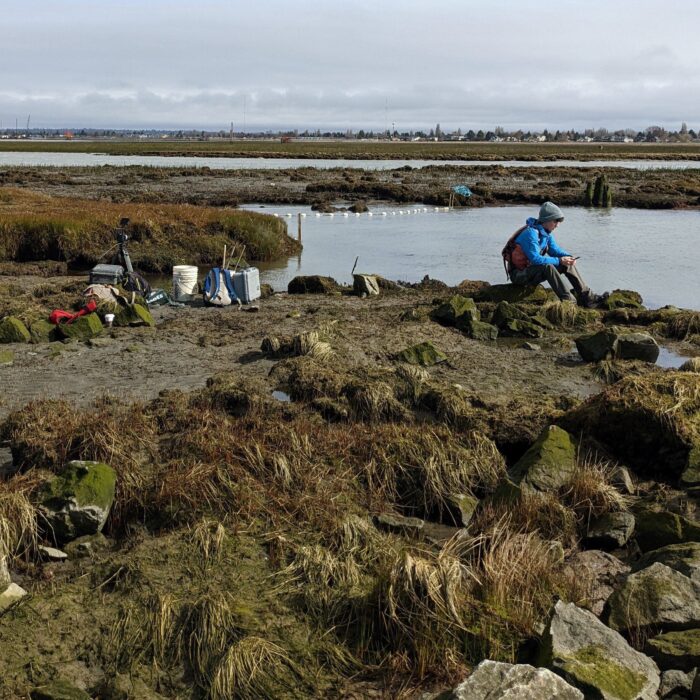 Sturgeon Bank Sediment Enhancement Pilot Project
Many steps were needed to prepare a bold pilot project to restore tidal marsh in the Sturgeon Bank Wildlife Management Area. Currently, nearly two million cubic metres of sediment are dredged every year from the Fraser River and taken by ship out to sea. Some of that vital material is now being repurposed for habitat restoration, instead.
"Let's take that sediment and hook it up to a temporary floating sediment-delivery pipeline on Southern Lulu Island," Balke said. "As we're releasing those fine sediments in a slurry of water during the flood tide, we're directing those sediments toward the shoreline where we want marsh to grow."
The project is scheduled for launch in late 2022. Success will help rebuild salmon habitat locally and, more broadly, demonstrate a method for large-scale restoration which could help tidal ecosystems survive where sea-level rise threatens to drown marsh habitat.
Supported by:
Ducks Unlimited Canada
Fisheries and Oceans Canada
Province of British Columbia
Tsawwassen First Nation
Vancouver Fraser Port Authority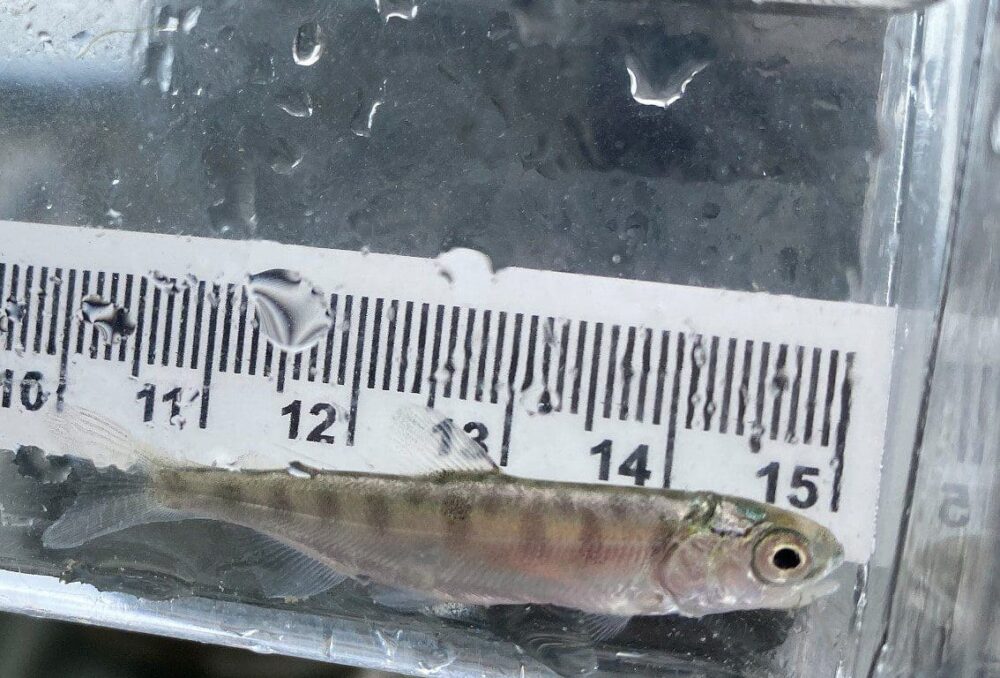 "
Did you know that some 160 hectares (395 acres) of tidal marsh have died off at Sturgeon Bank since the 1980s, an area about the size of 40 BC Place Stadiums?
Alaksen National Wildlife Area Tidal Marsh Restoration
Plans are underway for tidal marsh restoration to re-establish 21 hectares (51.8 acres) of foraging habitat for juvenile salmon to improve their body condition before the growing fish enter the open sea.
Crews working at Alaksen National Wildlife Area completed invasive cattail management this year. Many of DUC's conservation projects include the expense and disturbance of invasive species removal at the outset.
Supported by:
Ducks Unlimited Canada
Tsawwassen First Nation
Environment and Climate Change Canada
Fisheries and Oceans Canada
Province of British Columbia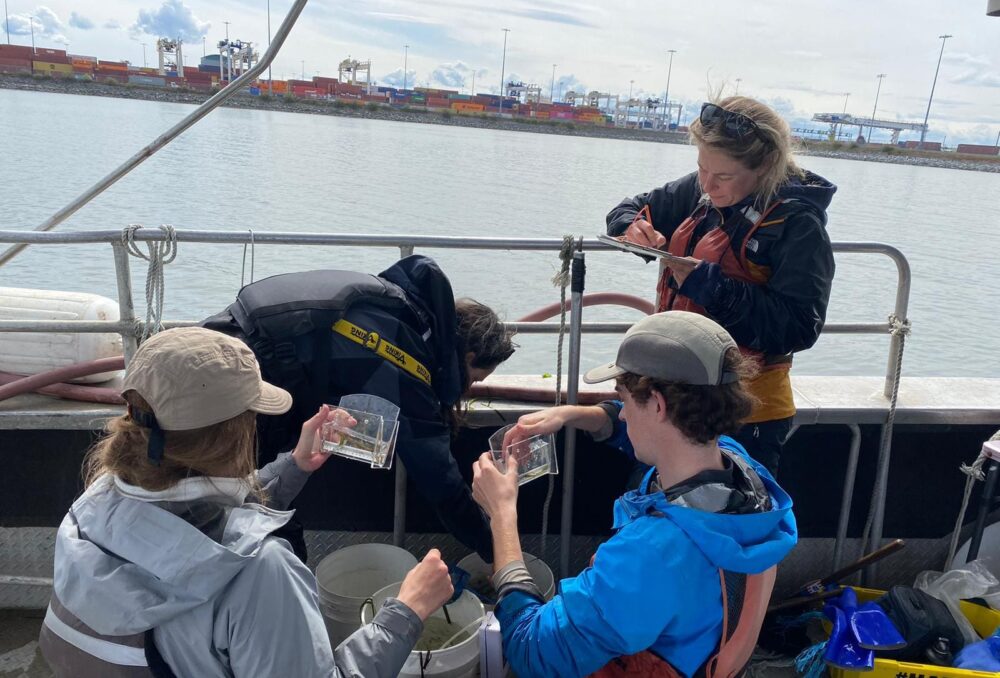 The Fraser River Delta is the last major stop for migratory birds on the Pacific Flyway route north to the Arctic.
DUC continues forging partnerships for shared stewardship of the Fraser River Estuary
Learn more