British Columbia
/
Projects & Initiatives
Bringing conservation to life in the Fraser River Estuary
DUC's conservation approaches are helping combat the many threats facing Canada's most important overwintering area for waterfowl.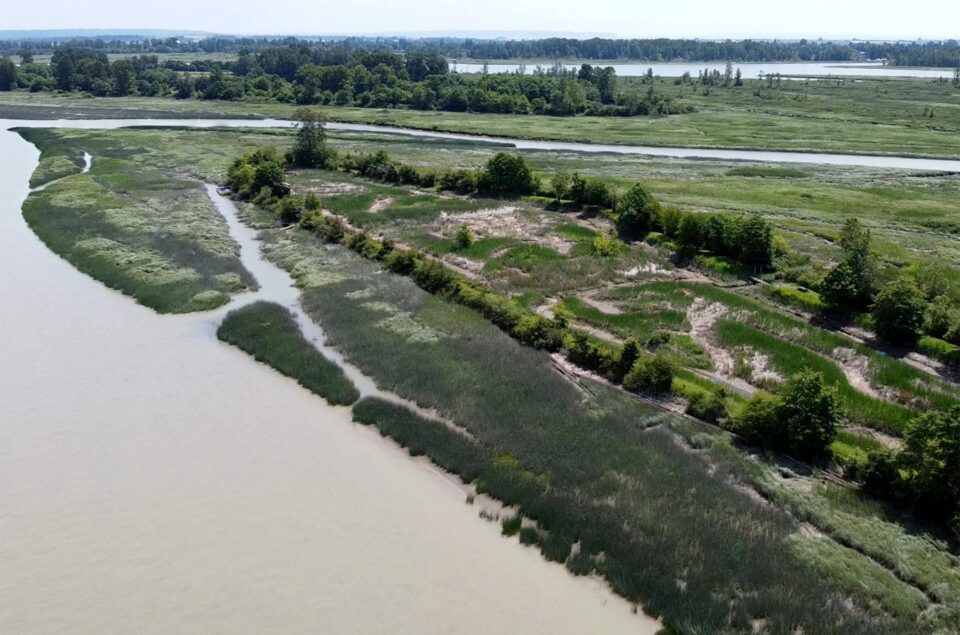 The Fraser River Estuary is a complex network of tidal marshes, channels, mudflats, sand flats and eelgrass meadows that spill into the Strait of Georgia. Located in British Columbia's Lower Mainland, the estuary runs through Delta, Richmond and Vancouver.
As the largest estuary in B.C., the Fraser River Estuary supports an abundance of wildlife: it is the main artery that feeds biodiversity on B.C.'s West Coast. Millions of waterfowl pass through on their migration journey and stop to winter and feed on the rich variety of insects and plants found in the estuary's mudflats and tidal marshes.
And each spring, juvenile ocean-type Chinook salmon spend an average of 41 days in the estuary en route to the Pacific Ocean. The estuary is also the lifeblood for the endangered southern resident killer whales, which rely on adult Chinook salmon as their main food source.
But as each year passes, urban and industrial expansion continues to chip away at the estuary's ability to sustain its diversity of life. Pollution, widespread dredging and diking, urban sprawl, climate change, and numerous large-scale current and future industrial developments, threaten the estuary's capacity to support the biodiversity that depends on it.
migrating & wintering waterfowl
250 thousand
migrating shorebirds
100 million
of biodiverse habitats
51,106 acres
species at risk of extinction
102
DUC: Building natural alliances and implementing solutions in the Fraser River Estuary
We are applying our conservation knowledge to find solutions that will safeguard the vital habitats within this critical ecosystem.
From creating new tidal marsh habitat for spawning salmon, to restoring decades of lost tidal marsh vital to overwintering waterfowl, the Fraser River Estuary's ability to flourish is helped by our ongoing commitment to on-the-ground conservation.
And, through our partnerships with government and other NGOs, we are looking to stem tidal marsh loss along the banks of the Fraser River Estuary and help lead further research as global warming and rising sea levels threaten the region.
Fraser River Estuary tidal marsh creation report - March 2022
Our in-depth report explores factors influencing the persistence of created tidal marshes in the Fraser River Estuary.
Fast Facts
The Fraser River Estuary provides feeding and roosting sites to about 250,000 migrating and wintering waterfowl and one million shorebirds, regularly supporting the threshold of one per cent of a population of a species or subspecies of waterbird.
According to Fisheries and Oceans Canada, the Fraser salmon industry generates as much as $300 million in revenue annually.

A

recent study

led by UBC's Tara Martin and co-authored by DUC conservation specialist Eric Balke, points to

102 species at risk of extinction

in Fraser River Estuary

. 

 

The research found that under a business-as-usual scenario which entails no overarching conservation plan and minimal funding, two-thirds of species within the Fraser River Estuary are predicted to have less than a 50 per cent probability of persistence over the next 25 years.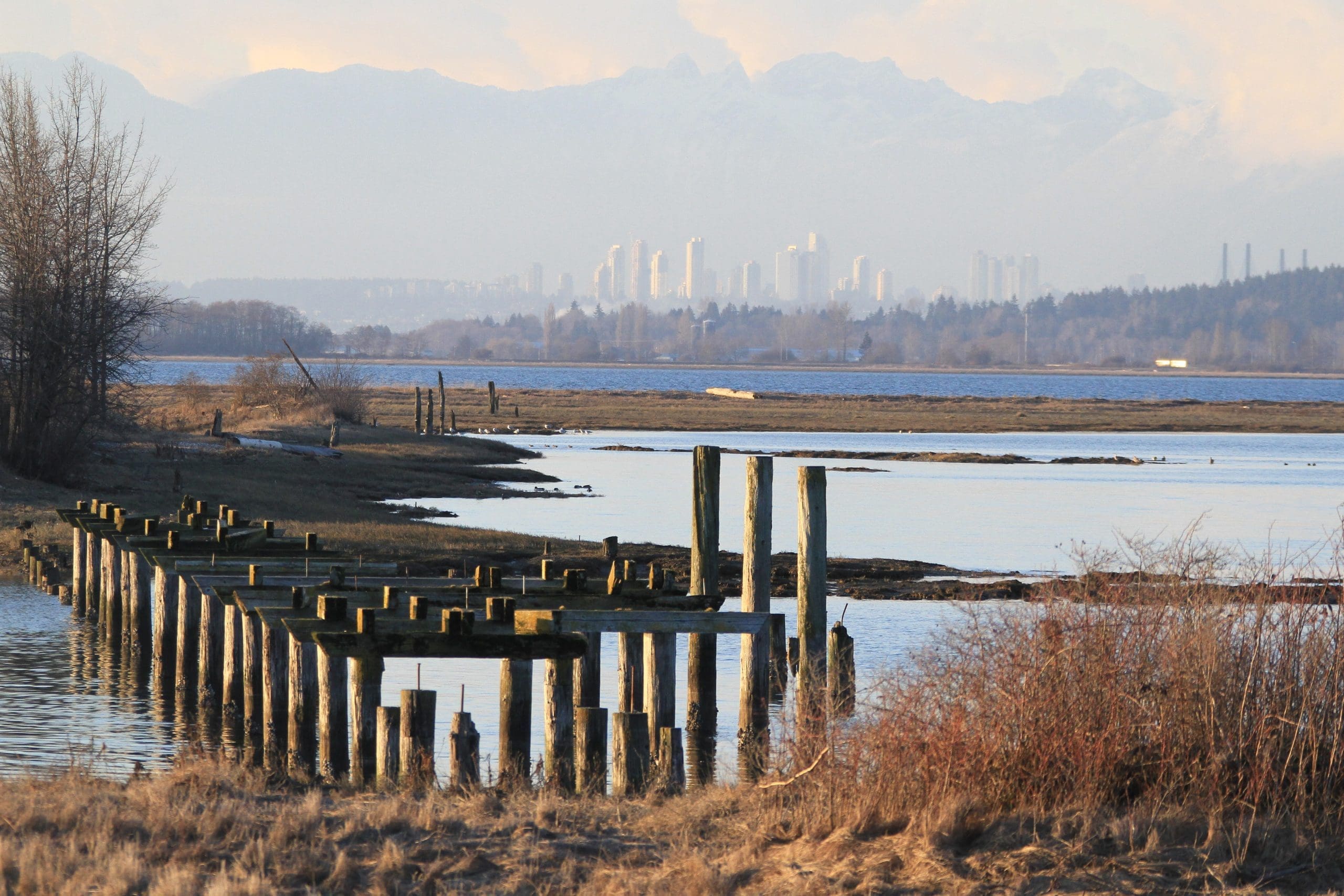 The estuary is formed by six components (Burns Bog, Sturgeon Bank, South Arm Marshes, Boundary Bay, Serpentine, and the former Alaksen Ramsar Site), all in the Metro Vancouver Region and part of the most important river estuary for fish and birds on Canada's west coast.
The complex provides an internationally critical migratory stopover area for the western sandpiper (Calidris mauri), one of the most common shorebirds in the Western Hemisphere.
Learn more about our work in the Fraser River Estuary
Our work of conserving, protecting and managing wetlands is needed to support this vital habitat. DUC is leading Fraser River Estuary Salmon Habitat (FRESH) Restoration Projects in partnership with Raincoast Conservation Foundation, Tsawwassen First Nation, and the Lower Fraser Fisheries Alliance.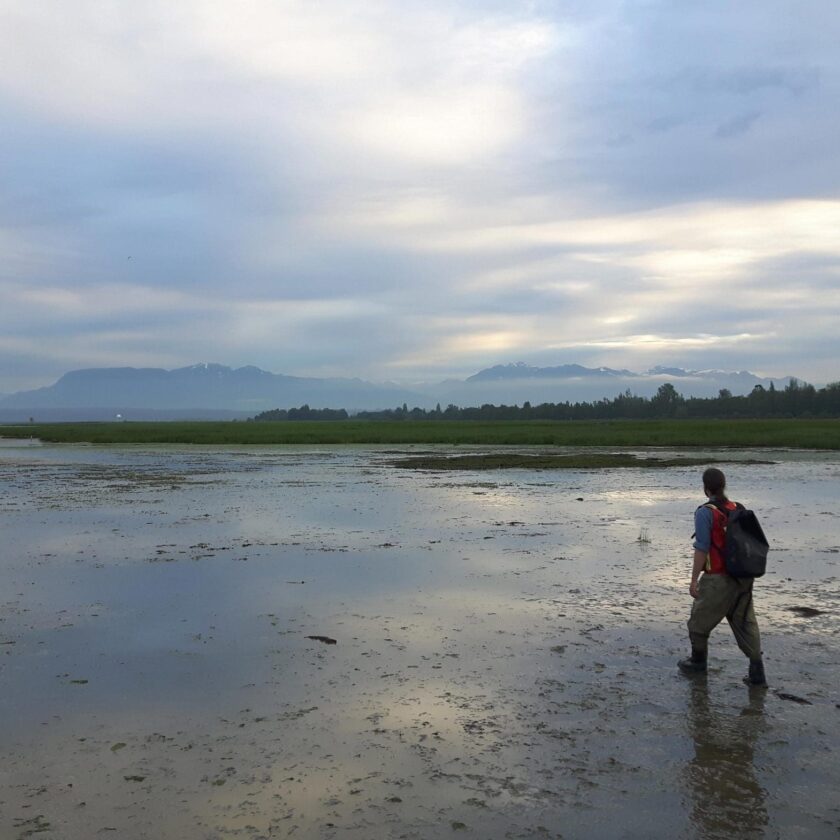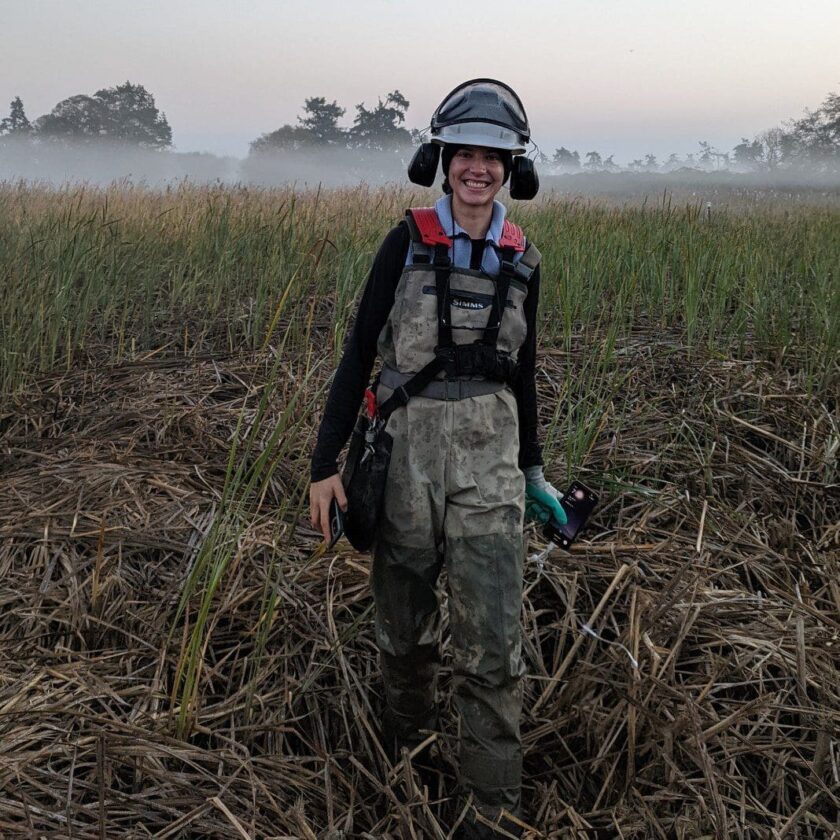 ---
Partnerships
This work would not be possible without our many partners:
Stay informed
Interested in keeping up to date on our work in the Fraser River Estuary? Sign up to receive our monthly enewsletter.