Manitoba livestock producers have recognized the long-time coordinator of a unique program offered by DUC for making cattle farms more sustainable and environmentally friendly.
Mike Thiele was inducted into the Manitoba Forage and Grassland Association (MFGA) Wall of Fame at the annual Regenerative Agriculture Conference in Brandon, Manitoba, on November 14, 2022. Thiele oversees DUC's grazing clubs, a program encouraging nature-based solutions to farm production challenges.
"
Mike has done more for regenerative agriculture in this province than any one person I can think of. His work with grazing clubs is simply outstanding. He's earned this.
The science of sustainable agriculture
"Research shows that, on average, the more diversity you have in an eco-system, the more total productivity that system will provide," says Thiele. "If we can add diversity back into our monoculture farming methods, we can solve some of the problems with insects and soil health that we have created."
Raised on a mixed farm near Dauphin, Thiele received a degree in Plant Science from the University of Manitoba. Hired by DUC in 1995, he began managing the grazing clubs in 2005, a free-to-all program with farm tours and guest speakers from around the globe. Thiele has increased club participation from a few hundred to over 700.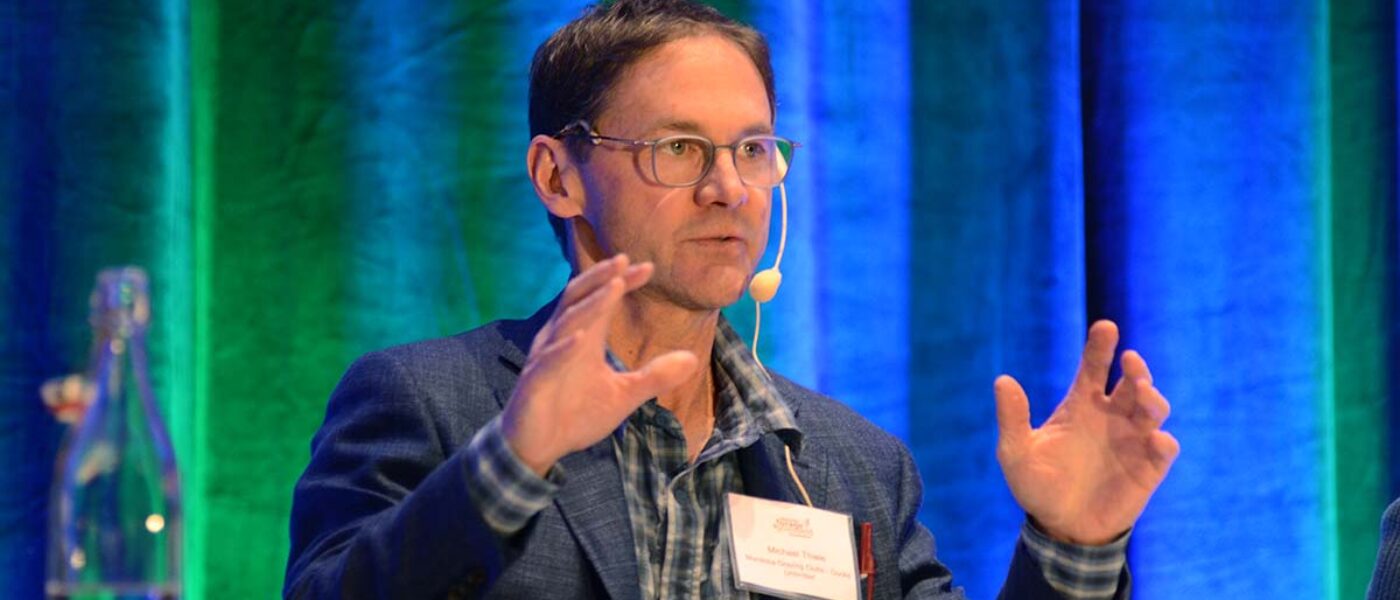 "
Much of this knowledge and technology has been around since the 1950s. Our challenge was to find a way to transfer the learning to farmers. So, we started grazing clubs to get farmers together to learn from each other about ways to increase productivity and sustainability.
"DUC grazing clubs are a success unique to Manitoba and have contributed to both the province's beef production and the ecological health of grazing landscapes," says Paul Thoroughgood, DUC's national manager of sustainable agriculture. "Land management and production systems based upon science are critical as we meet the growing demand for agricultural products while balancing the combined challenges of climate change and biodiversity decline."
DUC's Manitoba grazing clubs
Peer learning for increased productivity and sustainability
Learn more