Weekend mornings are filled with relaxation and leisure for many, but for some extraordinary families and individuals in British Columbia, these days are dedicated to a greater purpose. Clad in green hats and work gloves, people with a passion for conservation volunteer to be MarshKeepers. Their mission? To protect nature's treasures, one wetland at a time.  
Craig Little and Darin Brown are two such conservation champions. Little, a retired teacher administrator and avid outdoorsman (and DUC's 2022 National Volunteer of the Year), and Brown, a wildlife enthusiast with roots in the Maritimes, dedicate their time to DUC's MarshKeepers program. Their commitment goes beyond altruism; it is a love for the environment that motivates them to act. "If everybody does a little, it adds up to something significant," says Little. 
Who are the MarshKeepers?
With limited field staff to oversee the hundreds of thousands of acres of wetlands and other natural habitats that DUC stewards across the province, the MarshKeepers program enlists volunteers to lend their eyes and ears on the ground. They are "citizen scientists" who contribute valuable information that supports DUC's conservation efforts.  
Armed with marshkeeping kits, they document plant and animal sightings, report any damage to the land or wetlands, and clean up any litter they find. Vital information on the state of infrastructure such as dams, signs, bridges, fences and more is collected, and invasive species are reported when seen. Volunteers can enter their observations on an app on their smartphone, uploading the data in real time. Brown sees the value in these efforts: "science plays a huge role, you can't manage what you don't know. We need to qualify and quantify things, in order to come up with good decision-making with regards to conservation strategies. Information provided by MarshKeepers allows conservation experts to make critical decisions for managing these landscapes."  
DUC's MarshKeepers program took flight in British Columbia in 2011, with the first volunteer chapters beginning on Vancouver Island in Nanaimo, Oceanside and Comox. Over time, the program has expanded and now includes projects in northern B.C. and on Vancouver Island, encompassing 11 project areas with a variety of wetland features and infrastructure in need of monitoring.
Benefits beyond conservation
The program benefits extend beyond conservation as well. As MarshKeepers spend time outside, they enjoy personal growth, relaxation, and the therapeutic benefits of nature. Their experiences expand their wetland knowledge as they discover new landscapes, all while serving as a champion for the environment, preventing potential hazards and preserving the delicate balance of wetland ecosystems
"It's a really good idea, which allows people to record their observations," says Little. "This gives people a chance to get outdoors, contribute to conservation, and help DUC at the same time. I call that a win-win-win.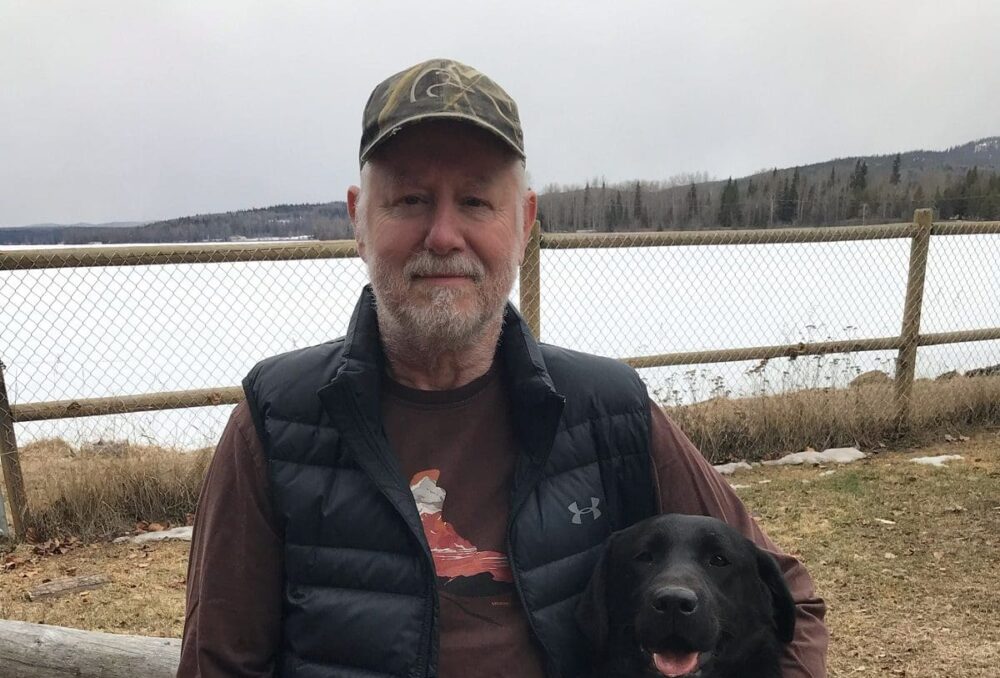 "
This gives people a chance to get outdoors, contribute to conservation, and help DUC at the same time. I call that a win-win-win.
More MarshKeepers, more conservation opportunities
DUC's B.C. MarshKeepers Program has set ambitious goals in the province. There are plans to introduce the program to three new regions, enrol more volunteers, expand monitoring to 20 active project sites, and develop data and communication processes to encourage MarshKeepers to remain engaged, and support continuous improvement of the program. Recruiting and retaining volunteers remain vital to the program's success, and there are efforts to attract new volunteers of all ages. Brown is confident that the program will continue: "A lot of volunteers want to be on the ground making a difference and there's an opportunity to do that in the MarshKeepers program. There's a lot of interest and I'm sure it will spread." 
The role of a MarshKeeper is crucial to the accurate monitoring of our precious wetlands, and the land welcomes all who are interested in contributing. If you find yourself longing for a meaningful weekend experience, consider becoming a MarshKeeper. Together, we can protect and enjoy the natural wonders that surround us. Your time in nature is a gift to Canada's wetlands, waterfowl, and all wildlife. 
Become a B.C. MarshKeeper today
Email volunteer@ducks.ca and mention the B.C. MarshKeepers program
Learn more