"There's still lots of work to do," says Marc Léger, as he looks out onto a large wetland being restored by DUC at the Ruisseau de Feu wildlife area.
Nearby, a red-winged blackbird flits from one cattail to another, while other marsh residents and songbirds provide background noise with their chatter.
Léger, the environmental manager for the City of Terrebonne, is energized as he describes the city's plans to invest approximately $2 million in infrastructure at this site—specifically, near its main draw: the large wetland in front of him.
"The objective is to build a boardwalk, observation tower and a small platform in fall 2018 and spring 2019," he says. Léger says the city has also considered developing an interpretive centre in the next three to five years at the property, "that will help people to understand and appreciate the importance of wetlands and natural areas."
Among the things that could be highlighted at this centre: that Ruisseau de Feu is host to approximately 150 species of wildlife, and that wetlands here mitigate the impact of extreme weather, filter water and provide people with a place to recharge in nature.
"The environment is more and more important for the population, but also for the quality of life," says Léger.
The City of Terrebonne has big plans for Ruisseau de Feu. But not so long ago, none of this would have been possible. Before 2007, this natural area, as it looks today, didn't exist.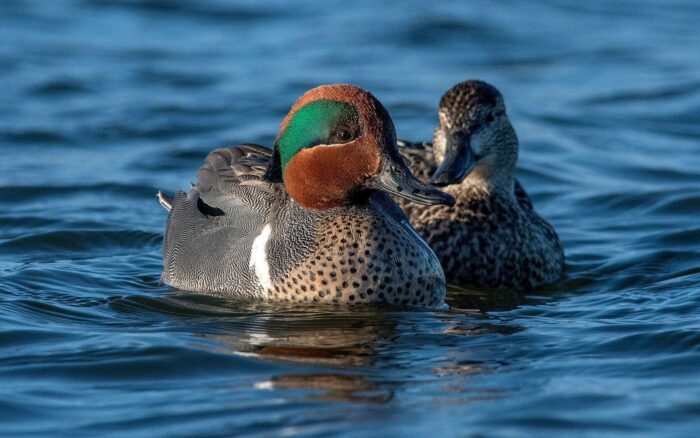 The City of Terrebonne
Terrebonne is a small but growing city of 115,000 people, located just north of the island of Montreal. Historically, the eastern part of Terrebonne known as Lachenaie was an agricultural community. But in recent decades it has undergone a development boom that has seen many of those farms replaced by new homes, condos and box stores.
"Terrebonne has exploded in the last 15 years. It's incredible," says Léger. During its most active period of growth (2006 to 2011), the number of people living in this city increased by 12.3 per cent, more than double the national average.
Part of the reason why Terrebonne is popular is because of its proximity to Canada's second largest urban centre. "Terrebonne is one of the only cities that still has space for development near the north shore of Montreal," explains Léger.
But in the early 2000s, the tract of land near Highway 40, now known as Ruisseau de Feu wildlife area, seemed like it would fall victim to this era of urban expansion.
To an untrained eye, the property was underwhelming. A photo shot in the spring of 1997 shows muddy fields, lined with corn stalk stubs. And yet, some people could see beyond what it was, and imagine what it might become. DUC staff could. And they helped others, like Maria Romano, do the same.
"None of the conservation that has happened there would be possible without Madame Romano. She is the spark," says DUC conservation specialist André Michaud.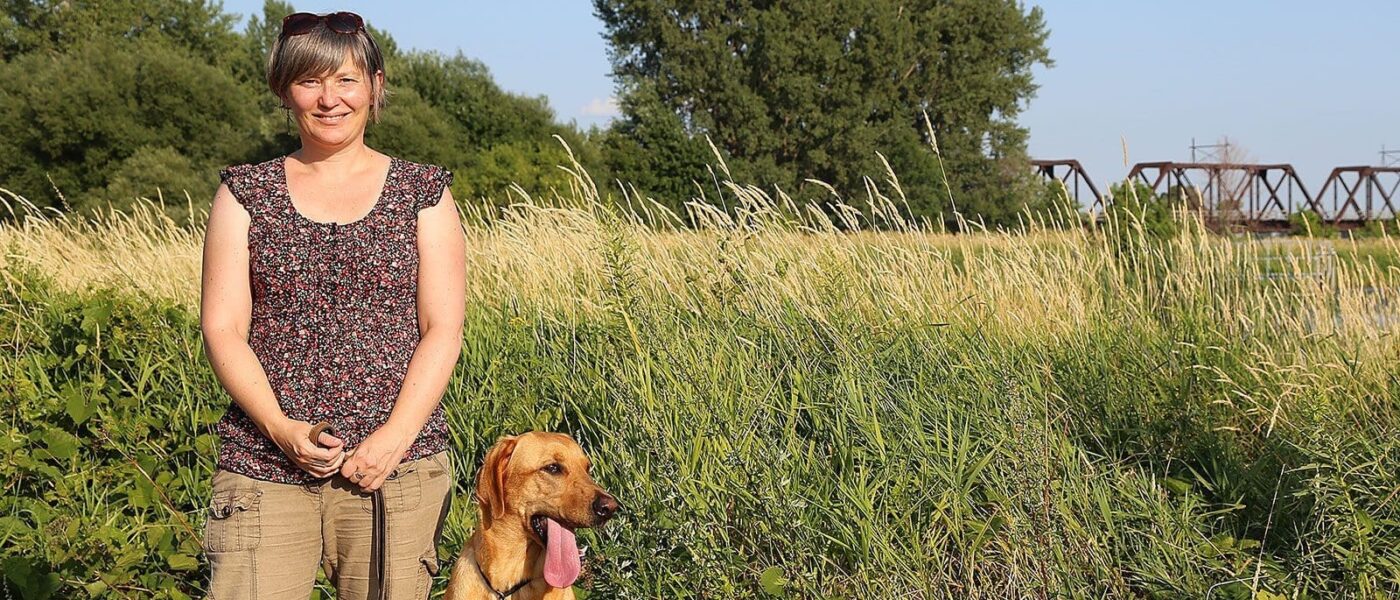 The spark of Terrebonne
Maria Romano is a trilingual businesswoman who owns a furniture manufacturing company in Montreal. She built her business from the ground up with her late husband, Gino. As well as being a skilled furniture-maker, Gino was a nature-lover. Decades before the development boom hit Terrebonne, Gino would travel there to hunt upland game birds on the farmland near Highway 40.
"Gino got to know the farmer," says Romano. "They were friends. And when the farmer was ready to retire, he contacted him."
Gino purchased the land, intending to turn the corn and soybean fields he had hunted on into a golf course that Montrealers would flock to. His untimely passing in 1994 brought plans to a standstill. "Gino wasn't around anymore.
I certainly wasn't going to build a golf course," says Romano. "We thought there was another purpose for the property."
She was right.
DUC approached Romano to see if she would donate the property—valued at nearly $1 million—so it could be restored and conserved. She decided this might be a fitting tribute to her late husband. Along with property donated to the city by local developer, Heritage Terrebonne, this brought the total tally of conserved land in this area to 247 acres (100 hectares). With the land secured, DUC and its restoration partner, Quebec's Ministry of Forests, Wildlife and Parks (QMFWP), worked to enhance the area, in collaboration with the city of Terrebonne and other partners and with funding provided by the North American Wetland Conservation Act and Ducks Unlimited, Inc.
"It looks beautiful"
Biologists and engineers from DUC and the province of Quebec contoured the land with heavy machinery to create two wetlands and installed water control structures to keep water on the land. DUC installed a fishway that provides native fish species like yellow perch, northern pike and brown bullhead with access to wetlands for spawning. The QMFWP and its partners planted more than 30,000 trees, which today forms an impressive green canopy at Ruisseau de Feu.
Réjean Dumas, a QMFWP biologist, has been involved with the project since it began, conducting wildlife inventories and getting his feet wet with the restoration work. He says approximately 70 species of birds nest at Ruisseau de Feu, and many others stop there to refuel during migration.
Birds aren't the only ones to take advantage of Ruisseau de Feu's wetlands. "When we started our first surveys, we had 20 species of fish. Now we're at 35," says Dumas.
Madame Romano is happy with her decision.
"I'm not an animal specialist, but I've been told they really love it there. And it looks beautiful. It really adds to the area," she says.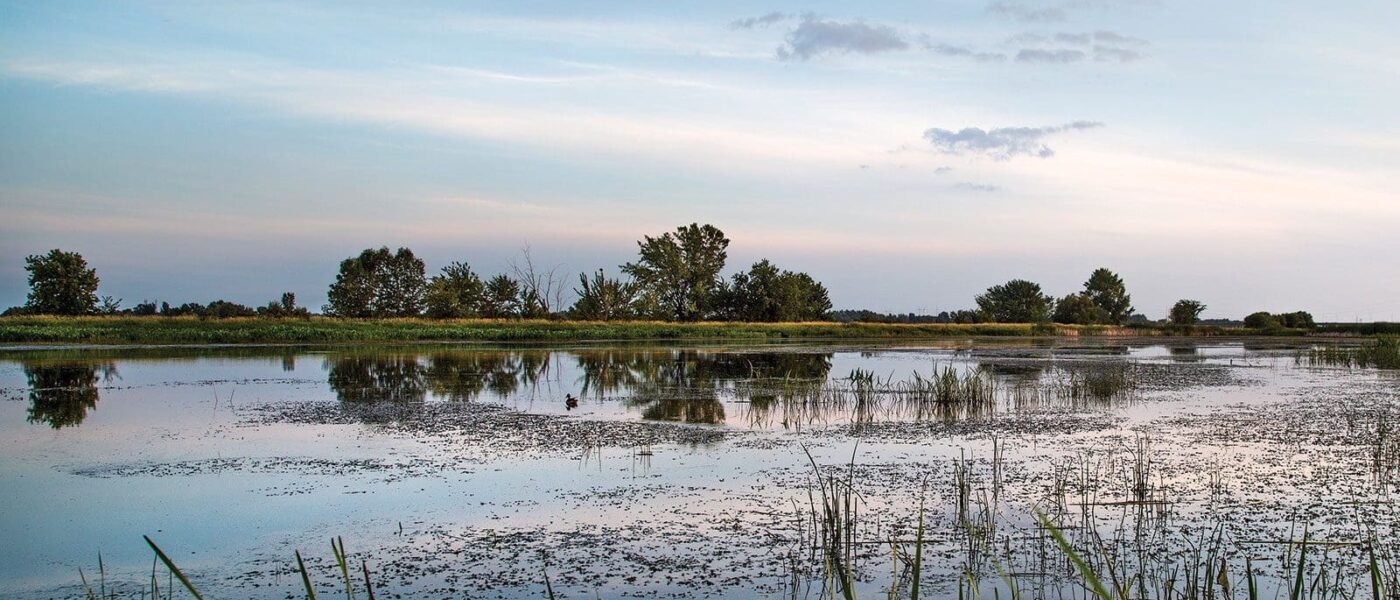 Paving the way for more conservation
Back at Ruisseau de Feu, Léger says the City of Terrebonne can't invest tax dollars in a place that is just for wildlife; it needs to attract people.
"The environment…can't be inaccessible. The population needs to benefit from it. It needs to add value to their lives," says Léger.
Already, birders and residents who live in a nearby housing development have started to visit the site. Once infrastructure is installed, Léger anticipates more people will come here.
"It's a community resource," he says. And other resources like it are popping up in Terrebonne.
In past years, the city invested more than $70 million to acquire 1,275 acres (516 hectares) of land to conserve for wildlife and residents in Urbanova, one of the largest sustainable neighbourhoods in Canada, located in the western part of the city.
"There are still some people who think it's way too much money," says Léger. "But when you build an overpass it's going to cost $40 million. We always say nature is as important long-term as those overpasses."
While Leger's way of thinking is becoming more common, especially in a forward-looking city like Terrebonne, there is, as he says, "still lots of work to do."
Subscribe to Conservator Magazine
The pages of Conservator magazine are filled with beautiful photography and incredible stories like this. Learn how you can receive an annual subscription when you donate to support DUC's conservation work.
Learn more