Thousands of young people in DUC's education programs are learning about the scope and impacts of the proliferation of invasive species in Canada—not as an abstract concept but as a meaningful and local environmental problem.
Educating youth with local invasive species knowledge
The Wetland Centres of Excellence (WCE), DUC's flagship education program, is a national network of schools and community partners that hands the reins to students who lead wetland projects, mentor younger students, and conduct outreach activities. Students act as stewards of their local wetland, gaining experience in conservation techniques and learning what it means to be a responsible citizen.  Here are some of the ways students are taking action to protect watersheds from invasive species across Canada.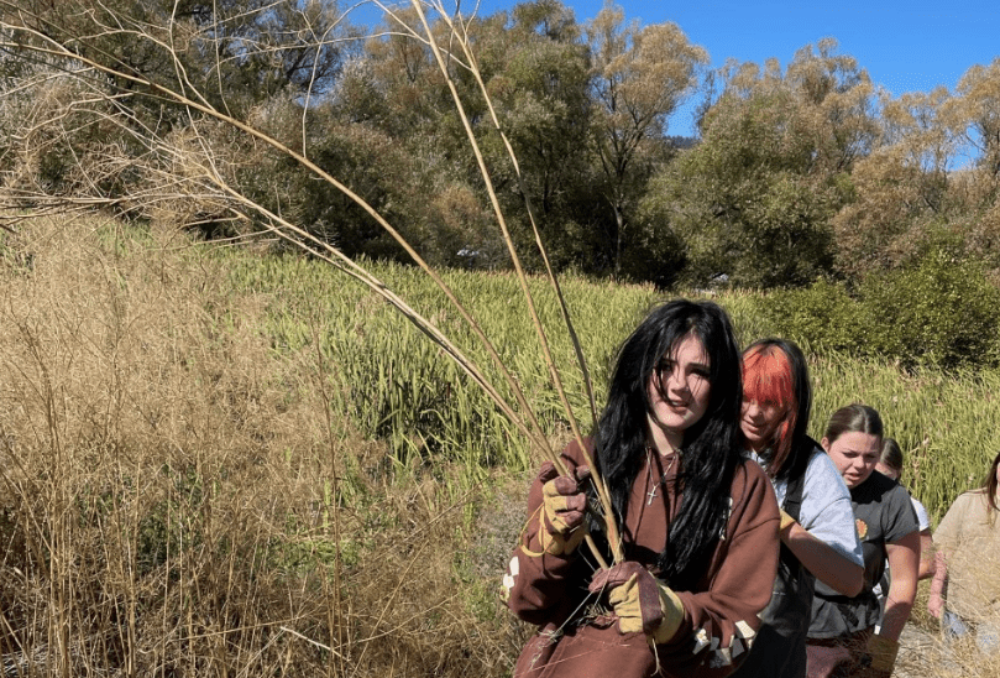 Vernon, B.C.
Action: Removing invasive skeleton weed
At Clarence Fulton Secondary School, students in the cafeteria can look outside and observe a restored wetland beside Vernon Creek, which flows into Okanagan Lake. Part of the Vernon WCE educational program helps protect local and downstream natural ecosystems by identifying and removing invasive plants including skeleton weed.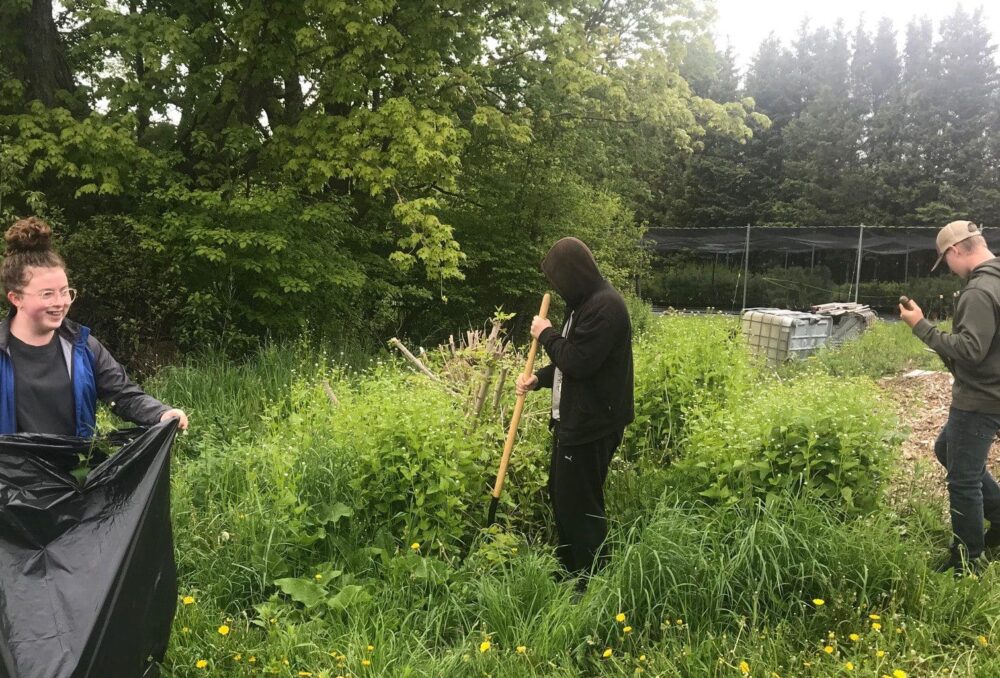 Mount Forest, Ont.
Action: Removing invasive garlic mustard
Students at Wellington Heights Secondary School who participate in the Luther Marsh WCE are part of a Grade 10 Community Environmental Leadership Program. One of their many activities in and around Luther Marsh is identifying and digging up invasive garlic mustard plants and safely removing them.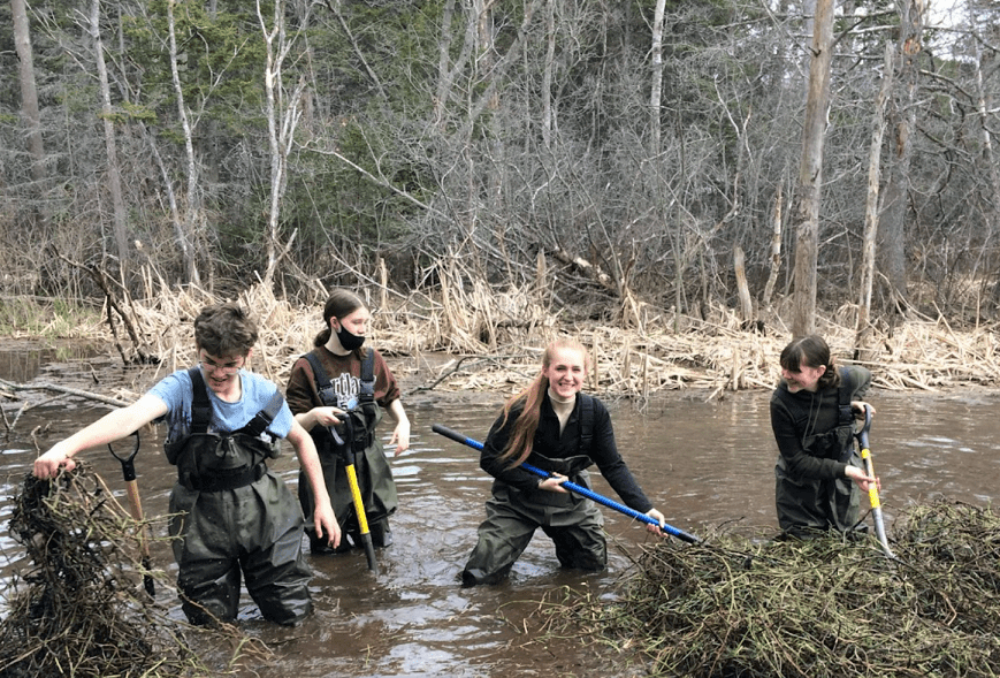 Charlottetown, P.E.I.
Action: Removing invasive nightshade
The Charlottetown WCE is a natural focus for Charlottetown Rural High School, which is located in the Ellen's Creek estuary where fresh and salt-water influences mingle during high tides. Students help reduce the impacts of invasive nightshade by hand removing the long, climbing vines from the wetland.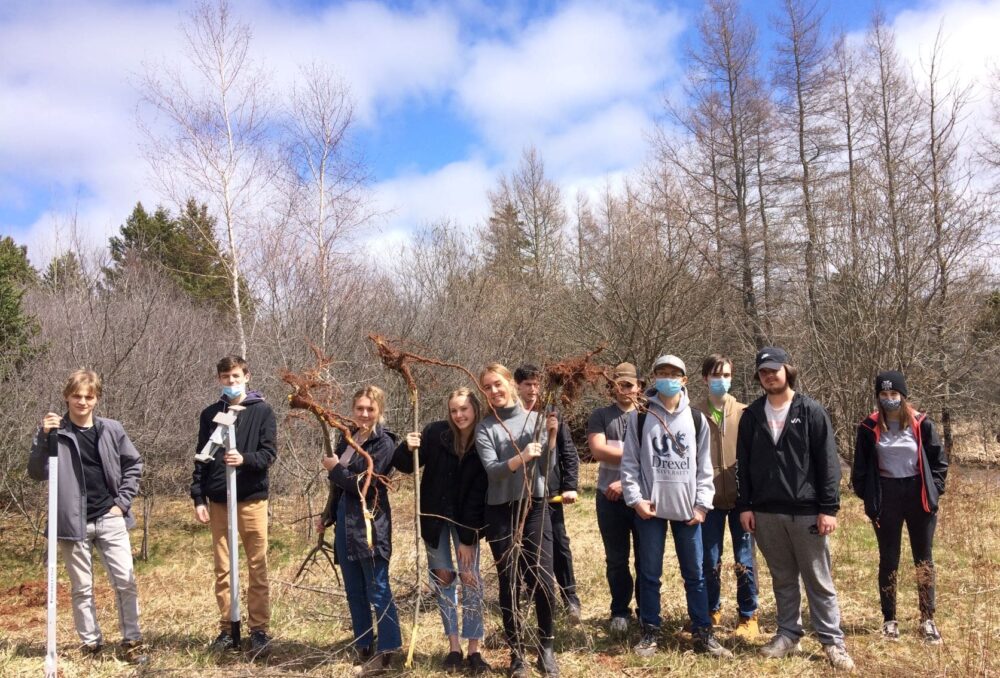 Charlottetown, P.E.I.
Action: Removing invasive buckthorn
Hundreds of Grade 4 students from across P.E.I. experience hands-on learning with student mentors from Charlottetown Rural High School in the Ellen's Creek watershed. Students learn about invasive species, including invasive buckthorn,  which can grow to be 20 feet high. The Charlottetown WCE has invited local media on these field trips to observe the significance and impact of environmental education.
"
High school mentors get to share the knowledge they've learned and experience the reward in teaching Grade 4 classes about the sights, sounds and feelings in a wetland.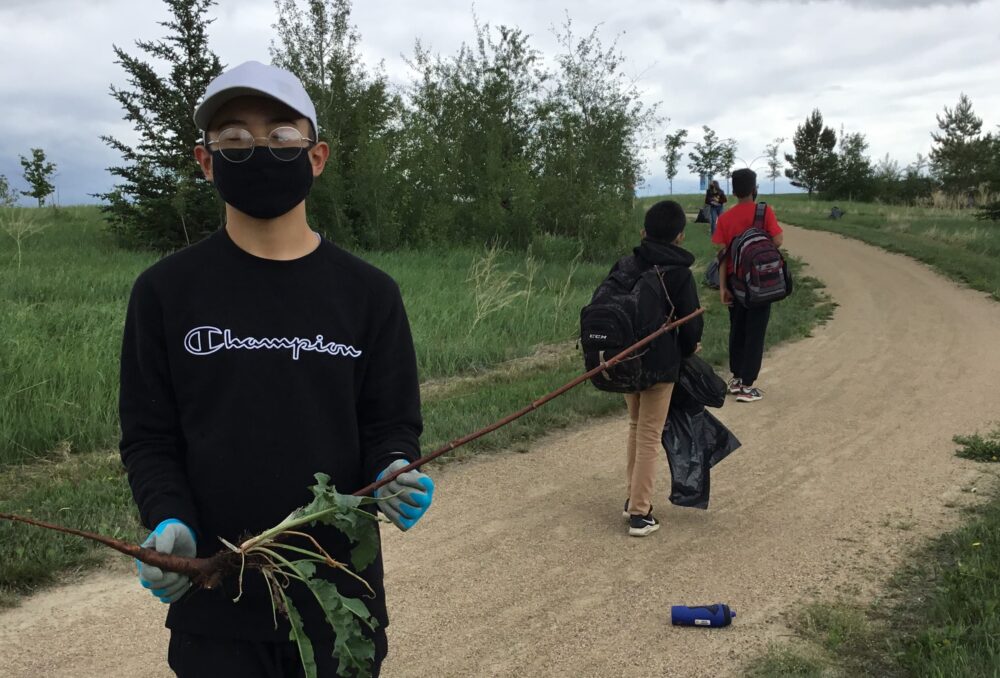 Saskatoon, Sask.
Action: Removing invasive sow thistle
Colette Bourgonje School is Saskatoon's WCE, the 25th partner school in Canada. The WCE is delivering hands-on and experiential wetland education in the 123 acres of naturalized wetlands in Hyde Park. Class trips across the street to the wetlands include identifying and digging out invasive species including sow thistle.