story
/
Boreal Forest, Wetlands
Back roads of the boreal
A new DUC guide will help industry build better, wetland friendly roads in Canada's northern forest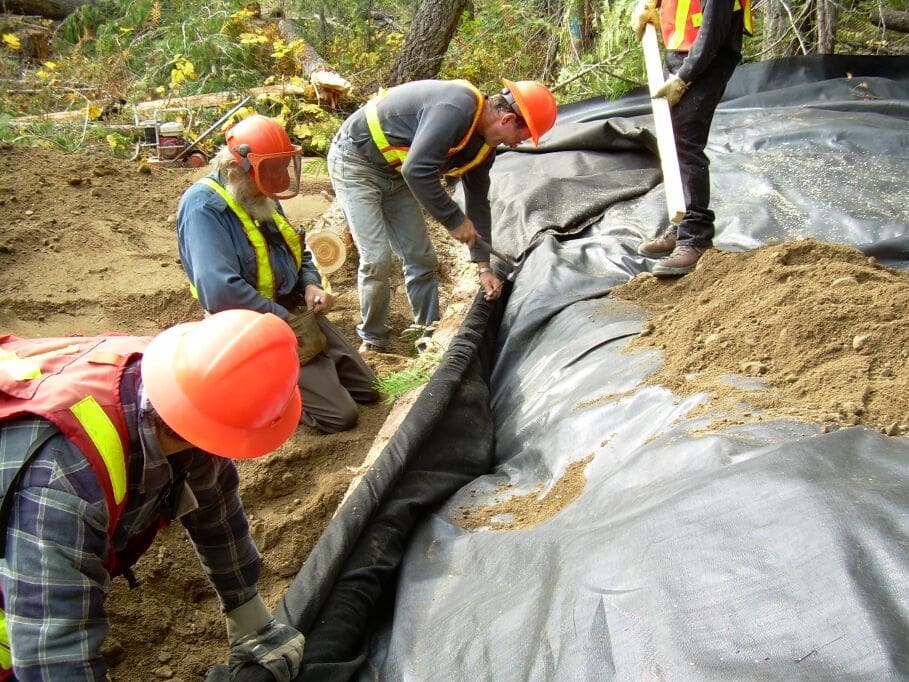 Roadway construction. It's a summer tradition we Canadians tolerate, ranking up there with mosquitoes and sunburn.
Despite the minutes and hours we lose to the construction gods each year, have you ever used your time in commuter traffic to wonder at the work and planning that goes into building the roads that get us where we need to go?
Beverly Gingras has. But the roads she's thinking about are surrounded by tall trees and wetlands: the resource routes in the boreal forest.
Gingras heads DUC's boreal best management practices program from DUC's Edmonton office. For the past year, she has been thinking about roadways: how they're built, the impact they have on the natural environment, and ways they can be improved and made safer.
The boreal forest stretches across the top tier of Canada. It's beautiful and near-pristine territory, rich with wetlands, and visited annually by approximately 40 per cent of North America's waterfowl populations. It's also a workplace for Canadians in the forest products, mining, oil and gas industries. And each year, these industries build roads to access those natural resources.
"DUC knows the boreal forest is a working forest, and we support the people who work there," says Gingras. As a show of this support, on July 13, DUC, in partnership with FPInnovations, released Resource Roads and Wetlands: A Guide for Planning, Construction and Maintenance.
Produced in part with funding from the Sustainable Forestry Initiative, this new field guide can be used by managers, planners and construction crews in every Canadian province and territory who must build a road that intersects a wetland. "There are so many wetlands across the boreal…there's no way they can always be avoided," says Gingras.
The guide provides information on how wetlands work, and identifies best practices for constructing roads that don't stem the flow of water and impair how wetlands function.
Emphasizing that industry and conservation can co-exist, Gingras says, "We're working with industry and governments to develop and promote the use of sustainable land-use practices, and this guide is one tool."
Gingras has high expectations for the guide, and for the positive implications sustainable and responsibly built roadways could have for waterfowl, wildlife and people who share the boreal.
"This guide is an important step towards advancing sustainable development in the boreal – by providing timely and useful information around road construction," says Gingras.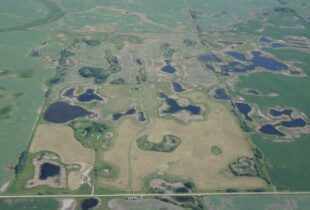 Landowners, Water, Wetlands, Wildlife
With exceptionally little rainfall on Manitoba fields in the 2021 crop season, a farmer says the true value of retaining wetlands on farmland has become even more apparent.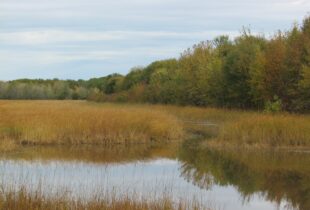 Atlantic
Re-establishing an ancient tradition connects community and conservation.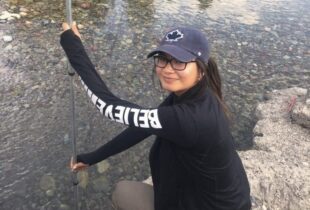 Education, Wetlands
DUC names Traci Blacksmith a Wetland Hero. For the past year, Blacksmith has been doing clean-ups along the Ottawa River and the wetland Mud Lake.